Episode seven of Reservation Dogs has just dropped on FX on Hulu and fans have seen a surprising familiar face. Comedian Bill Burr has made an impactful guest appearance and fans have taken to social media to share their love for his touching performance.
Warning spoilers ahead!
What is Reservation Dogs?
Reservation Dogs follows four indigenous teenagers who live on a Native American Reservation in Oklahoma, and follows the scrapes, and drama that they get themselves involved in.
However, the series also deals with serious issues such as suicide, trauma, grief and also references Native American culture and legends.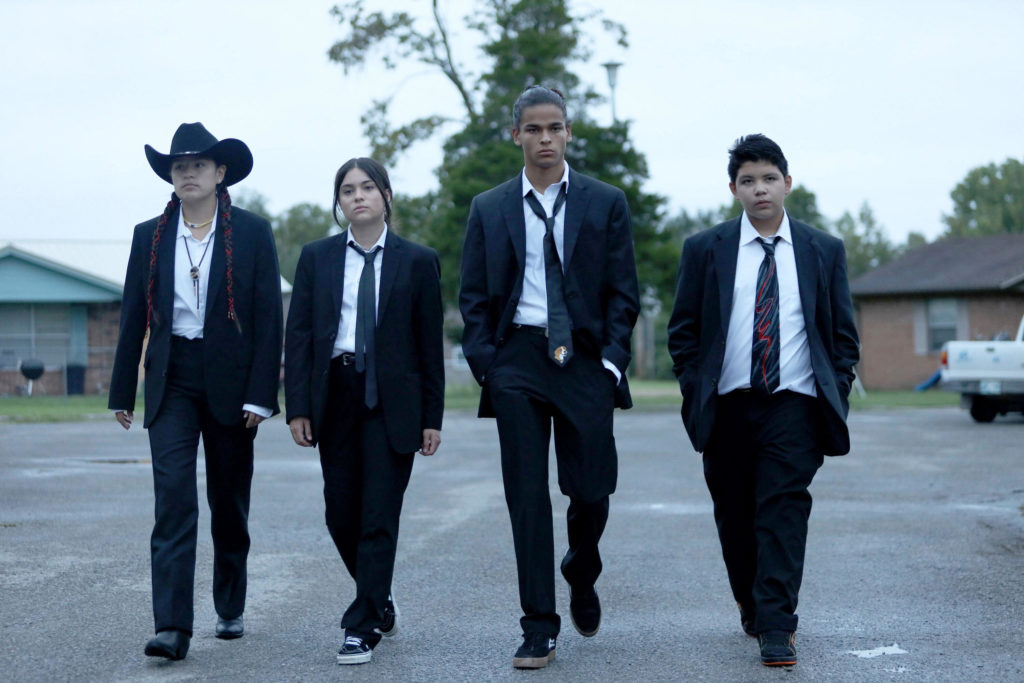 Who does Bill Burr play on Reservation Dogs?
Comedian Bill Burr made a guest appearance in episode seven of the show. He plays Coach 'Cukuce' Bobson who was Elora's former basketball coach and is now her driving test examiner.
This episode saw a heartfelt and meaningful conversation between Bobson and Elora, as the young woman breaks down in tears, saying that she has failed her test so many times as she doesn't have anyone to teach her. Elora is also struggling with her emotions as she continues to grieve for Daniel.
However, Bobson also reveals that he has been struggling after attempting to track down his estranged daughter. He also brings in some wise words about grief and living with it, telling Elora: "There's before they died, and after…and ripples in between."
Some fans couldn't believe that Bill Burr was making an appearance. He is most well known for films such as Date Night and The King Of Staten Island, alongside his own stand-up tours.
Fans go crazy for comedian Bill Burr
Many people have taken to social media to share their love for Bill Burr and his touching guest role on Reservation Dogs. Many believe that he is an underrated actor.
However, a couple of fans had a small issue with his Oklahoma accent.
We can't wait to see what happens in the next episode of the show.
Related Topics