We have officially made it to 'the future' as George Jetson's birthday is celebrated this Sunday (July 31, 2022).
A fan theory went viral on Twitter this week that claimed The Jetsons father George was born on July 31, 2022. "I don't mean to alarm anyone, but someone is about to give birth to George Jetson," the tweet was captioned. The original post had more than 360,000 likes as of publication date.
The Jetsons premiered on ABC on September 23, 1962, People reports. The cartoon follows the eponymous family's day-to-day life living in the future.
But now the future is here! Check out how the internet is celebrating George Jetson's birth this July.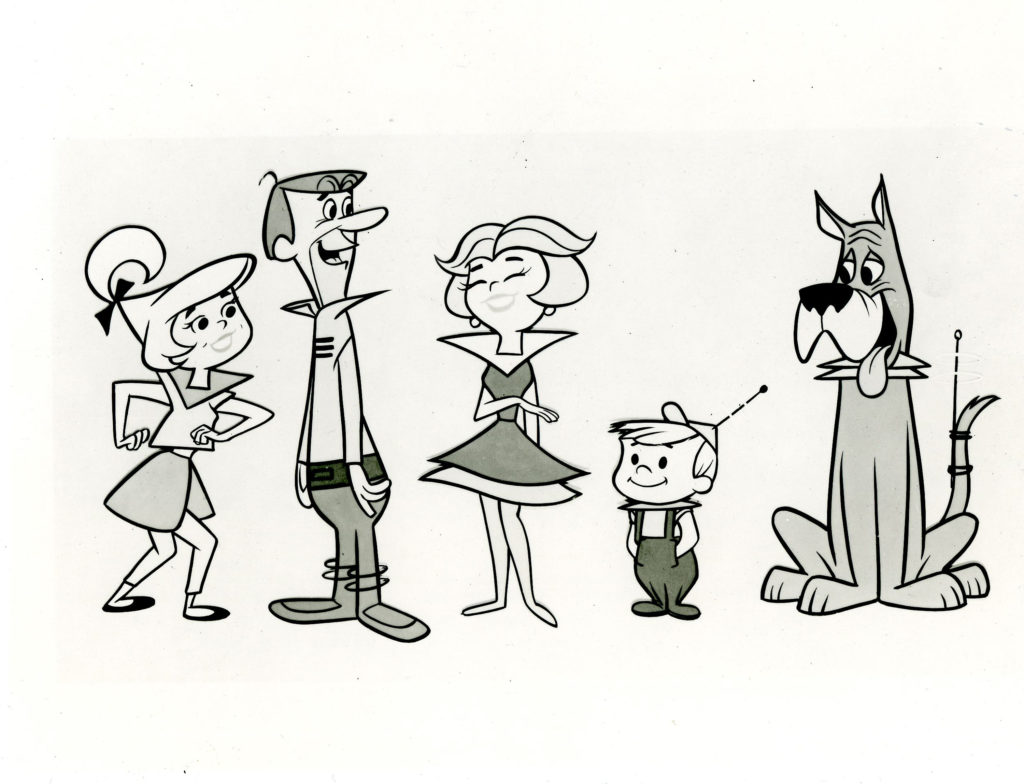 Internet decides George Jetson's birthday will be celebrated on July 31
Sure, he's a fictional character, but this month has seen the internet dominated by the celebration of George J Jetson's birthday.
After the Twitter post pointing out his assumed date of birth went viral, a number of solidifying arguments came forth, even one from Cartoon Network.
Responding to the viral tweet, Cartoon Network tweeted: "On The Jetsons George is 40 years old in the year 2062! So him being born in 2022 makes sense."
While there isn't any canonical evidence in the script of The Jetsons that suggests George Jetson's birthday is on July 31, the widely held belief is he is born in 2022. Regardless of the evidence, some are taking this to be his date of birth and are celebrating in due course.
TRENDING: How many YouTubers have 100 million subscribers as Mr Beast hits milestone?
The future looks a little different to the one The Jetsons imagined
The Jetsons lasted just one season in its original run in the 1960s until it was revived 20 years later. Throughout all its time on air, including the recent The Jetsons & WWE: Robo-WrestleMania (2017) film, we got a pretty clear picture of what 'the future' looked like. But our reality is far from it.
During George Jetson's childhood, which is presumably dated between 2022 and 2035, he would walk through ten miles of asteroid storms to attend Orbit High School.
While George's upbringing was filled with space rocks and flying cars, that's different to the America we currently have. Sure, technological breakthroughs are being made every day and NASA is bringing us closer to the stars than ever, but Planet Earth in 2022 is far closer to that of the 1960s than the one envisaged by The Jetsons' creators.
But some speculate that, day by day, we are getting closer to the future seen in The Jetsons:
Best memes to celebrate George Jetson's birthday
As goes with the internet, a wave of memes have been created in response to George Jetson's birthday. From comparisons to the birth of Christ to imaginings of the future, there are a few takes on this day.
Check out some of our favourites below:
A look at when the rest of The Jetsons were 'born'
Besides George Jetson, only his wife, Jane, has a specific birthday. Jane Jetson was reportedly born on September 23, 2024. This is known from a specific episode entitled Judy's Birthday Surprise from season 2 episode 4.
Regarding their two children, we do know their ages and can thus figure out when they were born. Judy is the eldest child at 16 years old. With this in mind, Judy Jetson was born in 2046.
Elroy is reportedly 6 and a half years old and his birth year is assumed to be 2055.
MUSIC: What is interpolation? Beyoncé's use of Milkshake likened to 'theft'
Related Topics