Even decades after it first aired in 1989, Baywatch remains a truly iconic show. Many fans have been wondering what the original Baywatch cast is up to now following its series finale on 14th May 2001, so let's find out.
After its initial cancellation in its debut season due to poor ratings, the show bounced back and became an international phenomenon thanks to the iconic red swimsuits, tans and slow-mo beach runs.
Baywatch spanned over 11 seasons and with it brought the short-lived spin-off series Baywatch Nights along with three straight-to-DVD films. These were also the inspiration behind the 2017 comedy film Baywatch starring Dwayne Johnson, Zac Efron and Priyanka Chopra.
The show also launched the careers of many current Hollywood A-listers including the likes of Mila Kunis and Jason Momoa. So, let's take a look at what the OG cast is doing now…
Original Baywatch cast in 2022: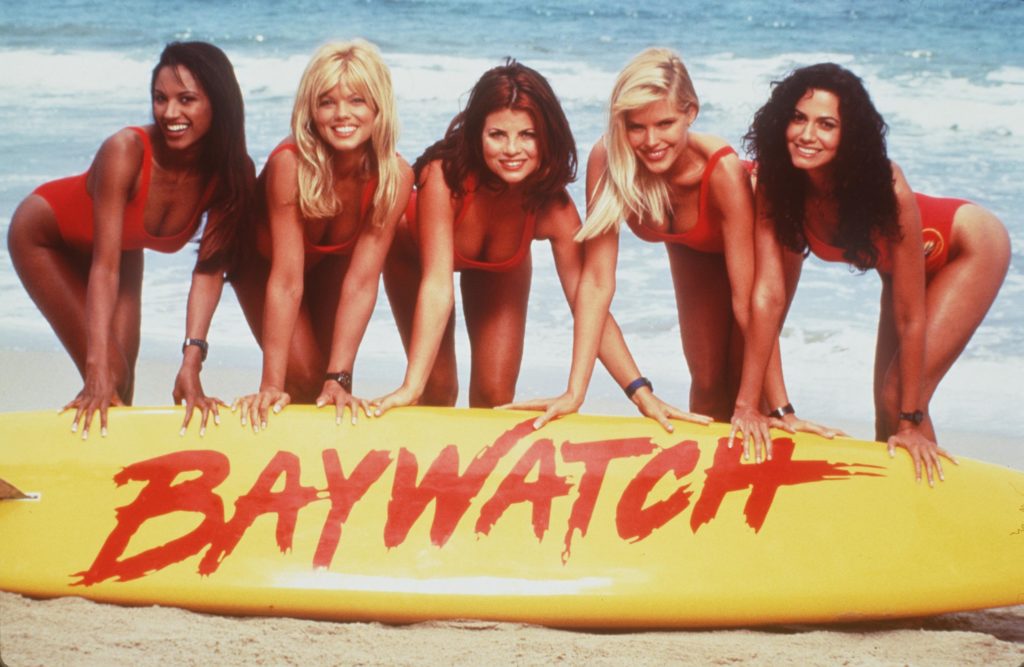 Pamela Anderson as C.J. Walker
Pamela Anderson was one of Baywatch's biggest bombshells and she remained in the role of C.J. Walker from 1992 to 1997. Following this, Anderson had success on television series such as V.I.P, Stripperella and Stacked. Not to forget her cameo appearance in the 2017 Baywatch movie remake.
She also competed on Dancing with the Stars in both 2010 and 2012, along with appearing in Argentina and France's versions of the show.
The actress loves a reality show and even appeared in Dancing on Ice in 2013 and Big Brother in both India (2010) and the U.K. (2012).
Pam and Tommy's fight over tape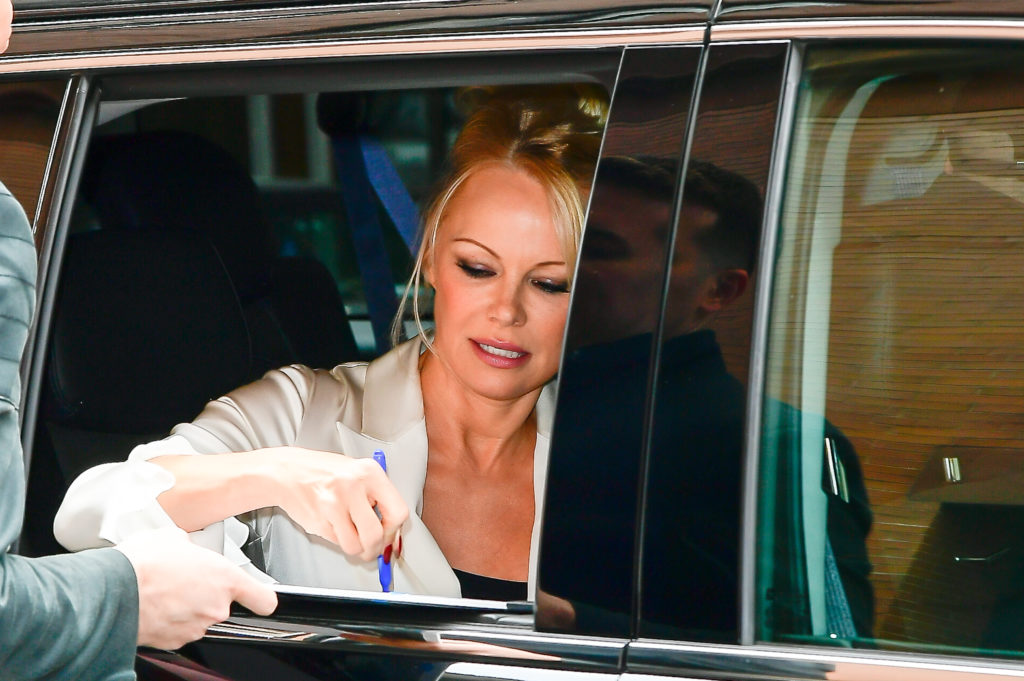 Pamela Anderson has had two sex tapes released – with one being at the start of the hype of the internet. One with Tommy Lee from their honeymoon and another with Bret Michaels which was released as a DVD on 7 September 2005, as per LA Times.
Pam and Tommy Lee won their copyright-infringement suit against Internet Entertainment Group (IEG)in 2002 after it began in 1998. IEG had obtained the married pair's video and sold it online. Reuters reported at the time, US District Judge Dean Pregerson granted Anderson and Lee $740,000 each. It began in 1997, when IEG obtained the video – Anderson and Lee said was stolen from their house by a construction worker – and started selling downloadable copies on the web.
Despite an injunction sought by the couple, the copies carried on selling. Eventually they reached an agreement over the Web version with IEG, writes Entertainment Weekly. But then a videotape was marketed and became one of the best-selling titles in adult video history. This prompted the copyright lawsuit, which was thrown out before returning back to Pregerson when an appeals court overruled.
Anderson, in 2001, won in court again with a seven-figure out-of-court settlement with IEG over another tape with Poison's Bret Michaels.
More recently a Hulu series has been released about her life titled "Pam & Tommy," which follows her tumultuous relationship between her and ex-husband Tommy Lee. Starring Lily James as Pamela Anderson and Sebastian Stan as Mötley Crüe drummer, Tommy Lee.
David Hasselhoff as Mitch Buchanan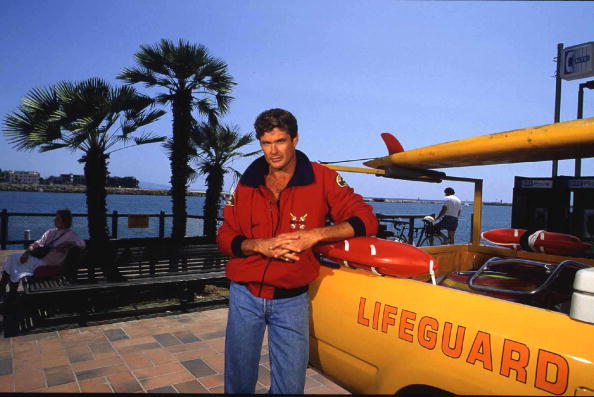 Since Baywatch Hasselhoff has appeared as himself in The SpongeBob SquarePants Movie Piranha 3DD and Guardians of the Galaxy Vol. 2, and Baywatch. He also became a popular judge on America's Got Talent from 2006 to 2009.
You may not know that he is also a big name in the music industry and has 14 studio albums, which includes his heavy metal song released during the coronavirus pandemic.
Hasselhoff shares daughters Taylor Ann and Hayley with his former wife Pamela Bach who he divorced in 2006. 12 years later he married Hayley Roberts. Hayley spotted Hoff during Britain's Got Talent auditions whilst he was a judge. After approaching him for a photo, he asked for her number and they have been together ever since.
It was Hasselhoff's 70th birthday on 17th July and the popular actor is releasing a Birthday-fan-box to celebrate the big day.
Shawn Weatherly as Jill Riley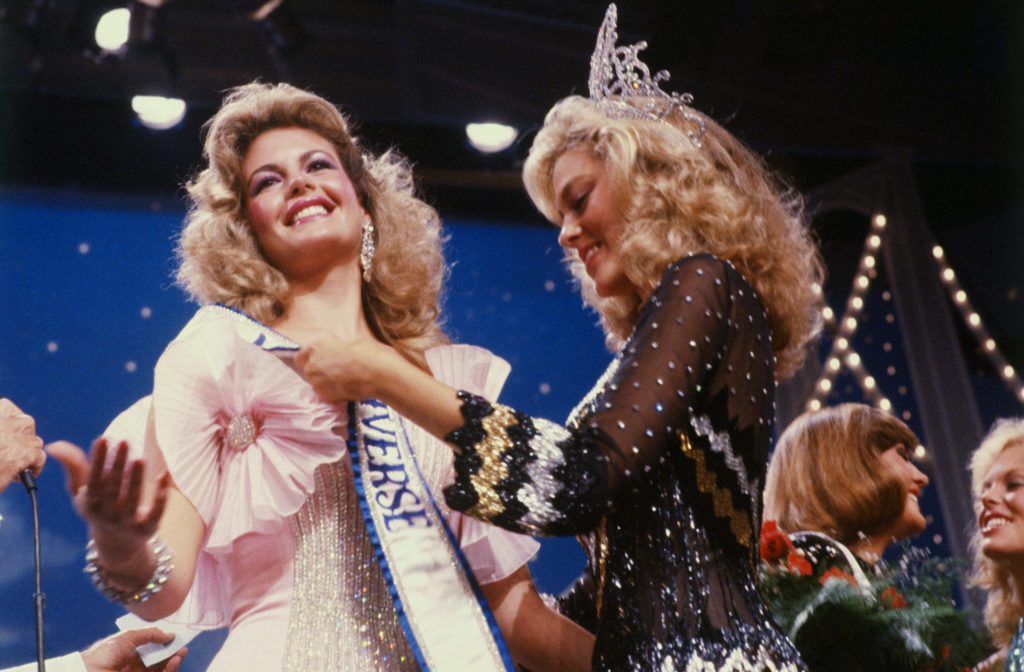 Jill Riley was on Baywatch for just one season but the actress has since gone on to appear in Love in the Time of Monsters, Rustin, 108 Stitches and Miss America. After all, she did win Miss Universe back in 1980, so it's only right she appeared in the film.
The actress married fellow actor Chip Harris in 1994, and they share two children, daughter Jessie and son Jack.
Billy Warlock as Eddie Kramer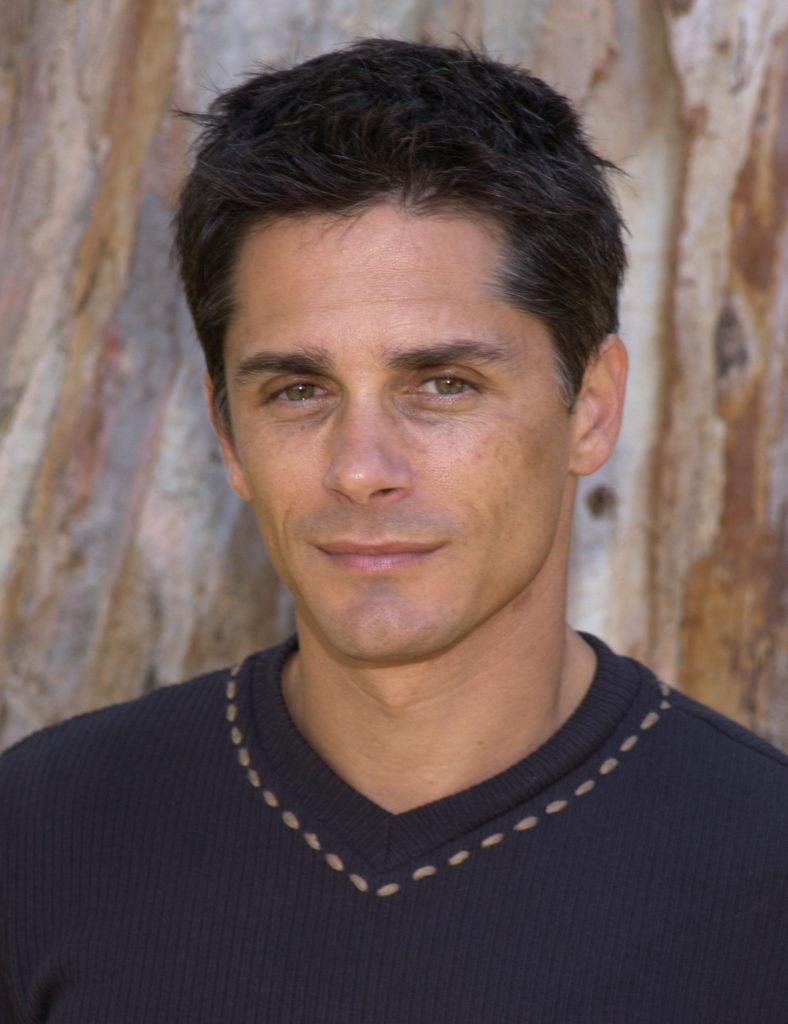 Our soap star legend, Billy Warlock played Eddie Kramer for three seasons whilst also appearing on Days of Our Lives. His jam-packed schedule didn't stop there, he went on to become a soap veteran, appearing in The Young And The Restless, General Hospital, As The World Turns and One Life To Live.
The actor married his Days costar Julie Pinson in 2006 and decided to leave the Hollywood Hills for cold Colorado to help run a children's ski school.
Jeremy Jackson as Hobie Buchannon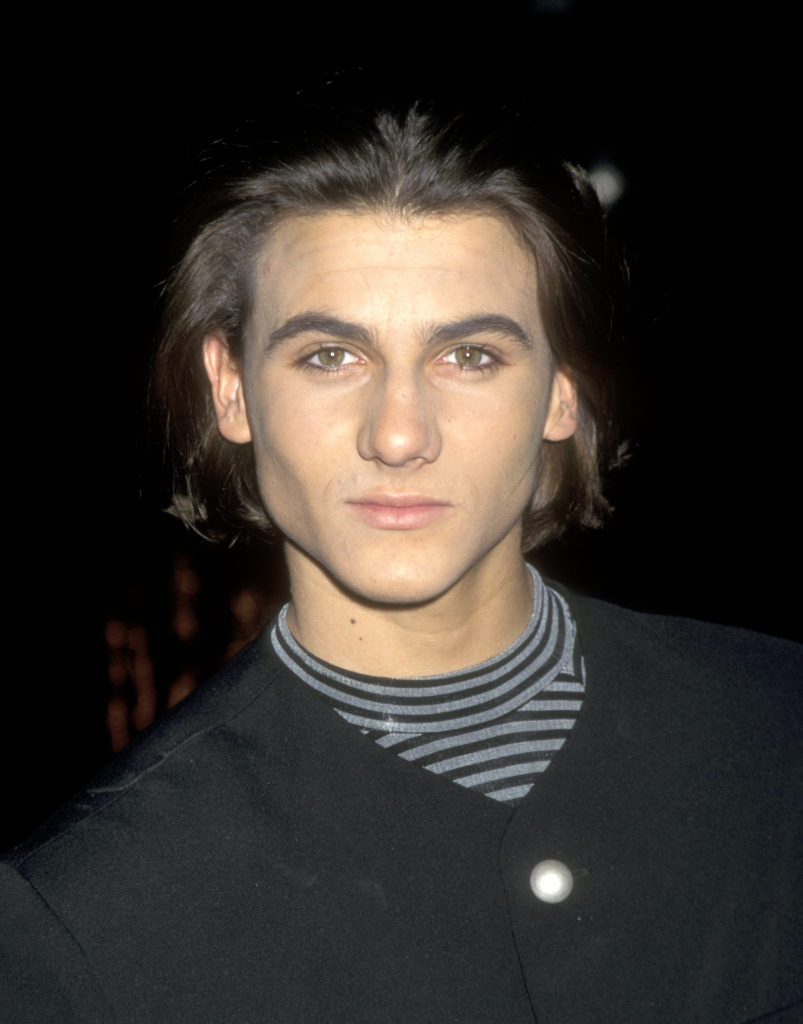 Jackson played the son of Hasselhoff's character, Jeremy Jackson and was on the show for nearly 10 years. Following his stint on Baywatch he appeared in multiple reality shows such as Celebrity Rehab, which followed his recovery from steroid addiction and Celebrity Big Brother in 2015.
Just two years later Jackson was sentenced to 161 days in jail for a stabbing that occurred in 2015, as per TMZ. He was handed 270 days but this was reduced after time spent in custody. The star was also ordered to attend AA and anger management meetings. The judge at the time said the charge could be reduced to a misdemeanour if these were all followed. Jackson was arrested in 2015 after allegedly stabbing a woman after the pair got into an argument, according to TMZ at the time. He was also placed on five years' probation.
He now describes himself on Instagram as a Brazilian Ju-Jitsu champion, sober recovery coach, actor/entertainer, personal trainer, chef and meditation healer.
Alexandra Paul as Lt. Stephanie Holden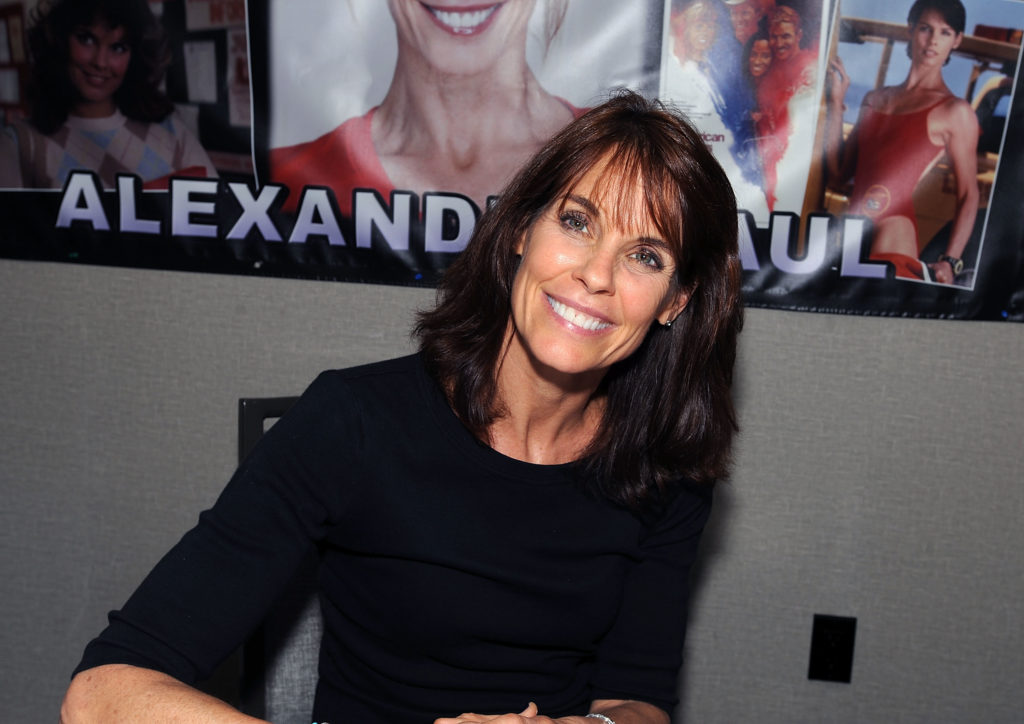 Alexandra Paul played the lover of Mitch Buchannon on the show from 1992 until 1997 when she was killed off in a boating accident.
She has appeared in more than 100 productions since leaving the show, according to IMDB. Including Melrose Place, Mad Men, Tethered and Sharknado 4.
She also wrote and produced documentaries such as Jam Packed: The Challenge of Human Overpopulation and The Cost of Cool: Finding Happiness in a Materialistic World. These are all topics that Paul is extremely passionate about because she is a keen environmental activist and health coach. She was honoured by ACLU in 2005 as their Activist Of The Year for her work and commitments.
She has even been arrested during a protest, according to NBC news. However, no information or formal charges were released afterwards following the protest. The star also spoke about her passions and 'arrest record' on a YouTube interview.
Paul married triathlon coach Ian Murray in 2000.
If you've been affected by this story you can contact American Addiction Centers on (877) 686-7688 or Talk To Frank on 0300 123 6600 in the UK.
Related Topics