Netflix has another true crime hit on its hands as they explore the disturbing case of Burt Templet's murder in I Just Killed My Dad.
***WARNING: Content of a disturbing nature and spoilers for I Just Killed My Dad below***
Created by Skye Borgman, the mind behind Abducted In Plain Sight and Girl In The Picture, new documentary I Just Killed My Dad takes a look at the events of June 3, 2019, the day Burt Templet was killed by his teenage son, Anthony.
Anthony admitted to killing his father during a call to 911 after he claimed they got into a fight, reports MEN. Templet was accused of retrieving two handguns from his father's bedroom and firing multiple shots during an argument.
Approaching the case not as a 'whydunnit' but as a 'whodunnit', Borgman delves into the revelations that came to light after Burt Templet's death. What emerged was a picture of a family torn apart by abuse and abduction, culminating in the death of a father at the hands of his son.
While much of the documentary focuses on Burt and Anthony Templet's relationship, it also touches on that of Anthony's mother. Let's take a look at the chilling case as the Netflix documentary premieres.
Anthony Templet's life leading up to death of his father
Anthony Joseph Templet, born September 13, 2001, is the curious focus of I Just Killed My Dad. While the outcome was laid bare – Anthony called 911 – the motives are less so.
In the trailer, you hear Anthony say: "I shouldn't be charged with anything because I didn't do anything wrong." As the documentary learns of the relationship between Anthony and his father, Burt Templet, the story continues to twist and turn into a chilling nightmare.
The Templet family have alleged Burt abused his mother Teresa and allegedly kept Anthony in a life of seclusion in Baton Rouge, Louisiana. He was home-schooled, didn't meet neighbours, and was kept isolated from his family.
CELEBRITY: Evolution of Lady Gaga's acting career as she proves she's more than just a singer
Anthony's mother creates 'missing' posters as Burt Templet 'takes him from Texas'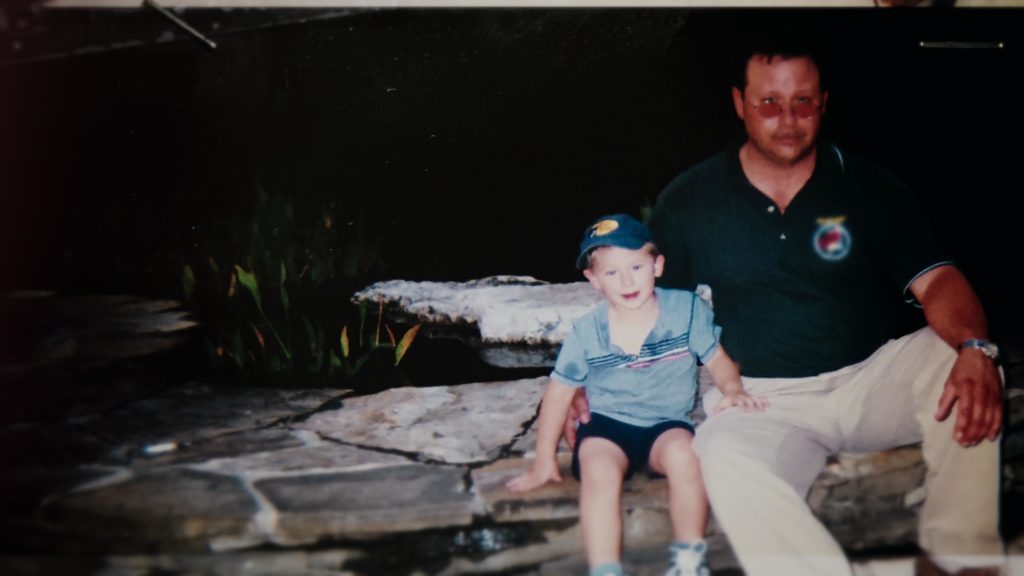 One of the crucial pieces of evidence highlighting the dysfunctional relationship is the 'missing' poster of Anthony.
On April 19, 2007, when Anthony was just five years old, he was allegedly taken by his father from the family home in Texas. Anthony's mother, then known as Teresa Templet, circulated 'missing' posters of Anthony, which read: "Last seen with father Burt Templet in a red 2000 Chevy Silverado 4×4."
The family circulated the missing posters in Baton Rouge, Louisiana, where Burt's parents lived.
Anthony's sister Natasha told WAFB: "After 11 years of waiting to hear if my brother was still alive, he is found." They did not hear of Anthony in the years he was missing.
Although the family circulated 'missing' posters, they didn't file an official missing persons report. But WAFB reports a tense custody battle between Teresa and Burt commenced after 2007, when Anthony allegedly went missing. In court documents WAFB obtained, Burt claimed his son would "suffer immediate and irreparable harm" in his mother's care.
The court filings conclude with an order to appear for both Anthony's mother and father, but there were no summaries of those hearings.
Burt Templet's second wife speaks out about their marriage
After relocating to Baton Rouge, Burt remarried a woman named Susan. She became stepmother to Anthony and continues to support him in the years since Burt's death.
In early 2019, Susan left Burt and filed a protective order against him, as per WAFB's report. They also report Susan claimed on social media Burt had allegedly knocked several of her teeth out.
As we learn in the documentary, the fight leading to Burt's death allegedly started over a phone. The Advocate reports Burt had been searching through Anthony's phone to see if he had any communication with Susan after she left him.
TRENDING: Woody Harrelson pens adorable poem for baby girl who looks just like him
Where is Anthony Templet now?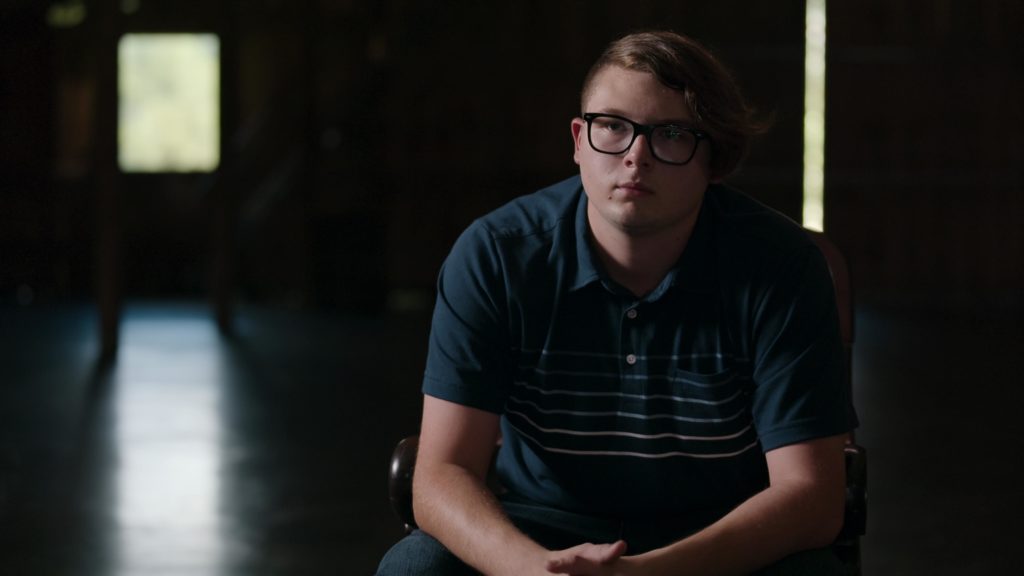 Anthony admitted killing his father in what he claimed was self-defense after his father Burt acted drunk and aggressive. The sentence was the main question regarding the case – how long would Anthony be in prison and under what charge?
In March 2021, Anthony Templet pleaded no contest for a reduced charge of negligent homicide over the death of his father. He was sentenced to five years of supervised probation with credit for the time he had already served in prison leading up to and during the trial.
Another requirement of his sentence was Anthony would obtain a high-school diploma during his supervised probation. He is under the care of Susan, his stepmother.
District Attorney Hillar Moore III said afterwards: "We think this was the most appropriate, fair outcome for all the parties."
Related Topics