Netflix's first-ever series in Afrikaans has arrived on the streaming site this August, as Ludik finally gets its premiere.
The series follows Daan Ludik (Arnold Vosloo), a diamond smuggler parading as a successful furniture salesman. After the kidnap of a family member, we descend further into Ludik's criminal underworld with our anti-hero.
As Ludik gets released to Netflix this August 26, we take a look at all of the songs featured on its soundtrack, as well as the theme song. Let's get listening here.
Who sings the theme song for Ludik?
The theme song for Netflix's Ludik is created by Bittereinder, a South African rap/electro band from Pretoria. The track used for the theme song is called "Die Berge Brand". It was released back in 2015, featured on Bittereinder's album Dans Tot Die Dood.
Bittereinder is a South African band who perform in Afrikaans.
The band is formed of three members: Jaco van der Merwe, Peach van Pletzen, and Louis Minnaar. Peach van Pletzen is also responsible for creating the series' electronic soundtrack.
REVISITED: Aaliyah's epic final performance came month before tragic plane crash death
All the songs from Ludik episodes 1 – 3
The Netflix series features a number of songs by featured artists, as well as having a killer original soundtrack. Below are all of the songs featured in the first three episodes of Ludik.
Episode 1
Gisteraand [feat. Loufi] – LuBOY
Episode 2
Tragic Mind – Dustin White
The Well-Tempered Clavier – Bach
Examples Of Functions – Singular Anomalies
Suffering Sonata – Mensvreters
Episode 3
Kwaadnaas [feat. Shane Durrant] – Bittereinder
Dis Jou Wyfie (Remix) [feat. Loufi] – Angie
F** Yo $wagga – Yesterday's Pupil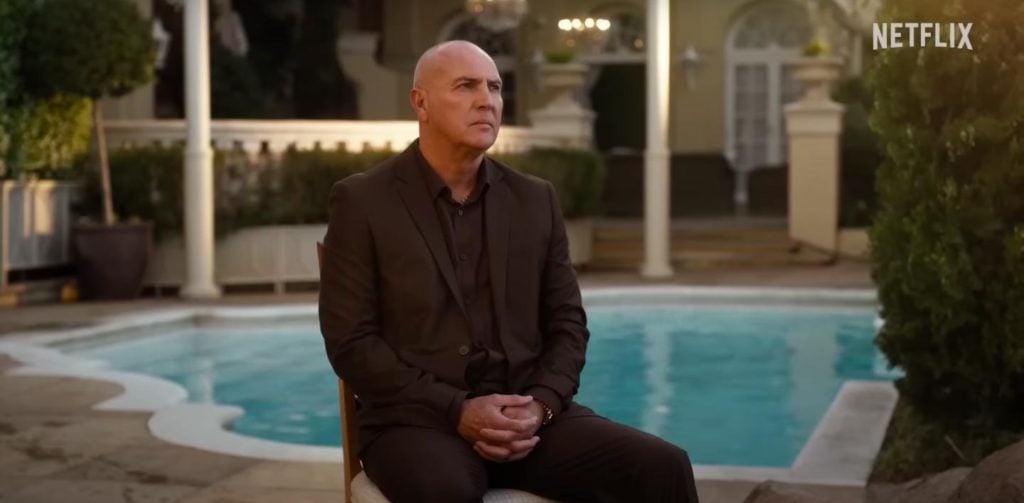 The soundtrack for the rest of Ludik explored
Check out some of the other songs featured on the Ludik soundtrack:
Episode 4
Hartseer Gangster – Bittereinder
Lonely-Lonely – The Narrow
Episode 5
Down The Line – Yesterday's Pupil
Episode 6
Die Berge Brand – Bittereinder
NETFLIX: John McAfee's daughter Jen fought to get his body home for decent burial
Peach Van Pletzen is behind the Ludik soundtrack
Bittereinder member Peach Van Pletzen is responsible for creating Ludik's electronic soundtrack.
Pletzen was working as a solo artist before joining forces with Jaco van der Merwe and Louis Minnaar in 2009. Pletzen and Van der Merwe met during Pletzen's tour.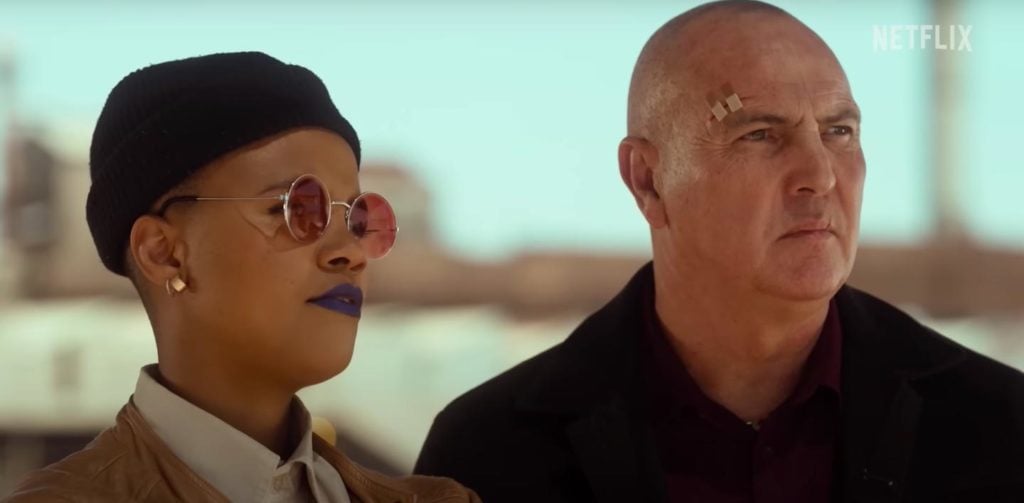 Related Topics