The Bold And The Beautiful alum Adrienne Frantz, better known as Amber Moore from daytime, has opened up about her newborn son's 'scary illness'.
Adrienne Frantz walked onto the soap opera scene back in 1997 when she debuted on NBC soap opera Sunset Beach. The Daytime Emmy winner has since fallen off the soap scene's regulars rota to become a mommy.
The daytime star is now reflecting on her newborn son, Killian, being put into urgent care following his birth at Cedars-Sinai Medical Center in Los Angeles.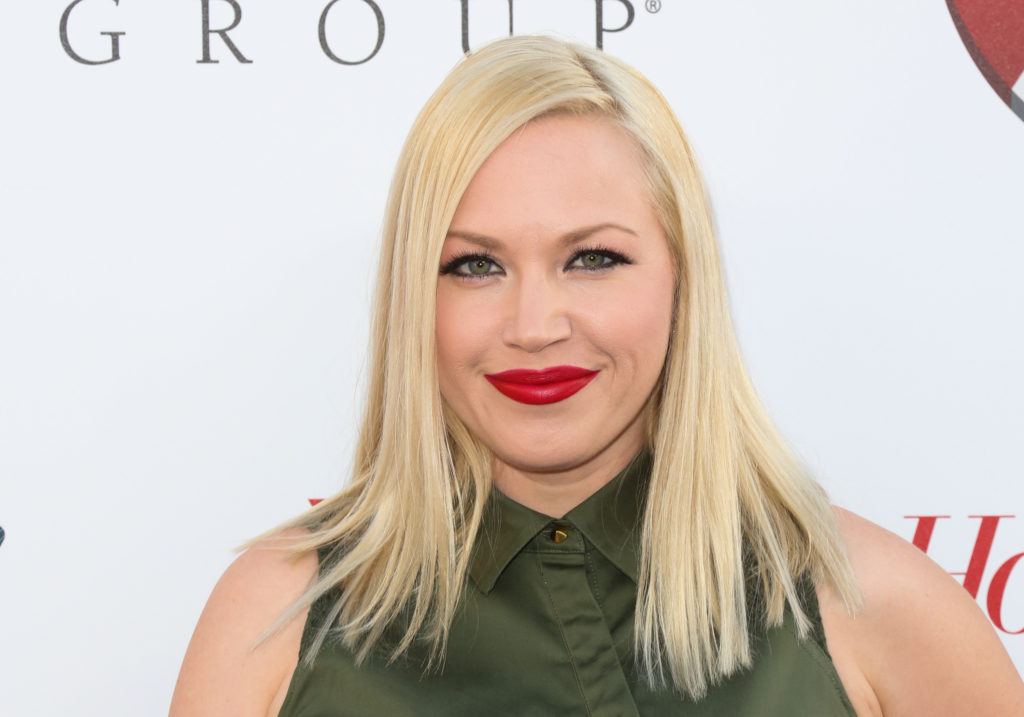 B&B's Adrienne Frantz reflects on 'scary' illness
In a recent Instagram photo shared by Adrienne Frantz, she gave us a health update, telling us everything we need to know about how her 20-week-old is doing after his "really scary" health crisis.
Following the health journey, Frantz posted an adorable photo of Killian sitting in a walker and smiling at the camera. In the caption, she celebrated how far her youngest child has come, "My little Killian is 20 weeks old today," she wrote, "He was sick for a long time but is doing so much better now!"
Fans were glad to hear the good news and Frantz shared love to her 24,500 followers: "Thank you for all of the prayers! It was really scary! But just look at that smile!" she gushed, "Love him so much!"
What happened to baby Killian?
On 21 May 2022, Adrienne initially shared on Instagram that her newborn baby boy was poorly. The actor posted a selfie of her and Killian in his baby carrier in the hospital waiting room.
Adrienne asked her followers to send prayers for her newborn as he has been "up all night with a really high fever for an 11-week-old."
Killian's raging fever was put down to a very high white blood count and he was eventually released from the hospital. However, it was a lengthy battle and took a while until Killian came back to full health.
Adrienne Frantz family life explored
When the actor was on The Bold And The Beautiful, Amber had a baby and three men wanted to be the child's father, Marcus Forrester (Texas Battle) turned out to be the lucky dad.
However, Frantz's real husband is Scott Bailey, he is known to soap fans as Sandy Foster on Guiding Light. The couple even appeared alongside each other on Days Of Our Lives: Beyond Salem as Miles Faversham. Together they share a son called Lion, a daughter Amelie and of course Killian.
Sadly, the couple has experienced some tough times together as Frantz has previously suffered two miscarriages. She also opened up over complications following the birth of her second child, Lion. The couple has remained extremely supportive of one another throughout their share of heartbreak.
For immediate grief support, call 1-800-221-7437 First Candle. Counsellors are available 24/7. For families who have suffered the loss of a baby through miscarriage, stillbirth, or early infant death. A community for anyone who experiences the tragic death of a baby. You can also get in touch with SupportingMamas here.
Related Topics