In Autumn 2019, I was fortunate enough to do a tour of Europe. It was the trip of a lifetime and allowed me to immerse myself in every place I visited. Here is a quick run-down of the good, the bad and the random of this trip.
Of course, travelling is not the same in the post-pandemic world and I feel lucky that I was able to do this tour before everything changed. I hope things that we can one day experience these places in their full glory once more, and not just vicariously, through travel accounts.
Nevertheless, let's do just that today, with a list of things I loved, didn't love and found odd about every European city I visited.
Barcelona, Spain
The Good: Barcelona was definitely one of my favourite places on this trip. I felt as if this city had everything one could need. Great food (try the Tapas), a great nightlife, sun, culture and tours, plus it was a generally safe and friendly environment. The Sagrada Familia is one of the most stunning pieces of architecture I've ever seen – it's massive!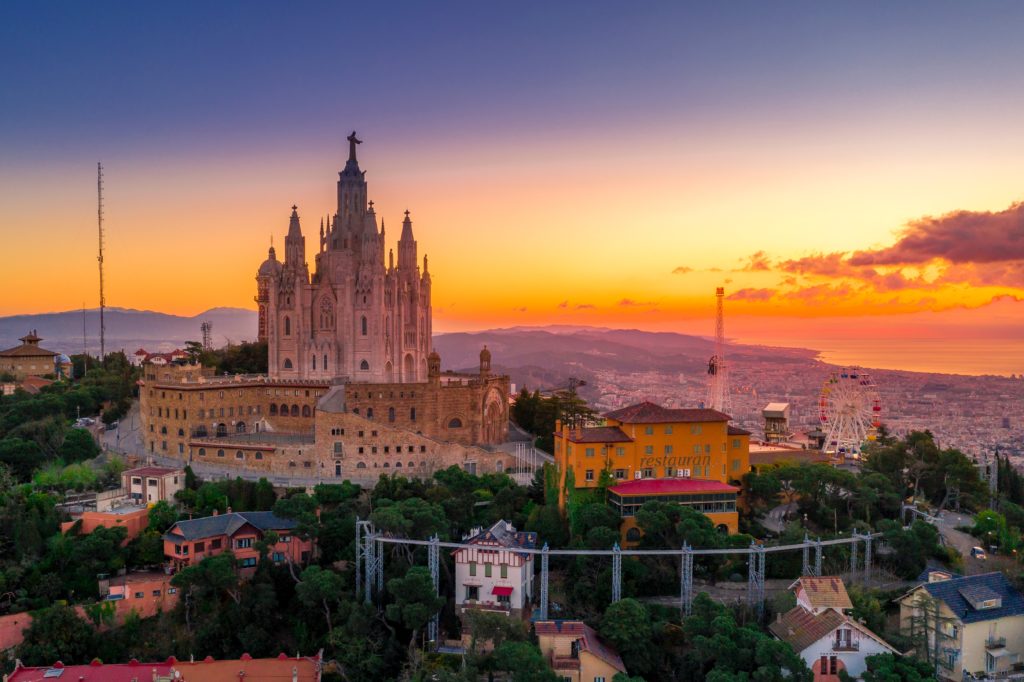 The Bad: One of the more expensive places on the list but not the most expensive either. Stay vigilant and watch out for pickpockets, particularly around La Rambla. Barcelona can occasionally be home to political unrest and civil disorder due to the tense political situation over there regarding Catalan independence.
Fact: Barcelona is the second largest city in Spain but also the capital of Catalonia. Catalans see Catalonia as a nation distinct from Spain, with its own language and culture. Catalan independence flags are very common to see in Barcelona. I was lucky to leave the city in time just as the protests turned to riots and protesters even seized the airport at one point.
Amsterdam, The Netherlands
The Good: A nice-looking city with colourful houses and, of course, the canals.
In Amsterdam you will have the best pint of Heineken or Amstel of your life. Food is good but it's not exactly haute cuisine – basically creative junk food that was definitely designed for those who have the munchies on their way back from the coffeeshops.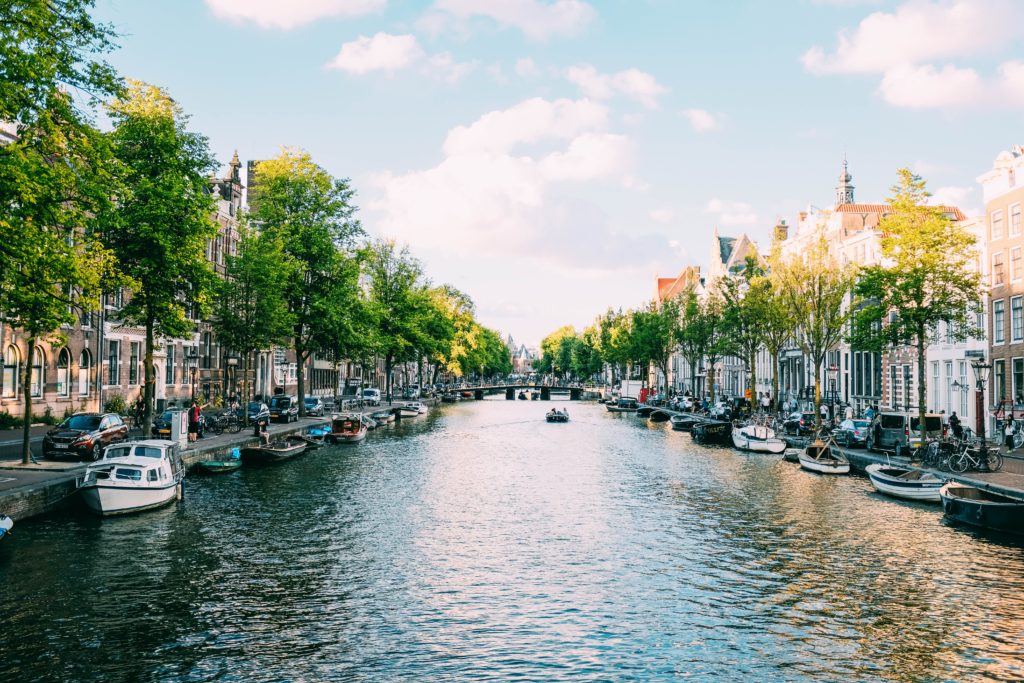 Amsterdam was also the easiest city to get to from the airport.
The Bad: One of the most expensive places I visited on this trip.
The city becomes noticeably dodgier at night. Watch out for people who will come up to you, asking for a lighter and begin small-talk, before they attempt to push drugs on you or harass you for money. Ignore them and walk on.
Never, ever film or take photos of the window girls in the Red-Light District as it will cause you serious trouble. Just keep your wits about you at night.
Fact: The River Amstel flows through Amsterdam's canals and is the name-sake of the city's famous beer! They also really love their bicycles over there. It's the only place I've ever seen a multi-storey car park for bicycles instead of cars!
Berlin, Germany
The Good: A lively and modern city that's generally pretty friendly. A lot of interesting history lies in this city and you can learn about it through great museums and landmarks such as the GDR Museum, Berlin Wall and Checkpoint Charlie. Don't forget to visit the Brandenburg Gate too!
If you can, go to Berlin during the Festival of Lights in the autumn (but maybe skip this autumn). It is a mesmerising light show projected onto different buildings throughout the city – not only an awesome display but a way to experience the spirit and history of Berlin, too.
The German capital also has an amazing nightlife, made world-famous by its techno clubs.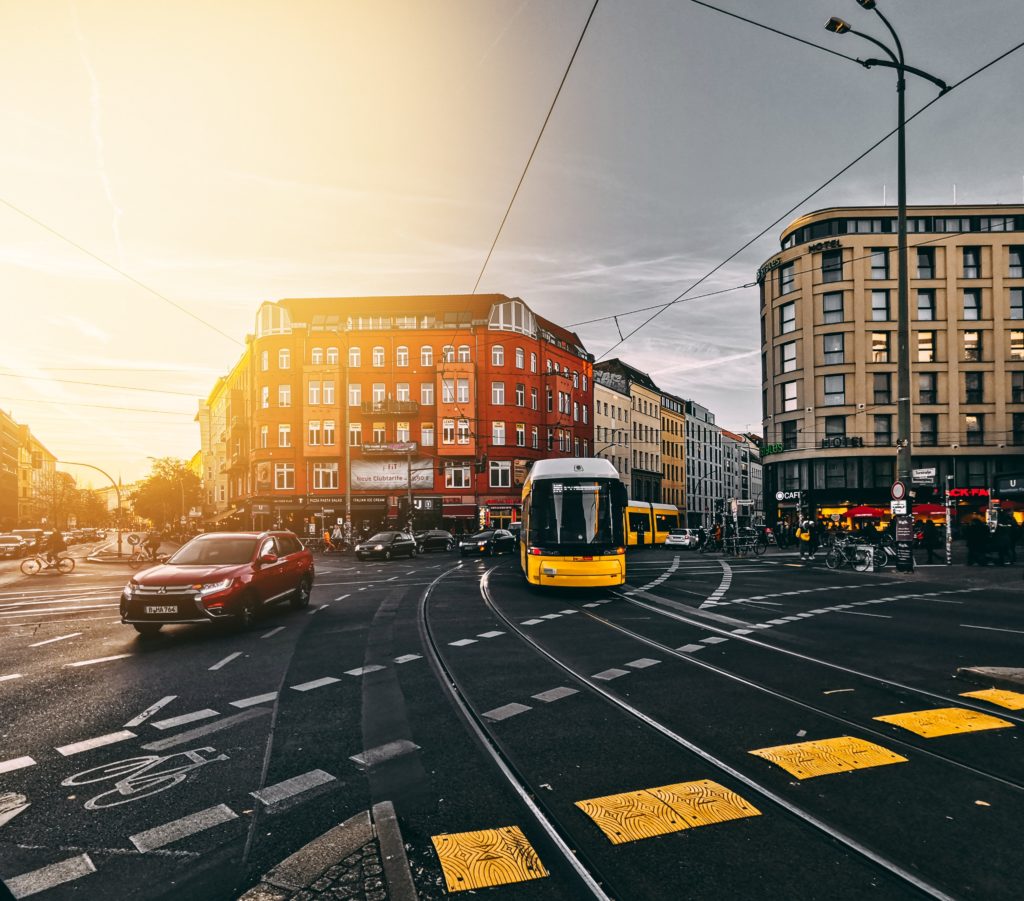 The Bad: The only problem is that these nightclubs are notoriously hard to get into so expect to be queueing for hours to get into the best ones (such as Berghain). Even then, you might still not get in. Start your night out early to avoid disappointment and don't leave it until the last minute.
Fact: The city was divided between West Berlin and communist East Berlin during the Cold War. Reminders of communism are found all over the city, although you would have virtually no idea what part of Berlin was east or west when you're walking around these days.
Rome, Italy
The Good: Rome is a truly beautiful city, steeped in history. This makes it fantastic for sightseeing and immersing yourself in the culture.
Rome generally has great weather too, owing to its Mediterranean climate. There are must-see landmarks, of course, such as the Colosseum, the Trevi Fountain, the Vatican and the Spanish Steps.
The best thing about Rome, however, has to be the food! It's almost insulting to call it food and not haute cuisine, even if one day all you ordered was a pizza!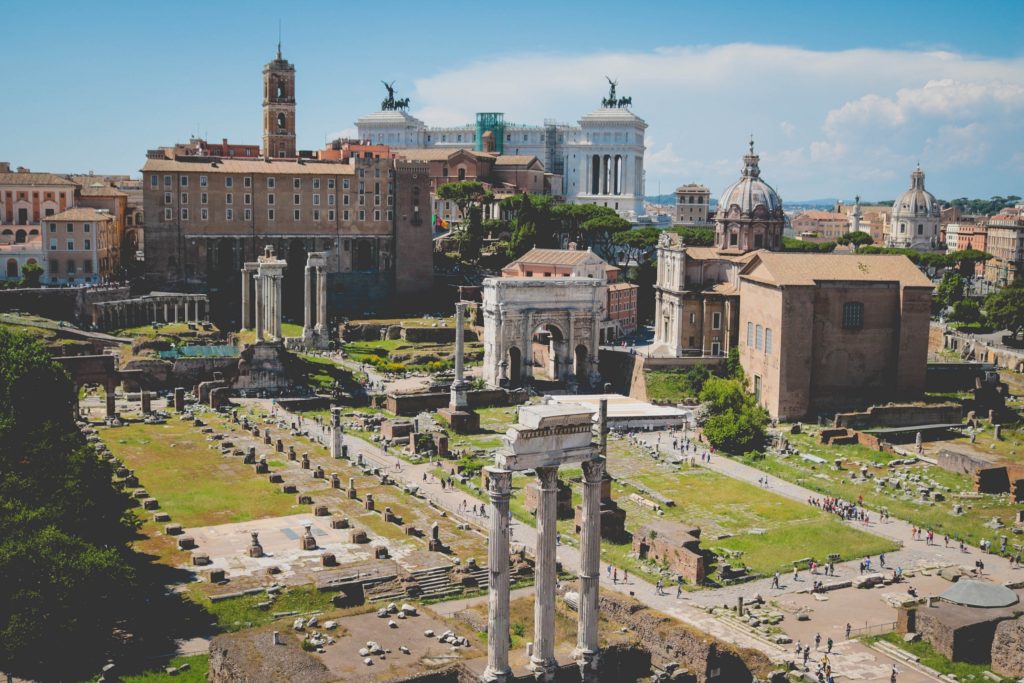 The Bad: Easily the most expensive place I visited on my Europe trip. That amazing food doesn't come cheap! Watch out for scammers flogging gifts (literally putting gifts in your hands and expecting payment) who can be very persistent and even aggressive.
Just say 'ciao, grazie' ('bye, thank you') and calmly walk on. Rome felt like the least safe city at night on my travels. Watch out for unlicensed taxis who are known for scamming tourists.
Fact: Did you know that the Vatican City is the world's smallest independent state? So technically you can see two countries when you visit Rome!
Florence, Italy
The Good: What a beautiful city! It's also easily accessible from Rome via train.
The Piazzale Michelangelo (named after the famous painter, whose house is not far away) offers a stunning view of the city, particularly around sunset and you can even have a nice meal and a drink while you're there! Even if you're not a big wine fan, order yourself a glass of red. It will be the nicest glass of wine of your life, owing to Tuscany's reputation for producing a quality red.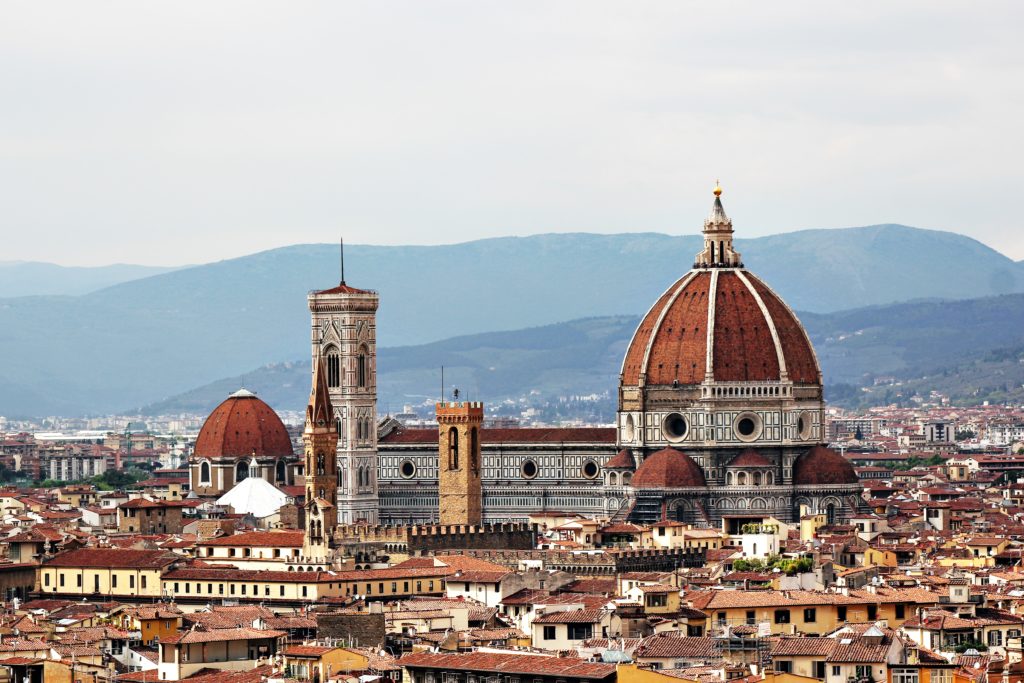 The Bad: The only bad thing was that I didn't get to spend enough time in this gorgeous city!
Fact: Although the English-speaking world might know the city by the name 'Florence', it is known as 'Firenze' in Italy.
Prague, Czech Republic
The Good: Another stunning city, Prague can best be described as cheap, chilled and cheerful. It is superb value for money and the people there are very friendly and hospitable.
There is a lot of culture and history to be discovered in this great city, complimented by the fact it is possibly the easiest capital in Europe for a walking tour. The Old Town and Prague Castle are must-visits.
Prague is another city with a great nightlife and if you find yourself on a night out here, make sure to visit the jazz bars.
Czech beer proved itself to be the king of beers on my travels! As one beer advert greeted me at the airport, 'Kozel – the only word you need to know in Czech'. Staroprammen is also another beer to sample; you won't be disappointed!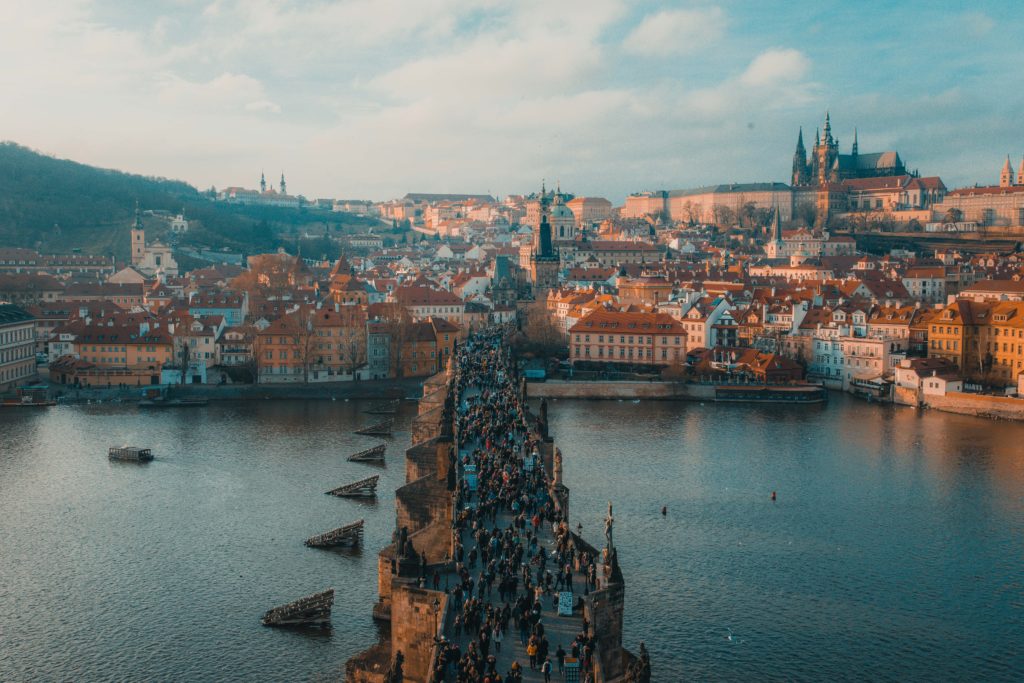 The Bad: The other word I left out: chilly. The only downside was that Prague was the coldest place on my travels. Even in October the temperature fell below zero on some nights. Make sure to visit in the summer or at least wrap up warm if you go during any other time of year!
Fact: King Charles IV is regarded as the 'most revered Czech' and he built much of the part of Prague known as the New Town. Many places in Prague are named after Charles IV such as the King Charles bridge, Charles University and Charles Square.
Budapest, Hungary
The Good: In the day, it is prime time to see famous landmarks such as the Hungarian Parliament building. Venture to the top of Buda Castle in order to see some breath-taking views of the city and its surrounding hills. Make sure to visit Margaret Island for the technicolour water fountains that move in time to classical music in what promises to be a very peaceful and relaxing show.
At night, the city becomes very lively. The Ruin Bars are a must-see! Full of character, atmosphere and creatively designed, Szimpla Kert is the go-to Ruin Bar. Make sure to try some traditional Hungarian beef goulash too! Of course, no visit to Budapest is complete without a visit to its famous thermal baths.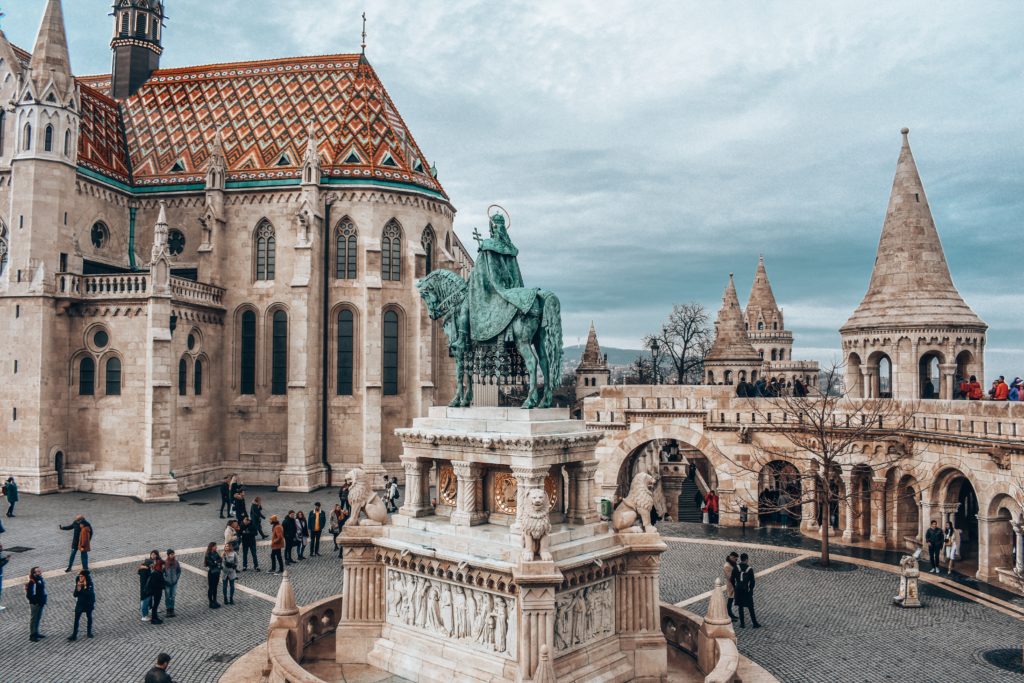 The Bad: The only thing is I would suggest is to avoid unlicensed taxis like the plague. They can be hard to spot but look out for a company logo on the car to know it is legit. Otherwise, these taxi drivers (locally known as 'hyenas') will drive you along unnecessary routes to your destination and attempt to charge you an extortionate fee.
Fact: Budapest is actually two cities! The river that runs through the Hungarian capital separates the city of Buda from the city of Pest.
Vienna, Austria
The Good: Vienna is a lovely city that is big enough to be lively but not big enough to be overwhelming.
Make sure to try some Viennese delicacies such as the schnitzel, bratwurst and marzipan. For every food you could ever need however, make sure to visit the Naschmarkt. The Naschmarkt is a series of markets selling all kinds of goods. You will be hit by a series of incredible aromas on arrival.
Of course, Vienna is the home of Mozart so there's plenty of things to do to learn more about the musical genius.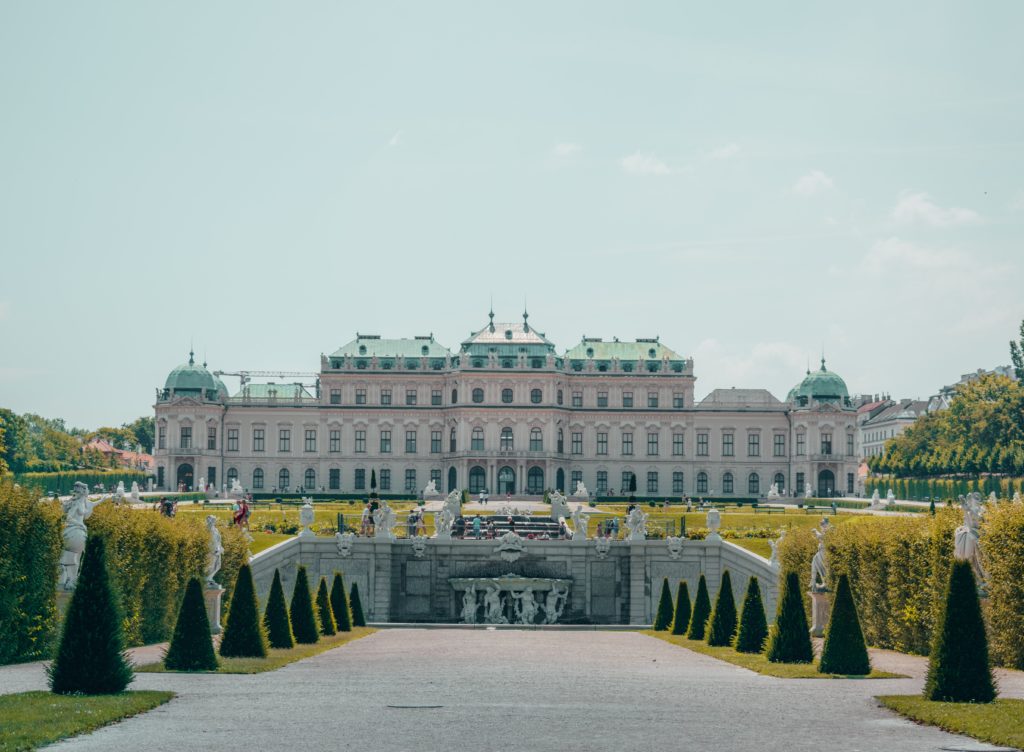 Related Topics