Victorian-era Paternoster lifts, touch-less check-in, app-activated handle-less door locks, robot cleaners and in-room gyms. The novel coronavirus will change the hotel in ways no one would have thought before the pandemic hit.
That's the post-pandemic hotel visualised by The Manser Practice, an award-winning British architecture and design firm that has designed several hotels including for Hilton.
Dezeen, the influential architecture and design site, features the re-imagined hotel in its new magazine issue.
The concept is bleak in its lack of people-to-people contact. But it suits a time when cleanliness and social distancing will matter more than the luxury of face-to-face room service, luggage porters and well-equipped business centres.
The visualisation is intensely practical for the age of covid-19, when we have to learn to live with a virus for which there is no vaccine as yet.
The highlights include quirky throwbacks to an earlier age, such as the Paternoster lift and "remote room delivery" service. Both would reduce physical contact between guests, as also between guests and hotel staff.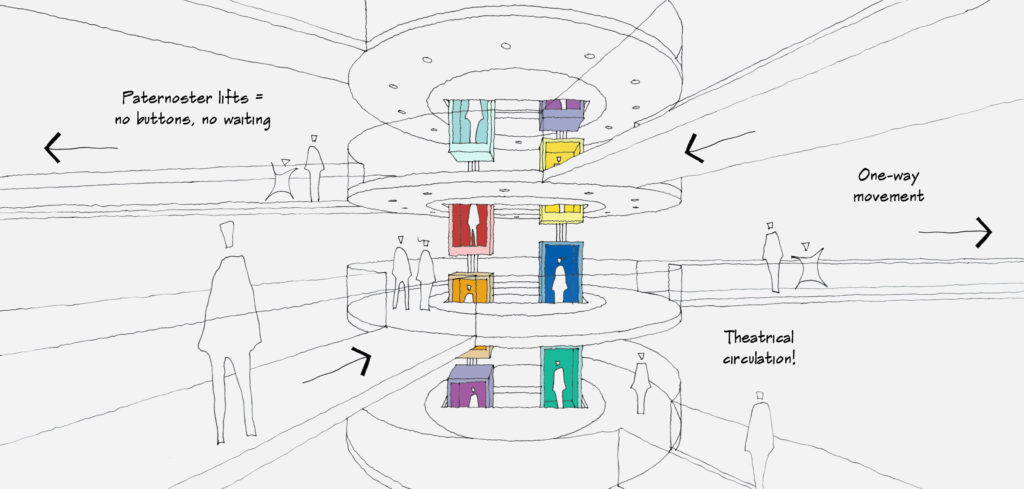 "We imagine a return to the old forms of room service," Jonathan Manser, CEO of The Manser Practice told Dezeen. "A remotely activated hatch on to the corridor giving access to a space big enough for delivery meals, laundry and dry cleaning etc. Staff place items in from outside and guests retrieve them from inside via a similar hatch. Dirties take the reverse route. Staff won't need to enter the room."
That sounds severe but fairly sensible.
But it is the proposed return of Paternoster lifts that is raising eyebrows. The lift, designed by architect Peter Ellis in 1868 for Liverpool's Oriel Chambers office building, is sometimes described as akin to a ferris wheel.
It features usually single-occupancy open compartments, which move in a continuous loop. By virtue of being open, limited to one or, at most two passengers at a time, and having no buttons, the Paternoster would address one of the biggest headaches of a pandemic caused by an easily transmissible airborne virus. It's not enclosed and it doesn't allow for multiple occupancy.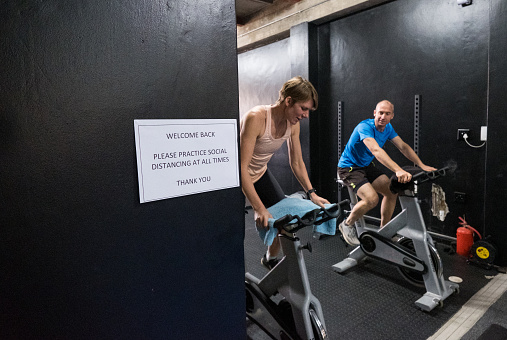 However, the basic requirement – that passengers be agile enough to jump on and off at the right time – raises safety concerns, as has been the case with Paternosters in the past. New Paternoster lifts were banned in Europe roughly half-a-century ago.
But Manser says a "modernised" and so, presumably safer, Paternoster would solve the inherent difficulties in welcoming guests back into hotels during a pandemic. "Lifts present the biggest challenge," he said, "sharing a confined space with strangers, even with masks, will be off-putting."
Other interesting ideas include larger hotel rooms than before. This is in order for guests to use their rooms – rather than hitherto shared business centres – to work on projects, or just to work out.
The reimagined hotel eliminates the need for gyms, business centres, hotel bars and the chance of running into any other human being at all. But it also raises the prospect of sumptuous, if lonely hotel sojourns so long as the coronavirus poses a threat.
Related Topics