We don't know when we'll be able to travel again. As in properly travel – head off to new destinations, explore foreign cities and cultures or simply dip our toes in the sand of an undiscovered beach. Our wanderlust has turned to wanderdust.
I travel a lot for work and pleasure and I'm feeling a sense of loss. Yes, there are far bigger problems right now, for sure, and we're reducing our carbon footprint by not travelling. But many of us have been bitten by the travel bug – and it refuses to go away.
I've been finding ways to fulfil that need. If you're feeling the same, here's seven ideas that might help…
Take a virtual trip
Travel touches all your senses. While you're never going to recreate the sheer buzz you get from the real deal – cicadas on a balmy night, the growing cacophony of a city as it ramps up for the day – you can still explore what the the world looks and even sounds like from home.
Google Arts & Culture has got it covered. I've enjoyed a vertiginous view over Machu Picchu, the melancholic grandeur of the Taj Mahal and the street art of New York. Elsewhere, you can go on a live game drive through South Africa's reserves and talk to a ranger in real time.
Create a hotel vibe at home
Crisp white linen on the bed, a gorgeous pool with a swim-up bar… we're all dreaming. In the meantime, we're splashing out on gorgeous new bedding. Ok, the pool and swim-up bar might be pushing it but a hot tub in the garden is possible for some.
We're decorating the garden using lanterns, while a hammock is a must. If you want to replicate your favourite hotel design, head to Maison Flaneur, where you can shop for desirable objects from beautiful bolt-holes around the world.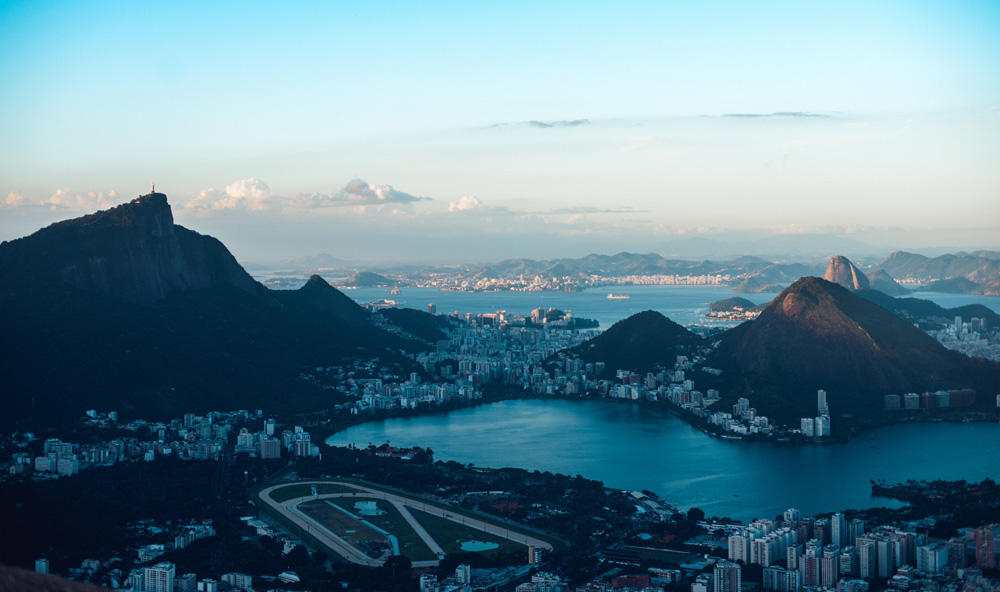 Plan where to go next
There are mixed reports over when and where airline flights will return. We also don't know the impact on prices and how hotels will manage social distancing. However, it's still possible to book ahead and you can get some good deals with low deposits and flexible cancellation policies.
Some airlines, such as British Airways, are allowing you to change or cancel your booking up to 31 December. Alternative ways to holiday will increasingly appear on our radar. Camper van trips look particularly appealing, while there's an upswing in interest in sole-use properties.
Make travel a home-school lesson
Our kids have the travel bug, too. Our home-school project this week has been to plan where we'll go next. We have ticked off geography, maths, English, languages (the latter with some help from Google Translate) as we've researched the options and written about what we've loved and learned from past trips.
The kids have settled on Thailand, Costa Rica and Hawaii as potential candidates for our adventures next year, weighing up flight times, best times to go, costs, wildlife and, of course, which countries have the best beaches.
Brush up on your travel skills
This is the perfect opportunity to prep for your next trip. Learn a language, take an online travel photography course and finally read all those travelogues. It's also time to think about what we want travel to look like post-lockdown.
The crisis has given the planet a much-needed breather and many of us will want to sustain that while still supporting communities around the world that rely on tourism.
An evening in…
Cracking open the ouzo and watching Mama Mia! on repeat may not transport you to a Greek island, but you can have a fun evening trying to recreate those holiday memories you still dream of.
A decent bottle of Provencal rose, some fat prawns from a good fishmonger and a warm evening might fleetingly conjure the south of France. I'm heading to Rio, sipping on a caipirinha and setting up a churrascaria. Ok, I'm firing up the barbecue but it's pretty close. Singing loudly to The Girl From Ipanema is optional.
Explore what's on your doorstep
If it wasn't for lock-down I wouldn't have discovered the most perfect place on my doorstep. It's free, uncrowded, and has a tranquil lake where you can (now) rock up for a picnic.
I hope overnight stays away will be permitted soon. For my summer break I plan to explore parts of the UK I've always wanted to see but somehow never got round to. When the world beckons, it's easy to forget some of the best places are right under our nose.
Related Topics