On Day Two of the great reopening of England's economy a dead iPhone and an assiduously obtained Apple store appointment took me into Covent Garden, the heart of tourist London.
It was mostly us and the pigeons.
The elegant shopping arcades built by 17th century architect Inigo Jones were tranquil and empty.
Without the pre-pandemic bustle – Covent Garden used to draw more than 40 million visitors a year – the buildings were set starkly apart from the thrum of human existence. They were visible like never before.
Covent Garden's eerie emptiness
The unpeopled piazza was bleak but beautiful in its eerie emptiness. Its lonely magnificence was akin to a page in an art textbook, a still in a sumptuous period movie. It was reminiscent of a Canaletto painting of London's landmarks or the slightly later watercolour portrayals by John Crowther.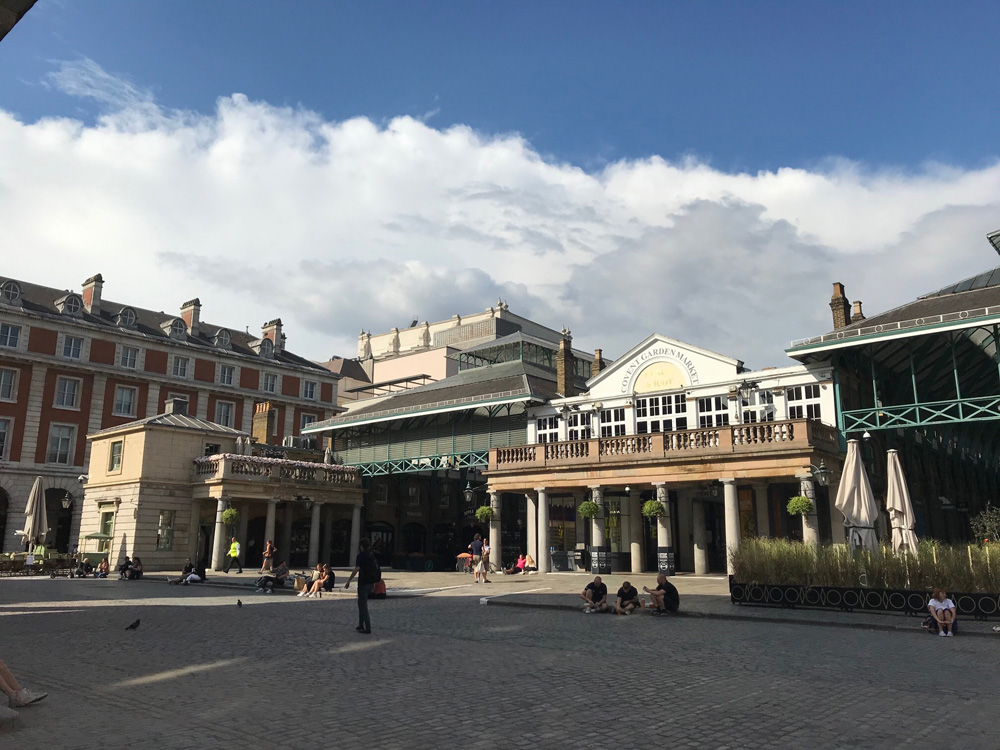 The coronavirus era meant there were no street performers in Covent Garden, even though it's the only London district with a licence for them. Near St Paul's church, where a plaque notes the performance of the first Punch & Judy show in 1662, the public toilets were open at least. For now, they are free. The usual 50p charge will probably only be reimposed when footfall picks up enough.
When might that be? Can it even happen in a socially distancing world wracked by worry over waves of infection and disease in the absence of a vaccine for SARS-CoV-2?
The smart money is on tourists making a riotous return to Covent Garden possibly within the year.
Property firm merger talks
Two property behemoths – Capital & Counties (Capco) and Shaftesbury – are in merger talks. Capco owns large parts of Covent Garden – 1.2 million square feet of shops, restaurants and offices – while Shaftesbury's property portfolio covers 15 acres of London's West End, including Carnaby Street, Chinatown, Soho, Covent Garden and Fitzrovia.
If the companies join forces, they can pool investment presaged on a post-pandemic recovery even as they hunker down to ride out the low period. Experts see the proposed merger as a significant vote of confidence in the strength of Covent Garden and its surrounding areas as a tourist destination once the pandemic passes.
Perhaps. If so, that's in the future. Right now, the heart of London is beating rather more quietly.
Little business
The Apple store, one of 32 in England and Northern Ireland to reopen, was busy but much less so than usual. High-end fashionable clothes stores were open, but doing little business.
Paul UK, the baker that promises a "taste of France", offered a slimmed-down range of products. The shop assistant acknowledged she wasn't particularly busy.
"Most people may not even know we're open," she told me. It was a candid attempt to offer hope and context in the wake of an economic shock that has ground business to a halt across Britain and much of the world.
More in demand is The Oystermen in Henrietta Street, across from a building that bears a blue plaque with the information: 'Jane Austen stayed here.'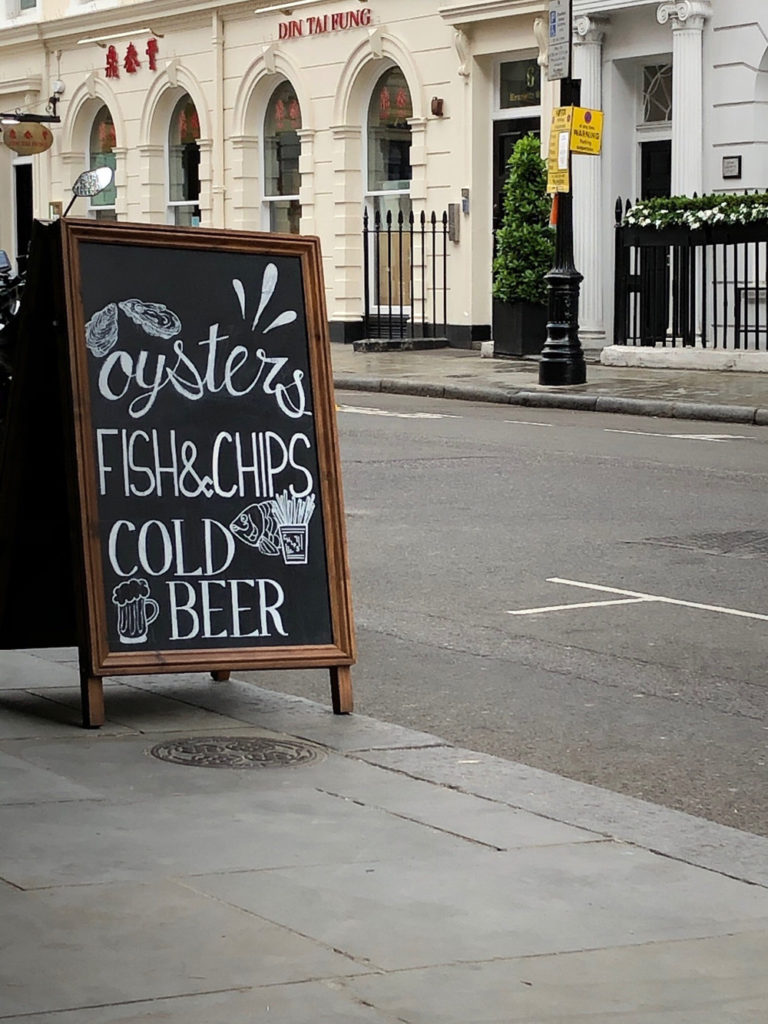 Takeaway happy hour
In pre-pandemic times, The Oystermen was a thriving restaurant. The coronavirus crisis has turned it into the purveyor of an enterprising concept – the takeaway happy hour.
The new happy hour runs early – from 3pm to 5pm – and offers six oysters and a pint of beer or a glass of wine for £10.
A stripped menu, a reimagined happy hour… London really is open. Sort of.
Related Topics