In Singapore's Chinatown, there is a street called Sago Lane, where, during the first part of the 20th century, poor and middle class Chinese immigrants came to die.
Chinese death rituals at home were costly and complicated affairs, which only the very rich could afford. According to superstition, a death "contaminated" the house with evil spirits and brought bad luck to its remaining occupants.
To exorcise it, the family had to burn an offering of valuable items, including joss sticks and piles of paper money. By the time they recovered from the cost of one exorcism, another relative would die and the ordeal started all over again.
The Chinese death houses on Sago Lane overflowed with people who couldn't afford this process or simply had no one to care for them in their last days.
Death houses for immigrants and the poor
Chinese migration into Singapore had decreased a lot since the start of the Communist regime and earlier generations of migrants were growing old poor and far away from home.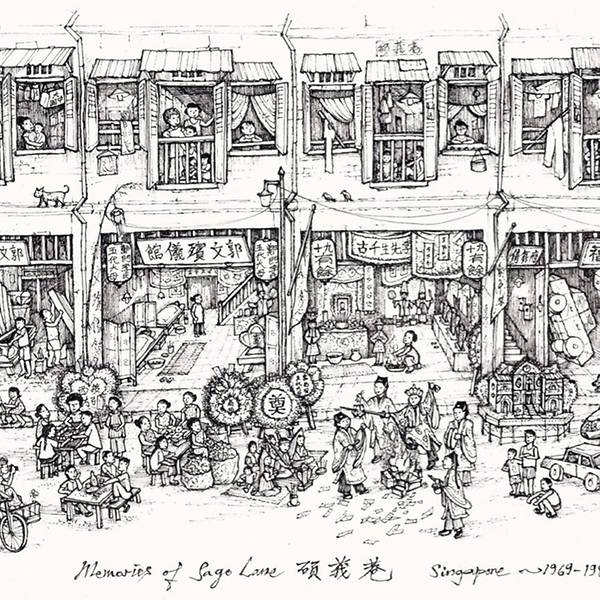 One example of this are the Samsui women, who came to Singapore between the 1920s-1940s looking for industrial and construction work. Many of them never managed to return to their home provinces and ended up dying in the sick-receiving houses on Sago Lane.
Inside a Sago Lane death house
At its height in the 1950s, Sago Lane was home to 7 businesses catering to every step of the Chinese death ritual. The bottom level shops sold coffins and funeral paraphernalia – joss sticks, paper effigies – while on the second floor, the terminally ill and dying stretched out on hard beds supported by little stools at each end.
The rooms were dormitory-style, one for men and one for women and offered little in terms of privacy or comfort. Still, it was preferable to dying alone.
Though there wasn't much in the way of medical treatment, a doctor came in every day to check on guests, and employees worked round the clock to make them as comfortable as possible. If a deceased didn't have any family present, the staff would pray for their soul and make offerings at the funeral to secure its safe passage.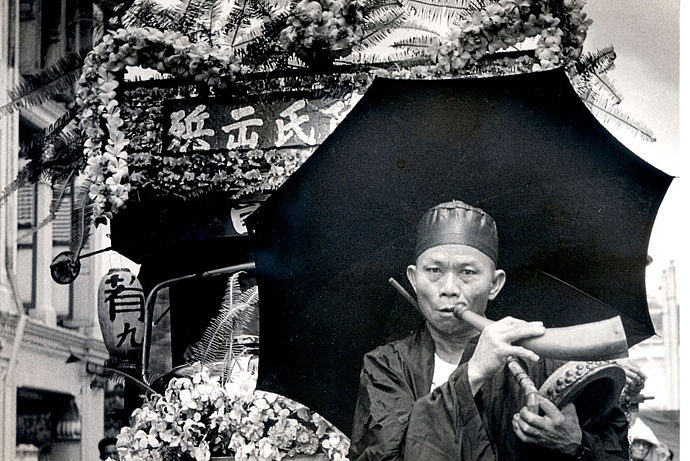 Chinese death rituals on Sago Lane
When a guest's relatives did come, however, the whole family all but moved into the place for days leading up to the funeral. They would eat, sleep and entertain guests on Sago Lane, throwing dinner parties in the street to show their loved one that they hadn't been forgotten.
The richer the family, the more elaborate the table spreads and festivities, sometimes extending well into the street with nightly music and dancing.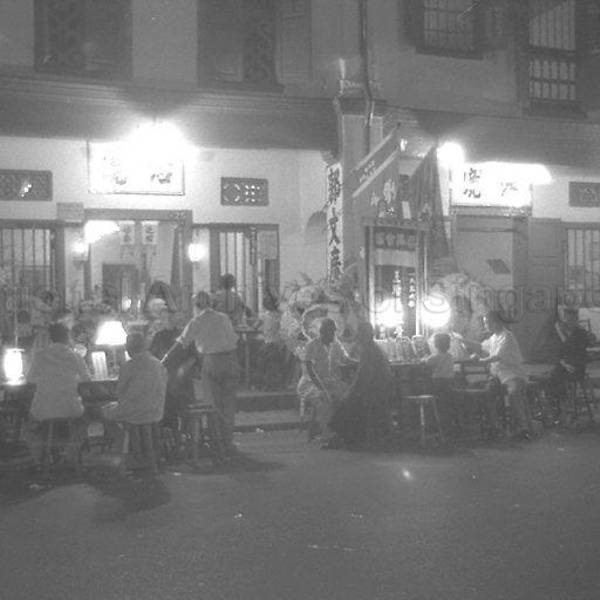 Chinese death rituals on Sago Lane culminated in a noisy and colourful funeral, where relatives, friends, staff and Taoist monks all spilled out into the street.
Most processions had a brass band and mourners, but some of the more lavish ones went all-out with flowers, deafening gongs and stilt-walkers to accompany the coffin and turn the event into a defiant celebration of life.
Related Topics