A steady stream of hopeful 20-somethings migrate to London every year to climb the career ladder.
Night-life, diversity, arts and culture, and a buzzing social life are all bullet points in the pros column of moving to London.
The cons; high prices for your morning latté and after work drinks. Not to mention the cost of living and renting, commuting and the lack of space.
"It's expensive to survive here, but I'm really enjoying the city's buzz", says Hajira, a 22-year old graduate who recently moved to the city to pursue a banking career.
But what about when the city buzz is not there anymore?
London in July 2020 has no such buzz. Being hit the hardest with covid-19 cases and corresponding lock-down measures, there are no bars, clubs, cafés or restaurants – or any cultural (and social) scene for that matter – open to give the city its vibrance.
So how do young people justify living in London when covid-19 erased the entire pros column?
Has Covid-19 been a wake-up call for many in the capital?
Lock-down simulates what life in London would be like without all the features that make London… London.
Speaking to Londoners who are either thinking of leaving, or have already left, it is rarely only one factor that has caused them to think about moving.
Instead, a combination of stressful situations are behind this decision. The lack of work-life balance and the fast-pace of life are major factors.
Although London flats are not providing comfortable home offices, as the average size of flats in new buildings in London is continuously decreasing, lock-down alone is not so much a cause of the issue as a symptom of it.
After months of staying inside, and without the 'buzz' that makes living in London worth it, covid-19 may just be the last straw for young people there.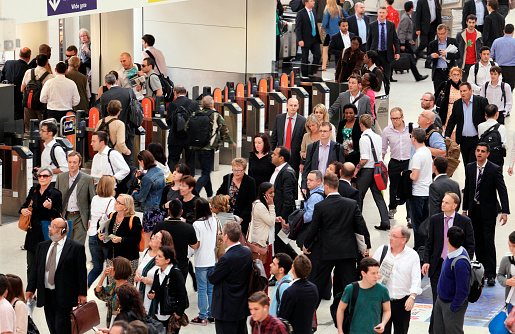 Not a new trend
Before the pandemic, statistics show that young people were leaving London at a higher rate than before.
A study by Totaljobs found that there are more people moving out than in, with a net loss of 88 workers every day, of which the most noteworthy shortfall is those between the ages of 25 and 34.
Since 2014, one million young professionals have moved out of London. After a 26% increase since 2017, 100,000 young workers left the city in 2018 alone.
Two in five workers in their 20s (43%) are predicted to leave the capital before they turn 33, which could mean another million workers leaving London in the near future
The main reasons being inability to afford housing in the capital and the overall high prices. The financial inaccessibility of London has both mental, physiological and physical consequences for health and wellbeing.
For the average Londoner, maintaining a culturally and socially rich life demands far more money than most of London's younger workforce is making on average.
26-year-old ex-Londoner Claire, who used to work as a bartender whilst trying to pursue creative opportunities, says: "Feelings of isolation are common for London; You need money to survive and time to commute, and without it you'll end up in a downward spiral of stress and anxiety about your living situation".
This is only heightened in lock-down with the lack of distractions and social/cultural benefits making the financial burden feel worse.
The net loss of young people may be indicative of a gradual phasing out of people with lower incomes, which only serves to perpetuate class differences and elitism within the capital.
So when the chances of ever affording property whilst staying financially comfortable are slim, how can success really be achieved in London? Isn't success the reason why people go to London in the first place?
Instead, young workers are moving to other big cities across the UK, such as Birmingham, Bristol and Manchester, to explore life outside the capital.
Also Northern England is seeing increases in young people searching for a better quality of life. In 2019, research shows that 13% of the people who left London moved to Sheffield, Newcastle and Leeds, as opposed to 1% in 2009.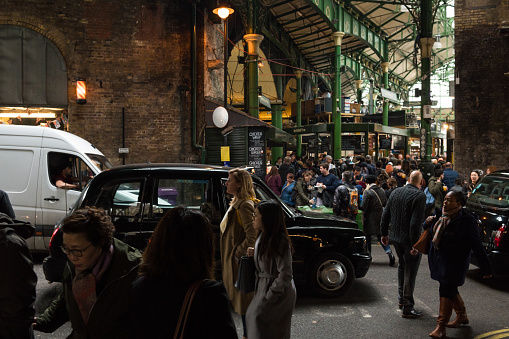 London is still attractive
It's not all bad news for London though, as young people are still attracted to the city in similar numbers as previous years.
But it's not London's isolating infrastructure that is appealing, it's the buzz again. Although it's not there right now, and won't be for some time, we can expect the city to regain its exciting vibrance when life opens back up.
Young people's attraction to big cities is so strong that it has been coined as a concept; "youthification".
London's high population density continues to be attractive because of young people's drive towards challenge, innovation and opportunity. People in their early to mid-20s need diversity and connectivity around them to expand their thinking and creativity.
Giving up comfortable living and clean air is the price people pay to live in the capital. And young people are happy to pay this price – both literally and metaphorically.
On why she moved to London, Hajira says: "There is only one of London! I feel like I can become an adult here".
And so London remains forever young, as young people continue to move in as older people move out in search of more space.
Related Topics