The Norwegian archipelago of Svalbard is already home to the Global Seed Vault, and now it is also storing 21TB of data.
Where is Svalbard?
The world's northernmost year-round settlement, located 500 miles north of Norway, Svalbard is pretty remote.
In fact, Svalbard is the furthest north you can fly on a regular scheduled flight.
Its capital Longyearbyen has just 2,400 residents, many of whom are foreigners. Anyone can live there as long as they have a job and somewhere to live.
Quirkily, it is technically illegal to die in Svalbard because there are no ways to bury people there. There is also a law that anyone venturing outside the main settlement must carry a gun due to the threat of polar bears.
The average high temperature in Svalbard is 7 degrees, although this week it recorded a staggering 21.7 degrees, showing the dangers of global warming.
The main purpose of Svalbard used to be mining, but these days it has taken on an interesting relevance as a storage space in case humanity ends up starting over.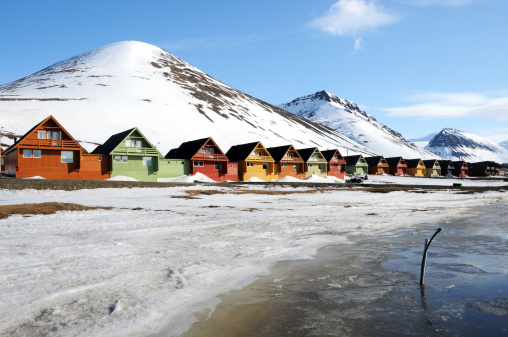 Svalbard – the ultimate storage facility
James Bond villain style, buried deep inside a mountain lies the Global Seed Vault.
It is the world's largest collection of crop diversity with 980,000 seeds from all over the planet, kept in case of a catastrophic crop failure.
And now the same is happening with data.
GitHub's full archive of all current public repositories has been stored in a decommissioned coal mine outside Longyearbyen.
The amount of data is a staggering 21TB (terabytes) on 186 reels of digital photosensitive archival film. It should be safe for 1,000 years.
GitHub states: "Our mission is to preserve open source software for future generations by storing your code in an archive built to last a thousand years."
It really is a mega equivalent of finally backing up that struggling laptop.
Related Topics