Even before the pandemic, devices were a big part of modern family life. Now our children and teenagers are stuck at home for the foreseeable future, these devices are being used even more to stay in touch with friends and loved ones, provide support for home-schooling and fill time usually spent outdoors.
Unfortunately, this means increasing numbers of youngsters are likely to be exposed to inappropriate content and potential grooming.
The National Crime Agency has predicted a rise in online sexual abuse during the pandemic so now, more than ever, it's important to speak to your children about staying safe when using the internet while putting parental controls and filtering content in place.
London-based, non-profit organisation Internet Matters provides support and tips to help children benefit safely and smartly from technology.
Screen time offers many opportunities for children to learn, develop and communicate but too much screen time can have a detrimental effect.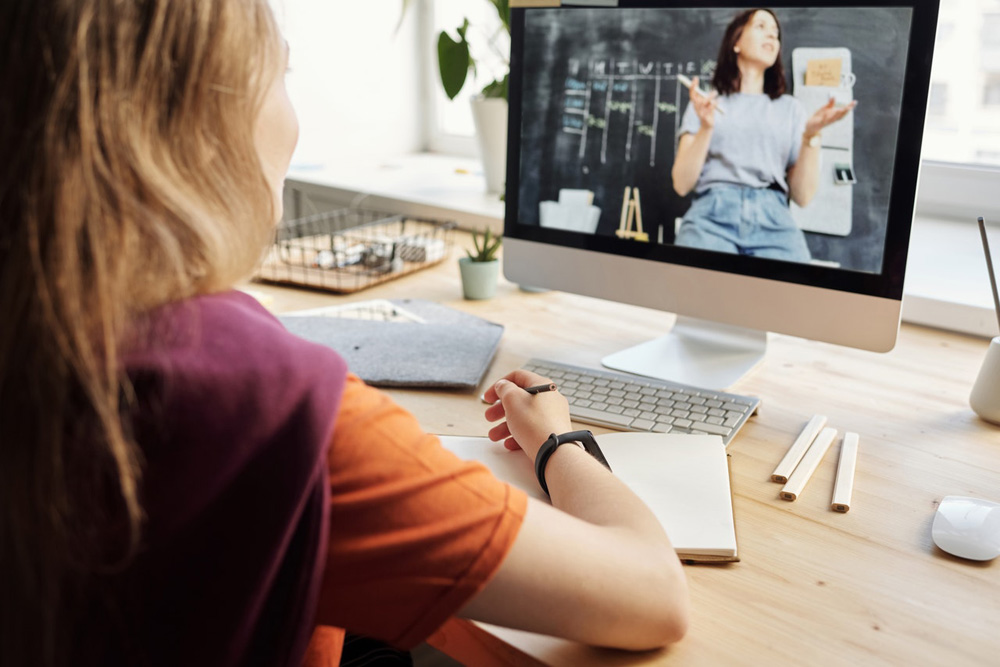 It's important to set clear boundaries when it comes to online use. Most smartphones, tablets, laptops and games consoles come with pre-installed parental controls and you can often download additional apps and software to help.
As well as screen time, content may also need to be filtered depending on your child's age. This can usually be done on the entertainment platform itself – Sky, Netflix, YouTube etc – and Internet Matters has a range of guides to help.
Meanwhile, the National Crime Agency (NCA) has launched its #OnlineSafetyAtHome campaign and is urging parents and carers to ensure they know how to stay safe on the web. The NCA offers a wealth of tips and advice on its website – www.thinkuknow.co.uk – and reminds us we know our child better than anyone.
If you feel something isn't right, you can report concerns regarding grooming and sexual abuse to the NCA.
It's also important youngsters think about what they are posting and commenting on. Time and again we see the cruellest comments on social media, often posted by young people.
Advice
The advice I give my own children is simple. If you wouldn't do it face to face, don't do it. By this, I mean would you start talking to a complete stranger in the street? No. Would you give a complete stranger personal information? No. Would you be rude or abusive to somebody in person? No.
Just because you're protected by a screen doesn't make the situation you're in any less real. Words can hurt and words are powerful. Particularly if you have older children and teenagers.
It's important to remind them things posted online could last forever and affect them greatly in later life when they apply for jobs and university places as well as their relationships, friendships and political ventures.
My own children are reminded of the age-old saying: "If you can't say anything nice, don't say anything at all."
Related Topics