Climate change is one of the most challenging threats of our time. Current projections suggest that temperatures will rise by up to 2.5ºC between 2000 and 2050, and developing countries will be most harshly hit by the side effects of global warming.
As a water scarce country, Kenya already suffers intense and less predictable rainfall as well as long-term droughts that put the population's food security and water availability at risk. Particularly hit are Kenya's Arid and Semi-Arid Lands (ASALs) in the north and eastern parts of the country, most notably in the Rift Valley province, which are vulnerable to climate change due to droughts and floods, combined with landslides.
According to the World Bank data Kenya ranks 156 out of 188 countries in per capita greenhouse gas emissions and contributes 0.13% of global emissions of which 75% are from land use, land-use change, and forestry (LULUCF) and agriculture sectors. Although this data has nothing to do with other high-emissions rate countries like China and United States, Kenyan climate vulnerability is based on several biophysical facts that make the country unprepared to combat the effects of climate change.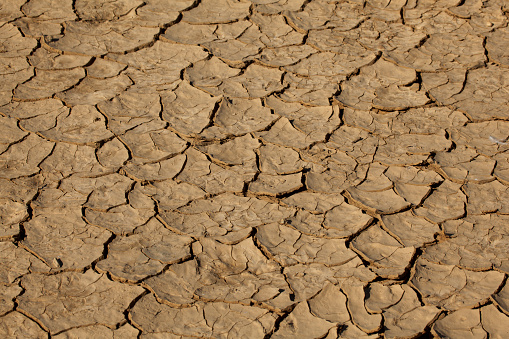 A tropical climate, hot and humid at the coast, temperate inland, and very dry in the north and northeastern parts of the country makes Kenya arid or semi-arid, indeed 80% of the country receives less than 700 mm of rainfall per year, while some areas in the northwest and east receive only 200. This highly-variable and unpredictable rainfall rate affects farmers' harvests in a ruthless way.
Intense floods and droughts have a dramatic impact on a poverty-stricken population (Kenya ranks sixth among all countries in terms of population affected by natural disasters) in terms of the economy and loss of human life. Over the past few months, East Africa has been devastated by an array of floods with Kenya enduring the brunt. Since March, almost 200 people have lost their lives to overflowing rivers and mudslides, while 40,000 have been displaced from their homes. This means that immediate action as well as complete awareness of the threat is needed.
Across the world, people are wondering how to address the issue of local farmers desperately fleeing from the most vulnerable countries to richer ones after witnessing the repeated destruction of their crops. They can no longer feed their kids and hence seek a life elsewhere.
A documentary which follows a struggling family fighting the impacts of climate change has become a case study for how a film's impact can bring about a global movement and a real change within communities. Released in 2017, Thank you for the Rain is the personal story of Kisilu Musya, a Kenyan farmer, who shot a compelling narrative of the hardship in the rapidly changing climate of his home.
Kisilu's farm, where he grows mango trees and crops like cassava, relies on increasingly unpredictable weather for irrigation. The rest of his community has been facing similar climate-induced challenges, but it was Kisilu who helped them understand the problem and explore solutions.
Mobilising his community through small group conversations and training sessions on climate-smart agriculture. Kisilu has progressively turned these local activities into a national movement across Kenya. The film has been screened in hundreds of secondary schools, at many community gatherings, and in several national government ministries.
Kisilu's voice also has reached the UN Climate Summits at both Cop21 and Cop23, as well as at TED in 2018. He spoke at the Global Forum for Food System Transformation detailing his work as a farmer fighting climate change.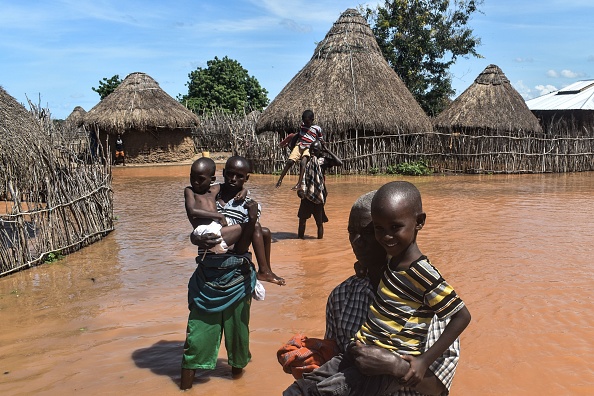 Roughly a year ago, a Chinese-consortium wanted to build Kenya's first-ever coal plant near the coastal town of Law. With a precious contribution from Kenyan environmental organisation Save Lamu, Kenyan judges revoked the environmental licence considering the potential impact of pollution on Lamu's fragile ecosystem.
Environmental campaigners said the plant could trigger breathing problems for locals and acid rain as well, as increasing Kenya's total greenhouse gas emissions by 700%. This plant stood against Kenya's commitment to battling its climate emergency, including producing two-thirds of its electricity by renewable sources and reducing its carbon footprint by a third by 2030.
"One of the challenges Africa faces is the pursuit of modernisation with large development projects as well as rapid and unplanned urbanisation that destroys rich cultural resources. Lamu is a key example of this," said Mohammed Athman, a board member of Kenyan environmental organisation Save Lamu.
A lot of effort is going into water and food security projects, but what developing countries like Kenya need to do is to give stakeholders the expertise to set up sustainable value chains, managing water resources, and renewable energy. Then there truly is hope for change.
Related Topics