After five years away from MMA, Nick Diaz is returning to the UFC with a rematch against Robbie Lawler.
Diaz' hiatus has been the subject of much discussion, and with the Stockton-native finally returning to the Octagon, let's look at why he left the UFC in the first place.
Nick Diaz vs Robbie Lawler announced for UFC 266
Nick Diaz is back.
That's right, the rematch between Nick Diaz and Robbie Lawler is set for UFC 266 on 25 September at the T-Mobile Arena in Las Vegas.
It is scheduled for the same card as featherweight champ Alexander Volkanovski's fight with Brian Ortega.
The fight will be a five-round, non-title fight. It is only the second such event in UFC history, after Nick's little bro Nate competed in the first five-round, non-title fight again Leon Edwards in June.
Diaz and Lawler fought once before, with Diaz winning a classic brawl via second-round knockout at UFC 47 in 2004.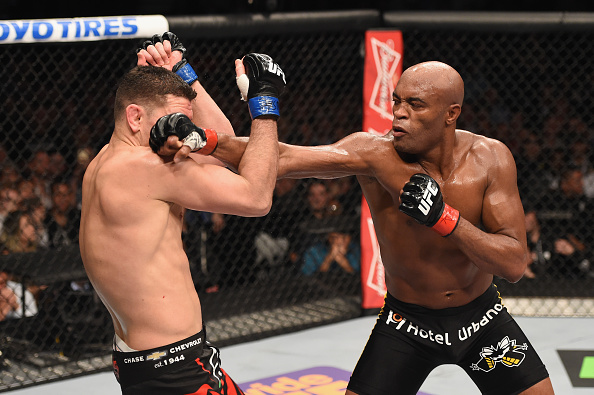 Why did Nick Diaz leave the UFC?
The Stockton-native is one of the most beloved fighters in the history of the UFC, but the elder Diaz has not fought since 2015.
Nick's last fight was against Anderson Silva, which he lost via unanimous decision. However, the loss was overturned to a no contest after Silva tested positive for two banned substances.
Diaz also fell into trouble with the Nevada State Athletic Commission over his well-documented marijuana usage. After his fight against Silva, Diaz tested positive for cannabis – the third time Diaz had failed a marijuana drug test.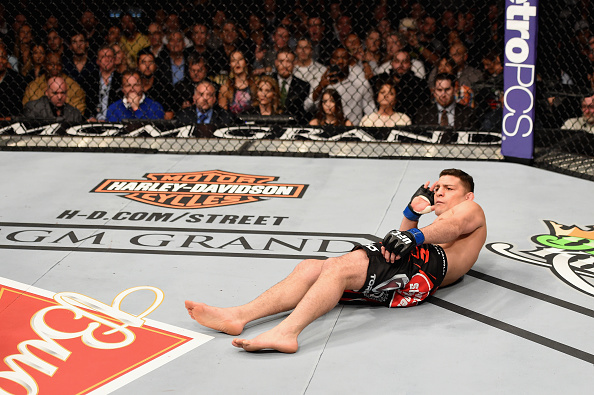 So why did he stop fighting?
Well, the NSAC suspended him for five years and Diaz was fined $165,000.
The ban was subsequently reduced to 18 months, though, and then lifted entirely in 2016.
But Diaz had already taken a back seat by then, preferring to corner Nate for his fights rather than compete himself.
Interestingly, USADA has now removed marijuana from the list of banned substances.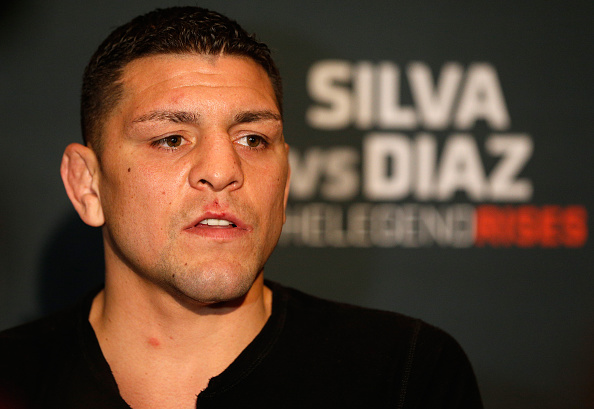 Diaz teased a return earlier last year
In 2019, Diaz sat down with ESPN and teased a comeback. He named "BMF" Jorge Masvidal as his opponent after "Street Jesus" had just beaten Nate at UFC 244.
In September 2020 he even underwent a test-weight cut, although UFC president Dana White wasn't convinced by Nick's seriousness.
"Everything that I see from Nick Diaz doesn't look like Nick Diaz wants to, or is ready to compete… This sport, even Jon Jones, as good as Jon Jones is, you have to be 100 per cent mentally, physically and emotionally ready to train, be ready for this and fight…I don't think anyone should want to see Nick Diaz fight," White told The Schmo.
Well, looks like White was wrong.
Related Topics