Fox Sport TV host Charissa Thompson's non-appearance on the network's NFL programme yesterday left many viewers surprised. It prompted questions regarding her whereabouts and welfare. But who is Charissa Thompson?
Who is Charissa Thompson?
Who is Charissa Thompson? Thompson is a 38-year-old sportscaster and has been the host of the Fox Sports Live segment on the network's Fox Sports 1 since the channel aired in August 2013.
She has worked for several sports broadcasting corporations during her career, notably Yahoo Sports, ESPN, the Big Ten Network and Fox Sports Net. Her stints at the latter two channels saw her report on college sports.
Tasks included being a sideline reporter in American Football and basketball. This experience helped her become a sideline NFL reporter in autumn 2008 for Fox, which she rejoined in 2013 after two years at ESPN.
A versatile journalist, she has also reported on a variety of other sports, including baseball, ice hockey, motor racing and soccer.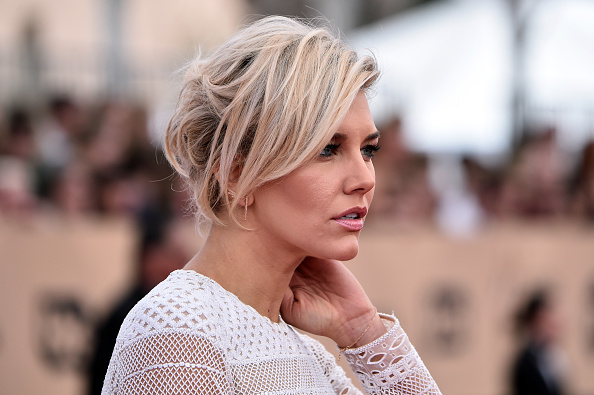 Outside sports
Thompson has also appeared in television ventures outside the sports world, including entertainment magazine show Extra.
She also co-hosted ABC series Splash, in which contestants perform dives at a swimming pool and are then judged by professionals.
Thompson rejected an offer to model wearing nothing but body-paint for Sports Illustrated's swimsuit issue.
Thompson's personal life
She hails from Seattle but lives in Malibu, California. Thompson attended the University of Santa Barbara, where she graduated with a Bachelors degree in law and society.
In an interview with Sports Illustrated, Thompson revealed she married at the age of 25. She called it a decision that was the "best and worst decision" of her life.
According to her Instagram, Thompson has been engaged to fellow television sportscaster and sports agent Kyle Thousand since January.
Related Topics