Miguel Azeez is one of the most exciting prospects in the Arsenal youth ranks and he could be closing in on a first-team opportunity.
The 17-year-old has caught the eye with his performances for the Gunners' under-18 side and has even made the step up to U-23 level.
With the season winding down, Mikel Arteta could be tempted to hand Azeez a Premier League debut, even if just a few minutes.
But what do we know about Azeez?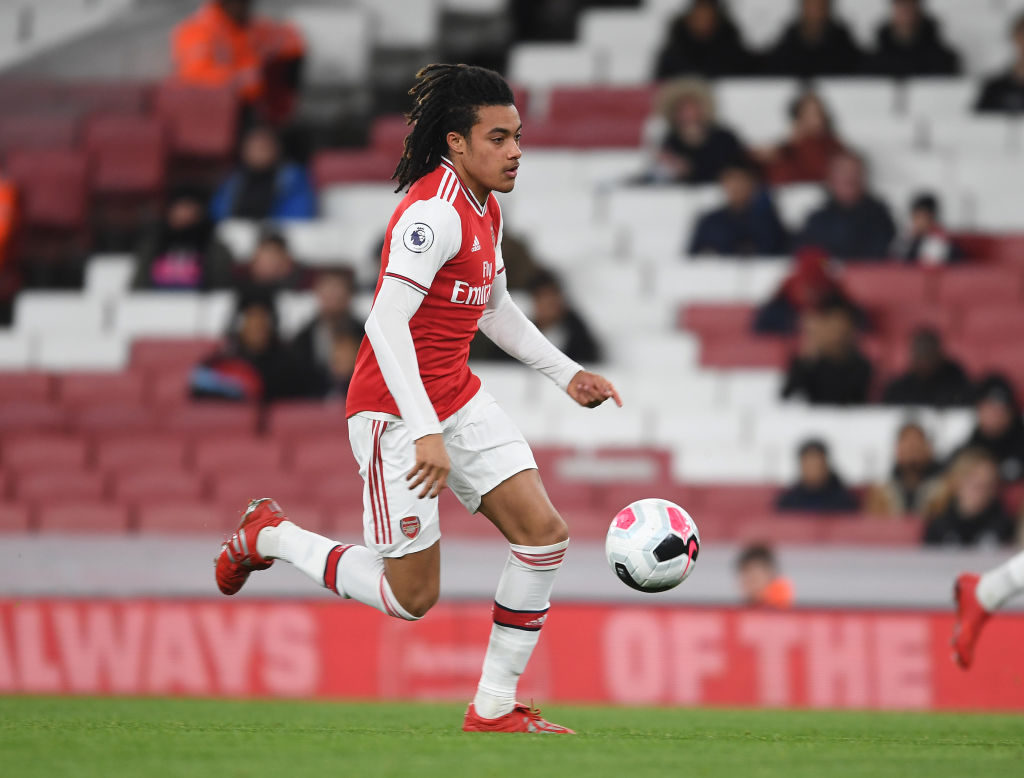 Azeez has been compared to Patrick Vieira
It has become standard practice to compare an up-and-coming player with a legend they could imitate, so Azeez being likened to Arsenal hero Patrick Vieira is to be taken with a pinch of salt.
However, a player with that kind of playing style would be more than welcome at the Emirates.
Azeez grew up at Arsenal
Azeez has been with Arsenal since the age of five.
He has always been precocious and he played for the Under-18s at the age of 15, showing an advanced level of physical maturity.
Azeez has moments of magic
Back in February, Azeez netted an epic volley in Arsenal's 4-3 FA Youth Cup win over Brighton.
Watching the highlights of Azeez in action you can see why people are getting excited about him.
Azeez has plenty of international options
As he was born in England but has a Nigerian father and a Spanish mother, Azeez will have a serious choice to make when he reaches international level.
When will Azeez get his opening?
With Matteo Guendouzi exiled from the first team for indiscipline, Miguel Azeez may find his chance comes around ahead of schedule.
And there will certainly be a weight of expectation on his young shoulders…