Philadelphia Inquirer journalist Alex Coffey asked former MLB player and manager Pete Rose whether he had anything to say to those who thought his presence on the Citizens Bank Park field might send a negative message to some women.
In August 1989, Rose accepted a permanent ban against betting on baseball. He'd taken over as manager for the Cincinnati Reds in 1984. But Coffey's question had to do with a woman's allegation she had been in an intimate relationship with Pete Rose when she was a minor, The Guardian reports. Rose's lawyer said the woman's claims were unverified and the coach has denied the allegation.
ESPN adds Rose acknowledged he did have a relationship with the woman in question but it started when she was 16, which is the age of consent in Ohio.
Who is the Philadelphia Inquirer's Alex Coffey and what did Pete Rose say to her on Sunday (August 7, 2022)?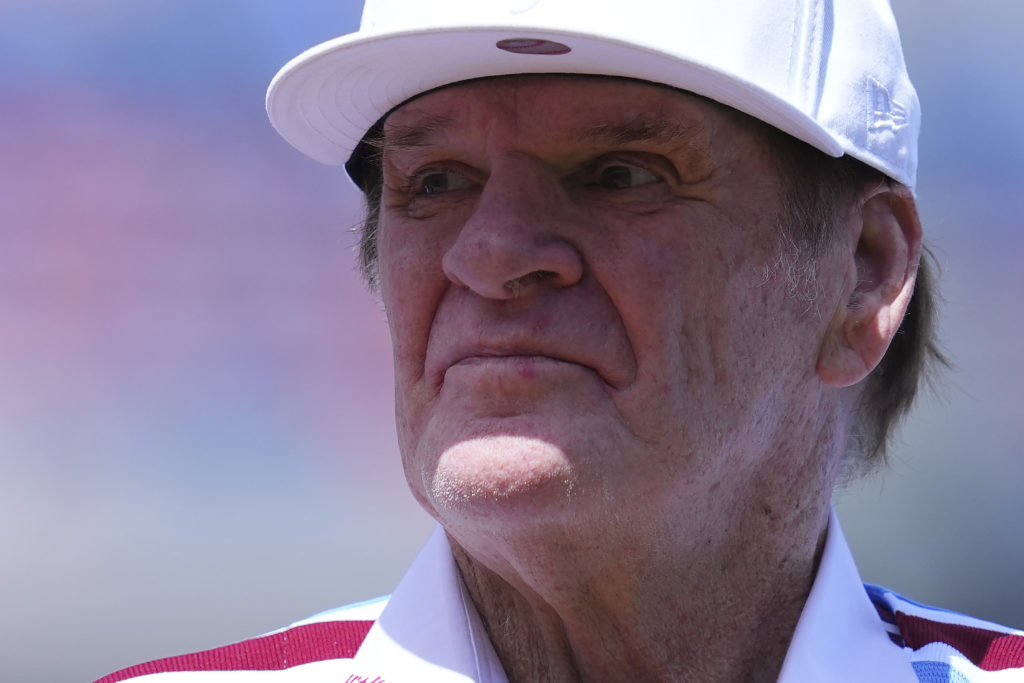 Who is Alex Coffey?
Philadelphia Inquirer journalist Alex Coffey covers the Phillies "on and off the field," according to her bio on the outlet's website.
From 2019 to 2021, she covered the Oakland Athletics and the WNBA's Seattle Storm for The Athletic. Subscription-based sports website The Athletic is a subsidiary of The New York Times Company. It provides national and local coverage across the US and in the UK.
Coffey's work has also appeared in USA Today, Noisey, SFGate, Yahoo, MLB, Philadelphia Daily News, and numerous other outlets. Find the full list on her Muck Rack profile.
Alex Coffey studied American history and Hispanic studies at The College of William & Mary in Williamsburg, Virginia. Before becoming a freelance journalist, she interned and assisted at the US Olympic Committee, DKC, the National Baseball Hall of Fame and Museum, and the Seattle Mariners.
What did Pete Rose say to Alex Coffey yesterday?
As claimed by Coffey on Twitter and reported by her in the Philadelphia Inquirer, Pete Rose returned to the Citizens Bank Park stadium on Sunday (August 7, 2022) as part of a celebration of the 1980 Phillies World Series team.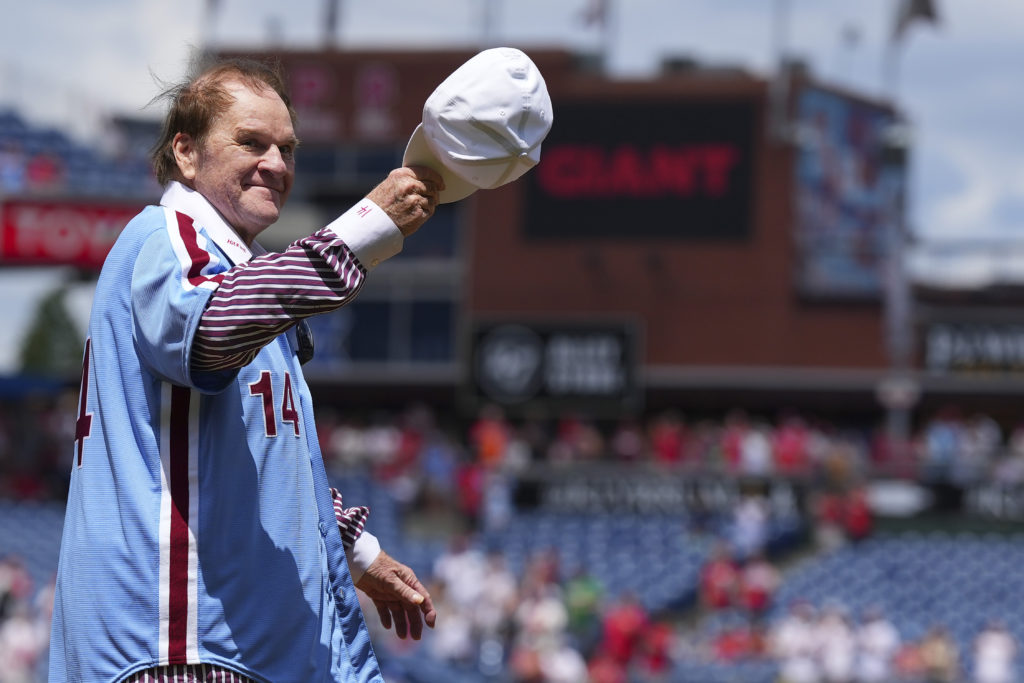 She asked him "whether his presence sends a negative message to women," following allegations dating to the 1970s.
Coffey replied he was "not here to talk about that. Sorry about that. It was 55 years ago, babe."
Several of Coffey's Twitter followers have focused on the fact Rose addressed the young female reporter as "babe." USA Today's FTW website labeled his response "inappropriate."
Baseball Spotlight, on the other hand, published a report in June 2021 on why Pete Rose deserves to be in the MLB Hall of Fame, while his supporters have defended him on Twitter.
What did he say afterwards?
"Someone," Coffey wrote on Twitter two hours later, "said [Pete Rose] had something to say to me, but he didn't seem to know he was expected to say anything."
She reports he "asked if he'd offended" her. He then said: "Will you forgive me if I sign 1,000 baseballs for you?" He also added, "Sorry."
The Associated Press reportedly asked Rose about his interaction with Coffey, to which Pete replied he was "here for my teammates" and "for the Phillies organization. And who cares what happened 50 years ago?"
See Coffey's claims on Twitter below:
For more on the specifics of the allegations made against Pete Rose in 2017, read Alex Coffey's article for the Philadelphia Inquirer here.
How have people reacted to Pete Rose's return to the field and his comments to Coffey?
Former MLB star and manager Pete Rose received a standing ovation from Phillies fans when he walked out on to the field yesterday. He also received some boos.
It was the first time he'd walked on to the field in more than three decades. He received a lifetime ban from Major League Baseball in August 1989 for transgressing betting regulations. For more on Pete Rose's 33-year banishment from MLB, read Bleacher Report's primer here.
Largely, followers of Alex Coffey's have reacted to her reports with irreverence towards the now-81-year-old Pete Rose.
One praised Coffey for asking her initial question, saying they'd "be surprised if anyone else had the guts." Another observed that, while Rose sought to dismiss something that "happened 50 years ago," he was happy to be honored for his role in the 1980 World Series, which happened 42 years ago.
The Focus has reached out to Pete Rose for comment in the interests of balance.