Florida International University linebacker Luke Knox, whose brother Dawson plays for the Buffalo Bills, has passed away at the age of 22, prompting outpourings of words of condolence to the Knox family.
It is not yet publicly available information what the cause of death was.
"Our hearts go out to Dawson and his family during this time," Buffalo head coach Sean McDermott told reporters at the Bills training camp, as reported by TMZ. "We're right there with him and supporting him and his family. Just tragic news that I woke up to this morning."
What do we know about the rest of Luke and Dawson Knox's family, including two younger adopted brothers Nate and Isaiah?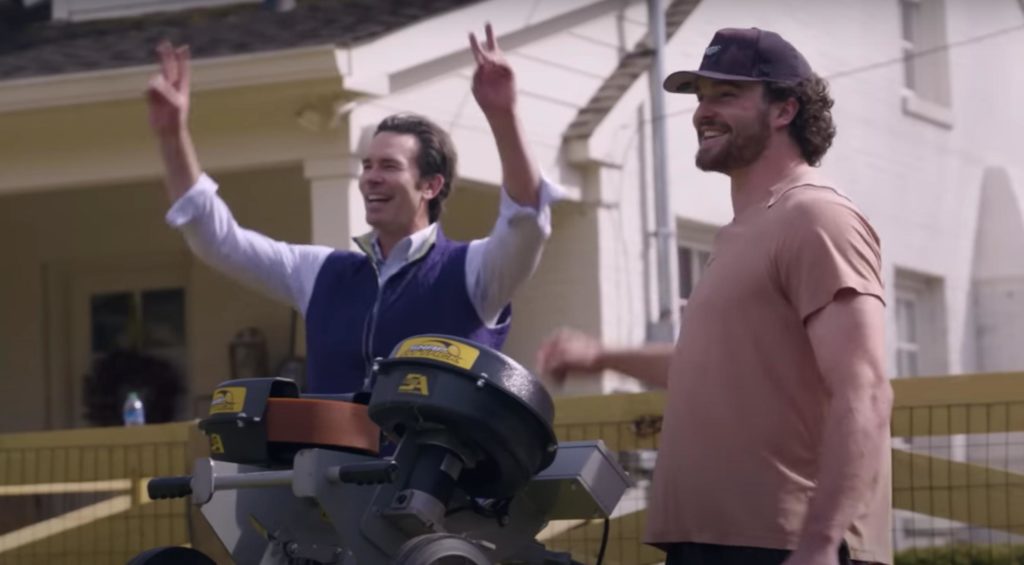 Knox family mourns death of Dawson's younger brother Luke
Luke started his college career at Ole Miss in 2018. He played as a linebacker and tight end there, and transferred to Florida International University this offseason.
FIU head coach Mike MacIntyre, who coached Luke at Ole Miss and at FIU, noted how special the Knox family is to him.
"They will continually be in my heart and my prayers during this difficult time," TMZ quotes him as saying. "On behalf of the entire FIU football family, I extend sincere condolences to Luke's family and all who love him."
Luke and Dawson were close, but a Buffalo Bills short documentary titled Dawson Knox: Family Is Everything gave fans of the brothers a glimpse into how closely the whole family operates.
Who are the other members of the Knox family?
David and Luke Knox are the sons of David and Rachel, Brentwood Academy graduates and, by all accounts, much-loved parents.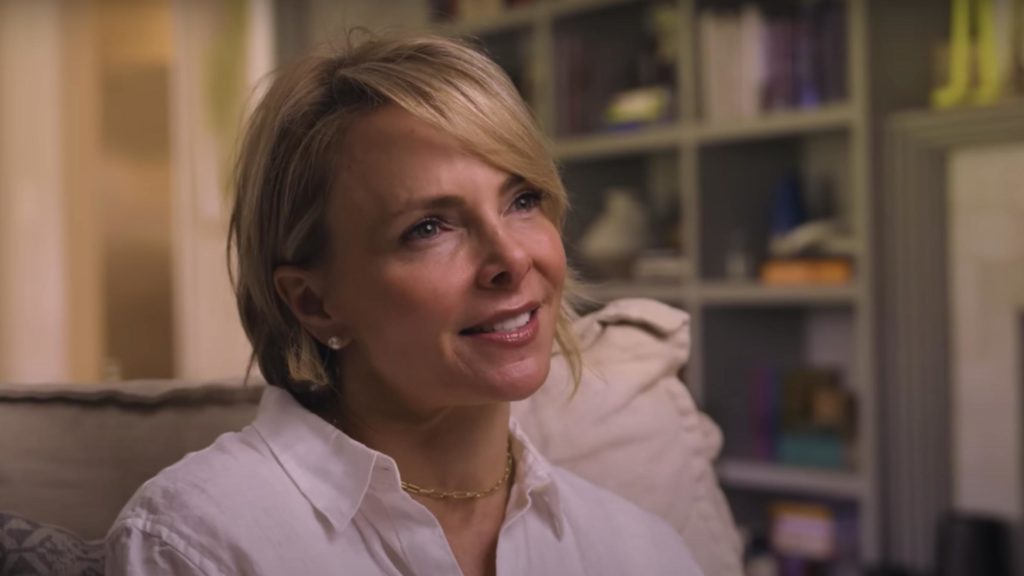 "I would say he gets his athleticism from his mom and his height from me," David told The Tennessean in April 2019 – his father Ron Knox played basketball at Vanderbilt in the 1960s. "He's got speed from his mom. She was always a sprinter. She was also a sprinter at Brentwood Academy."
The Knox family matriarch is Rachel. She was indeed a sprinter at Tennessee for one season, before transferring to Samford. She was on the track team there, too.
The elders of the Knox family are Jimmy and Karmen Clift. They're Dawson's grandparents and listed as such in the Brentwood Academy Impact annual report.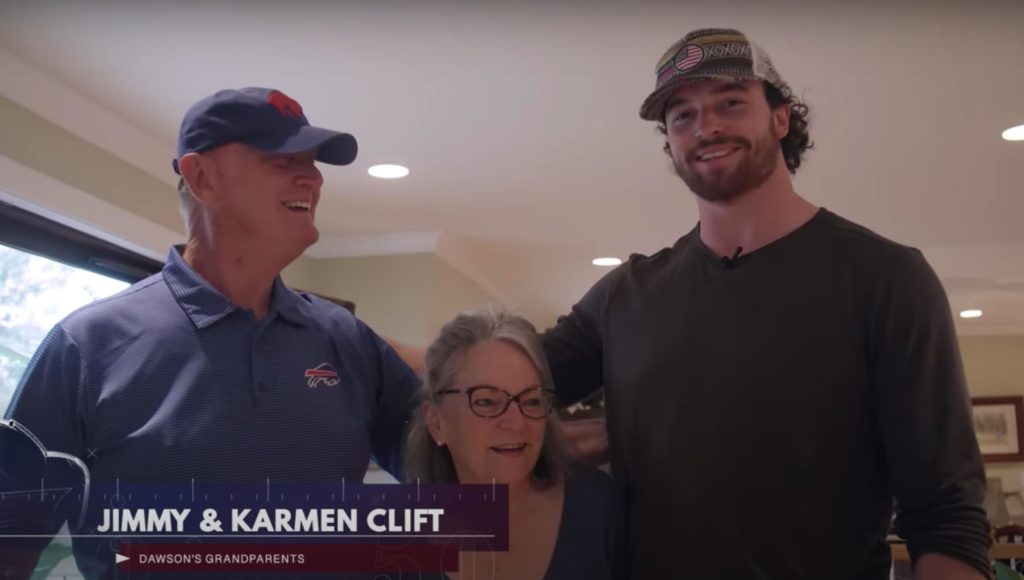 What about Dawson and Luke's younger siblings?
While Dawson and Luke may have a higher public profile than the other members of their family, they're far from the only Knoxes of their generation.
Dawson, the eldest of five siblings, is three years older than brother Luke, whose death at the young of age 22 tragically befell the Knox family this week.
Another three years below Luke is LJ, the only sister. Then there are adopted brothers Nate and Isaiah. Rachel and David Knox adopted them when Dawson was 15 years old; they're 12 and 10 respectively and were two and under a year when they joined the family.
"The natural age difference makes the role different," Dawson told Spectrum News 1 in November 2019. "I felt more like an older, maybe an uncle or something to them because I wasn't going through the same stages of life."
"I was driving around with basically a newborn baby in my car with my mom in the front seat when we're going to get groceries – I didn't feel that same role as an older as I did with Luke. It's more of a parental older brother."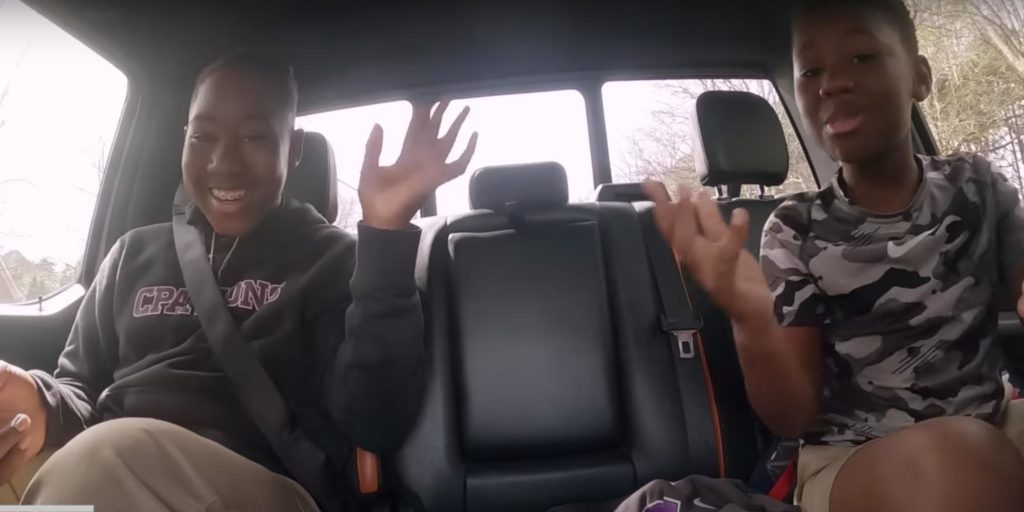 How did Dawson react when his mother and father adopted Nate and Isaiah?
Dawson talks about the adoption of his two youngest brothers in the Family Is Everything doc mentioned above, produced by Buffalo Bills and released in June this year.
"When I was 15 years old," he says, "my parents told us that they were looking into adopting, and you know, me, my brother and my sister were like, OK awesome."
"Our family's been complete ever since. We never really knew that we were missing something until we got both of them, and seeing them go literally from zero and two years old to 10 and 12 – you know, playing Madden with them, playing basketball, throwing the football around. It's my favourite part of coming home."
Watch the full video below.
Related Topics