Everything we know about Giarnni Regini-Moran's parents, ethnicity and background as the gymnast continues to impress at the 2022 Commonwealth Games.
Giarnni Regini-Moran took vault silver in the men's gymnastics at the 2022 Commonwealth Games on Tuesday (June 2).
Regini-Moran was celebrating his 24th birthday, and was spurred on by the crowd belting out a rendition of happy birthday.
Fellow Brit Jake Jarman took gold, his fourth of the Games, with a score of 14.916. Regini-Moran scored 14.633 with Australia's James Bacueti taking bronze with 14.283.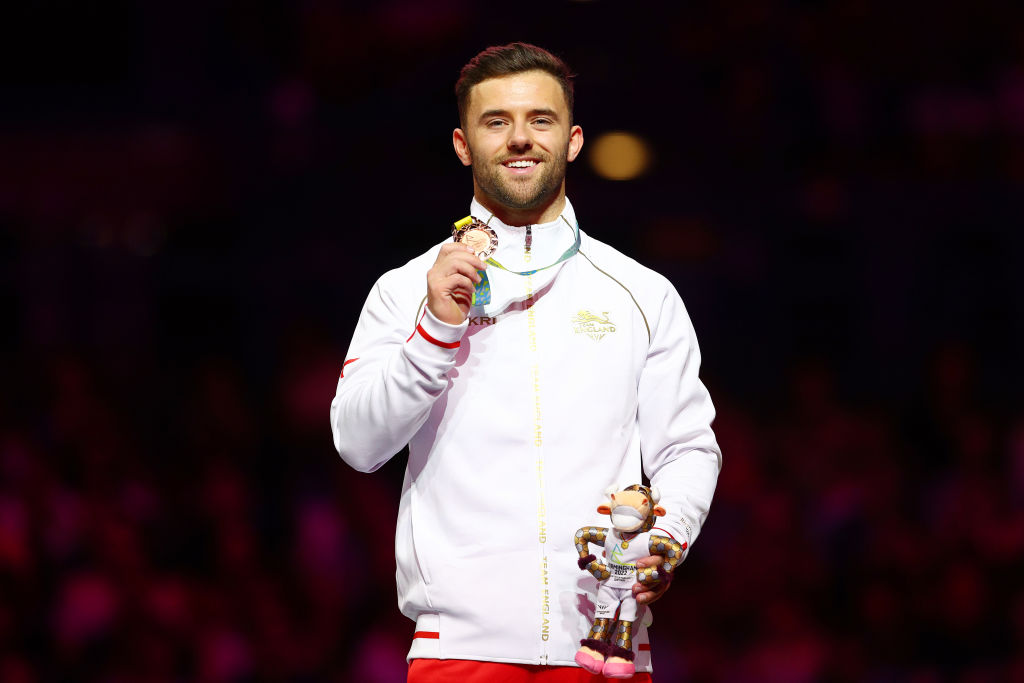 Giarnni Regini-Moran has won floor bronze and team gold
The silver medal comes after Giarnni Regini-Moran won bronze in the men's floor final and gold in the team events. Regini-Moran was part of Team GB's squad who missed out on a team medal in Tokyo, and told Kent Online how this motivated him even more.
He said: "Coming fourth in Tokyo and missing out on medals fires you up, you want to be on that podium.
"This year I was so motivated, I knew I had more to give and I wasn't close to my full potential.
"The team spirit we have is incredible, we work so hard together, we've trained for months and years for this.
"We bounce off each and we create our own team spirit and you are seeing the benefit of that. We work hard and we share pride in each other's results."
Giarnni Regini-Moran's parents and upbringing
The gymnast was born on 2 August 1998 in Great Yarmouth, Great Britain. Giarnni Regini-Moran's parents are father Glenn Moran and mother Kerri Regini. Giarnni's father is of Irish descent and his mother is of Italian descent.
They reportedly worked at the Europa Centre in Crayford where Giarnni trained with coach Pete Etherington.
He participated in his first gymnastics session at the age three, and began competing in the sport in 2004.
In September 2012, Giarnni's family moved to Kent to pursue his and his brothers' talent in gymnastics. His brother Emilio has also been in the GB gymnastics squad.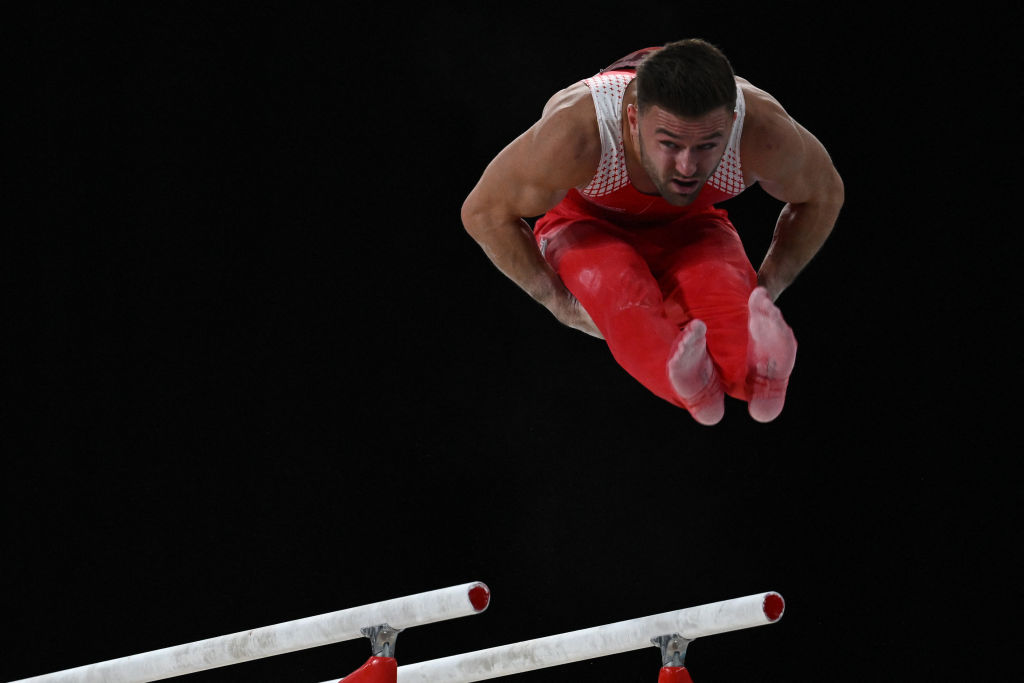 His reasons for taking up the sport
Per the International Gymnastics Federation, Giarnni started gymnastics because "I was just running round like crazy at home."
He added: "I remember jumping on the rings when I first tried a session and I was swinging and pulled my legs up and flipped over. I remember telling everyone how awesome it was. One of the coaches said to my mother I should try out for their recreational class and, as I was advanced, I made it into that group and it all went from there.
"It wasn't just the sport I loved, it was the way I felt when I was doing it. Being upside down and not knowing where you are was an adrenaline rush even at that age. Before I knew it, I was training six days a week."
What have you made of Giarnni's performances at the Games so far? Let us know in the comments below!
Related Topics