Vancouver Canucks enforcer Gino Odjick has passed away at the age of 52 after battling a rare terminal illness for years.
Wayne "Gino" Odjick was an NHL fan favorite, playing 12 seasons for the likes of the Canucks, New York Islanders, Montreal Canadiens, and Philadelphia Flyers. He passed away on Sunday, January 15 with the news being confirmed by his sister, Dina Odjick.
"Our hearts are broken. My brother Gino Odjick has left us for the spirit world," Dina wrote in a statement released to Facebook.
So, what was the illness that Odjick fought during the last years of his life? Let's revisit what happened to the former ice hockey star.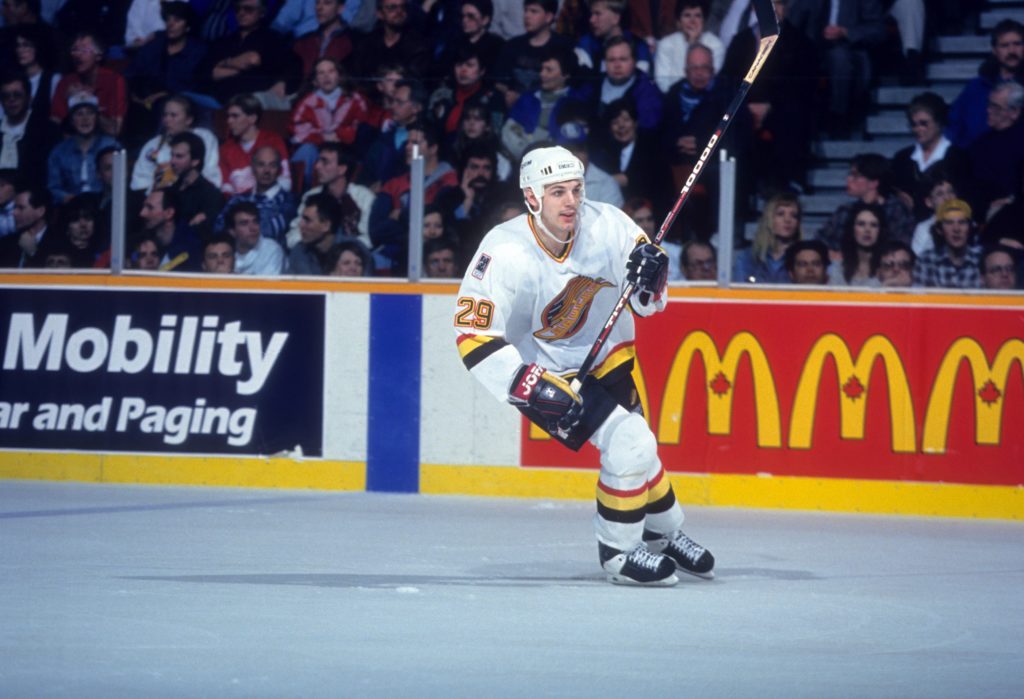 Gino Odjick reveals he was battling a rare illness almost a decade ago
In April 2014, Gino Odjick was diagnosed with a rare illness called immunoglobulin light chain amyloidosis (commonly referred to as AL amyloidosis). Everyday Health, a digital media company based in the United States, reveal that around 4,000 people are diagnosed with AL amyloidosis each year. They are typically diagnosed between the ages of 50 and 65. American hockey star Gino Odjick was diagnosed at a younger age, when he was 43 years old.
AL amyloidosis is a rare disorder which involves a build up of amyloid proteins – produced in bone marrow cells – in your organs. The sticky amyloid proteins deposit into tissues and organs, causing damage. The rare illness manifests in different ways per patient. This is as it does not damage one particular organ, although it often affects the heart, kidney, liver, spleen, or gastrointestinal tract.
If left untreated, AL amyloidosis can be fatal due to organ failure.
Gino thought he had just months to live after amyloidosis diagnosis
Two months after his AL amyloidosis diagnosis, Gino Odjick penned an open letter to fans, explaining that he might've had just weeks or months to live. It was published via the Canucks.
"I was diagnosed with a rare terminal disease called AL amyloidosis. It's causing abnormal protein to be produced and deposits are being formed on my heart. It's hardening my heart and my doctors aren't sure how long I have to live. Initially they thought years, but now they think it could be a lot less. I could be down to months or even weeks," Odjick wrote in the letter.
"I also want you to know that my spirit is strong even if my body isn't. I'm going to use all of my time to be with my kids and everyone I love," Odjick continued. He had been in hospital since the test results came back positive for amyloidosis.
Gino Odjick's rare illness returned after years in remission
Despite what doctors initially believed, Gino Odjick overcame his rare illness with treatment, having six years free from the disease. While there is no cure for the terminal illness, patients can go into remission for a period after drug therapy, famed Los Angeles hospital Cedars-Sinai explains.
But in 2020, Odjick's amyloidosis returned.
"Honestly, I was hoping it would not come back for twenty years or more," Odjick said in a statement. "Fortunately, in the eyes of the doctors, we caught the prognosis and symptoms at the early stages of the disease." This gave Gino Odjick hope that he could once again push his amyloidosis back into remission.
Hockey fans pay tribute to late NHL star Gino Odjick
On Sunday, January 15, Gino Odjick died, nine years after being diagnosed with a terminal illness. As news of his death broke, NHL fans have paid homage to the left winger on social media.
"Algonquin icon & NHL legend Gino Odjick has passed away. An absolute hero in Indigenous communities and hockey circles alike," one tweeted in tribute.
Another fan described Odjick as a "warrior until the end."
Our thoughts are with Gino Odjick's family and friends in light of this difficult news.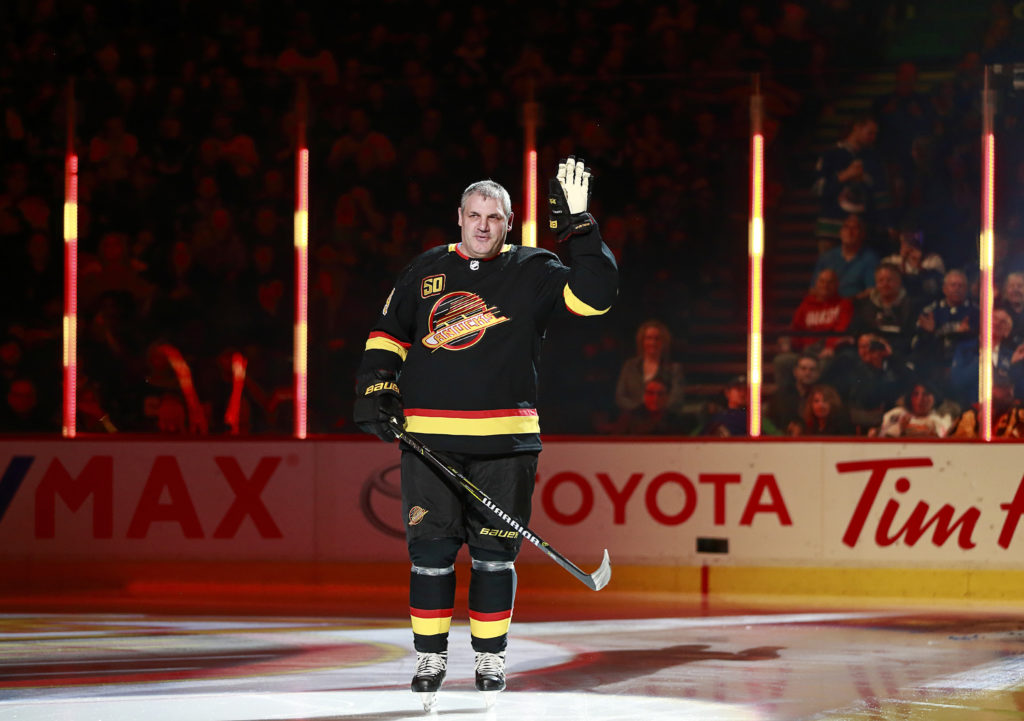 Related Topics