We take a look at Malaika Mihambo's parents ethnicity after the long-jumper claimed gold at the World Athletics Championships.
Malaika Mihambo has won her second successive World Championship gold after beating the competition at Hayward Field in Eugene on Sunday (July 24).
The long-jumper started the contest with two fouls too but got into her stride with a 6.98 third round jump before extended her lead to 7.12m in the last round.
Ese Brume of Nigeria jumped 7.02m to earn the silver medal, while Brazil's Leticia Oro Melo leaped a personal-best of 6.89m to take the bronze.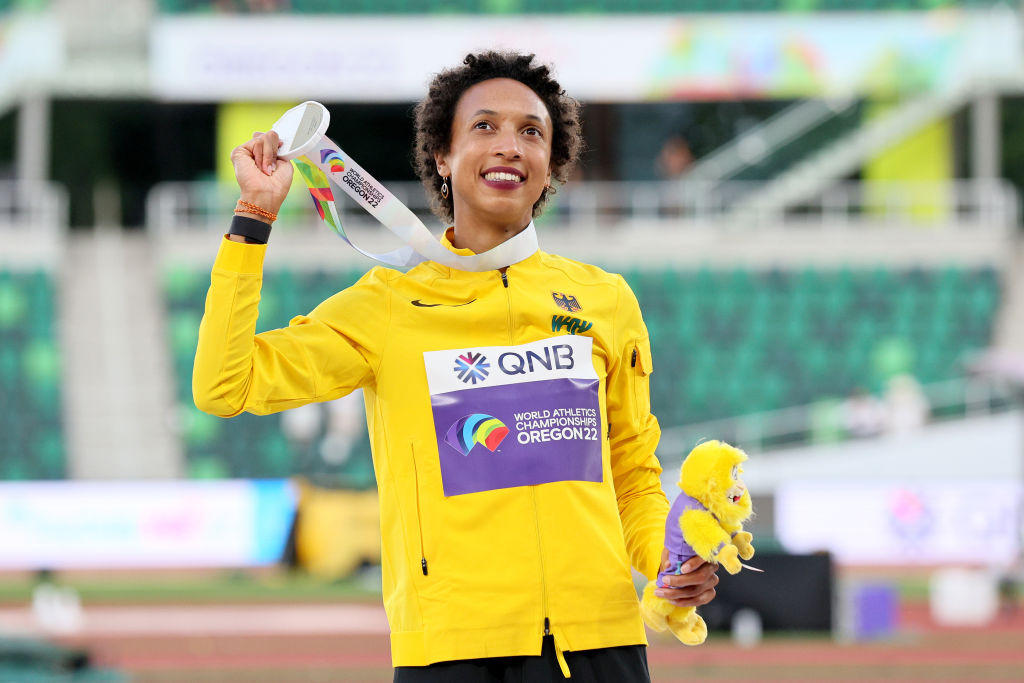 Mihambo on overcoming initial struggles
"Two fault attempts at the beginning, but this time, it was different," Mihambo said (via Reuters). "I am having some technical issues. Just making the last two steps too long and then did faults.
"But I knew that I can do it that I can make a valid third attempt. That is what I did and after that, there was no pressure. I am ready for such situations and I know that I can do better and just had to push myself."
What is Malaika Mihambo's parents ethnicity?
The long-jumper represents Germany at international level having been born in the city of Heidelberg, Baden-Württemberg on 3 February 1994.
The names of Malaika Mihambo's parents are not known, but we know that Malaika's mother is German. Mihambo's father is Tanzanian, and could have represented that country.
However, because she was born and raised in Germany she elected to represent Germany in international competition.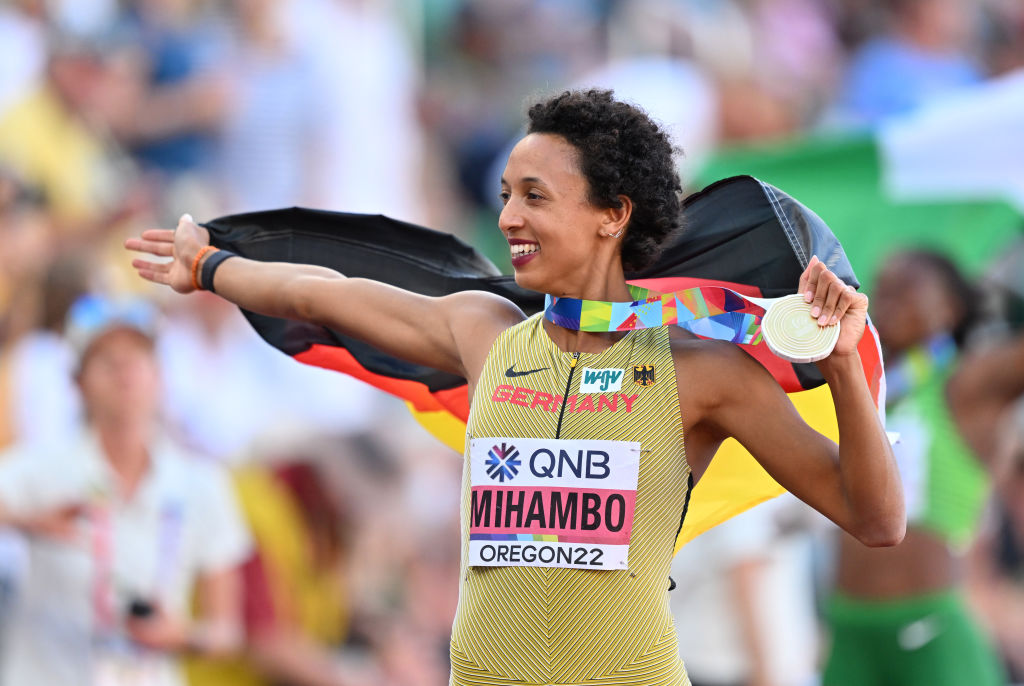 Her career so far
Mihambo won European under-20 and under-23 titles in 2013 and 2015, and took European senior gold in 2018. She then won the IAAF Diamond League in 2019 and became world champion.
In 2021, the 28-year-old won the gold medal at the Tokyo Olympics. Shew jumped 7.0m, beating Brittney Reese and Ese Brume.
Her personal best in the long jump is 7.30m which she achieved in Doha in 2019.
What did you make of Malaika's gold medal jump? Let us know in the comments below!