West Ham forward Michail Antonio has hailed three Tottenham players, in a conversation with ITV Football.
Antonio was part of the Hammers side which drew 3-3 with Spurs earlier this month, although he was substituted by the time the comeback began.
The Englishman has praised the deadly partnership between Harry Kane and Son Heung-min.
The pair have been on fire this season and he also revealed his admiration for Lucas, who has three goals across all competitions in 2020/21.
"Going forward they are unbelievable," Antonio said of Tottenham.
"Harry Kane and Son's partnership, it's just ridiculous. They just have that chemistry and it's coming off for them perfectly.
"They have even got Moura. He is decent. I rate Moura aswell. So, going forward, they are quality. Obviously, they have to keep Harry Kane fit. They are going to have an exciting season those two."
Moura hasn't been getting as much attention this season, with many expecting him to be replaced in the first team by Gareth Bale once the Welshman is fully fit.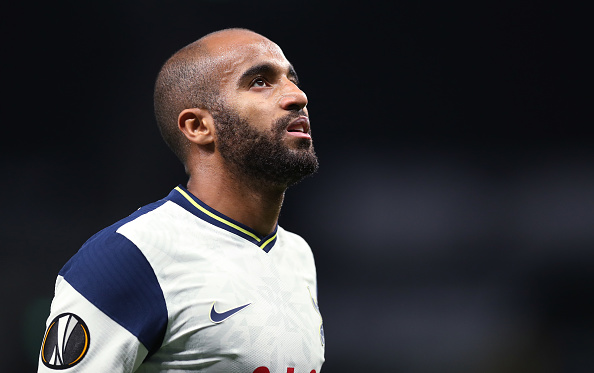 It's clear Antonio is a fan, and the Brazilian will prove to be a handy option, even when Bale is back up to speed.
The Europa League may prove to be important for Lucas in terms of getting regular games and he already has two strikes in the competition this term.
It's rare to hear a player be so effusive in his praise of a rival player as Antonio is here, but he is one of the most genuine and open operators in the top flight.
He obviously isn't worried about praising players from his club's bitter rivals, and in the case of Kane and Son, it's hard not to be blown away by their start to the season.
Related Topics