Tyrick Mitchell will be on the bench as Crystal Palace visit Leicester, but the talented 20-year-old's chance to shine must be approaching.
The left-back joined Palace from Brentford back in 2016 and has steadily been working his way towards a Premier League debut.
Fans were in raptures when a video emerged of Mitchell pulling off an excellent last-ditch tackle in a pre-season friendly against FC Luzern last July.
But Mitchell has had to show patience, waiting for a chance to fill in for Patrick van Aanholt, who has made few mistakes.
Mitchell reportedly on Spurs' radar
Roy Hodgson may want to give Tyrick Mitchell a chance sooner rather than later, especially if reports of interest from Spurs are to be believed.
According to The Athletic, the young talent, who had a trial with Spurs previously, has come to the attention of Jose Mourinho.
Mitchell seems to be in form in training and pulled off a tasty lob in this video from the club.
He's being compared to Aaron Wan-Bissaka
Somewhat inevitably, Mitchell has won comparisons to Palace's Player of the Year for 2018-19, Aaron Wan-Bissaka, who left for Manchester United for £45 million.
While it may be early days to put those kind of expectations on a player, there are clear comparisons in their playing style.
Debut is a matter of time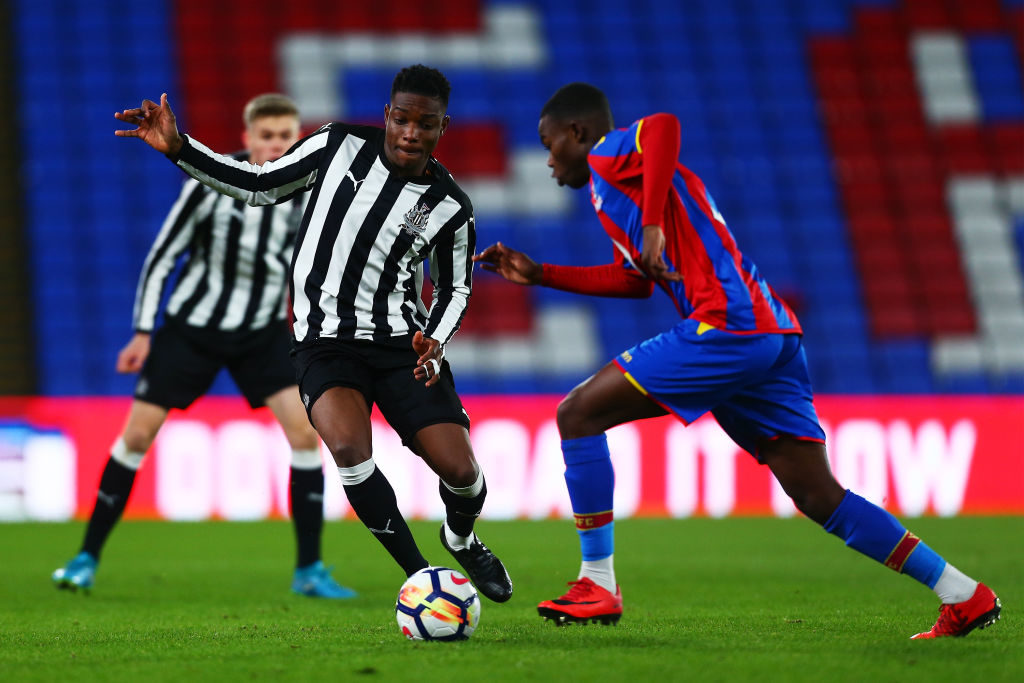 It is widely accepted that Mitchell's Premier League debut will almost certainly come before the end of the season.
And with Van Aanholt being linked with a move away and reportedly wanted by clubs such as PSV Eindhoven, according to the likes of the Standard, it may be the right time to see what Mitchell can do.
Like many clubs, Palace have been hit hard by covid-19 and cashing in on Van Aanholt and having a ready-made replacement in the ranks could be just what is needed.