Tunisia's Ahmed Hafnaoui pulled off a surprise upset in the men's 400 meter freestyle at this year's Olympic Games, claiming gold.
The 18-year-old swimming star went into the race with the slowest qualifying time of the eight swimmers, but that didn't stop Ahmed from pulling out all the stops in this year's final.
Ahmed Hafnaoui took gold on Sunday, 25 July 2021 in a time of 3:43.36.
His success has led to questions about Tunisia's history in the Summer Games. Let's take a look at their performance track record in the 61 years they've been competing.
SUPERSTAR: Olympic athlete Brandie Wilkerson's dad was in the NBA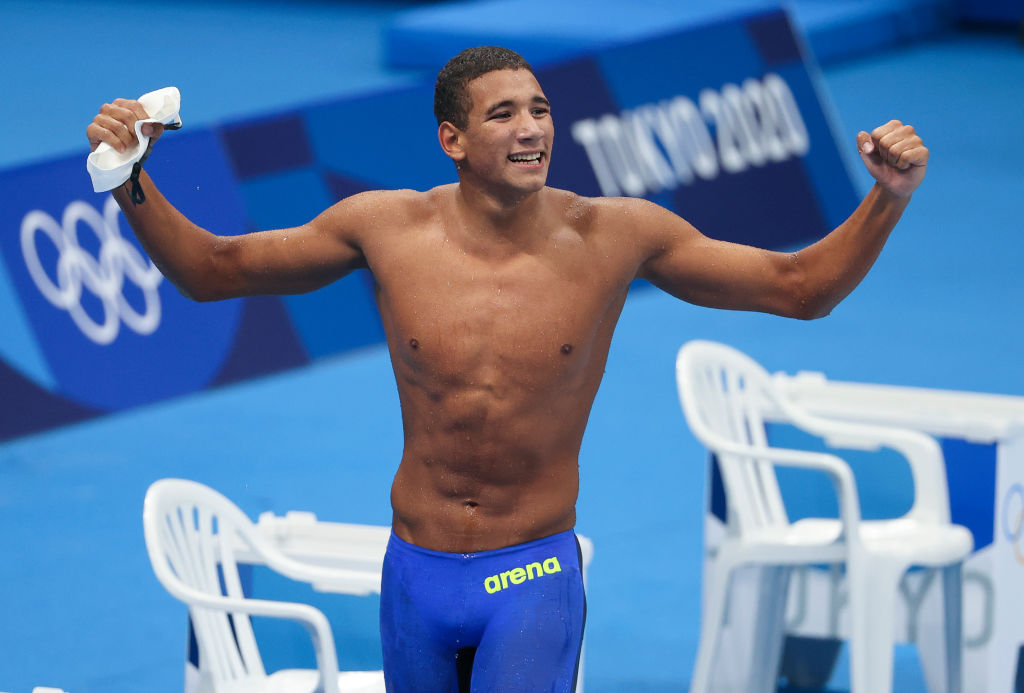 Tunisia and the Olympics: A history
Tunisia first competed at the Olympic Games in 1960, four years after they achieved independence from France.
The North African country has competed in every Summer Games since, besides 1980, when Tunisia participated in the boycott. The 1980 Summer Olympics boycott was led by the United States to protest against the Soviet Union's invasion of Afghanistan. The Soviet Union held the Summer Games that very year. They returned the favour four years on, when the Olympics were held in Los Angeles, boycotting the Games with their Soviet allies.
Tunisia has never competed in a Winter Olympic Games.
How many gold medals does Tunisia have?
With Ahmed Hafnaoui's recent win at the men's 400m freestyle swimming event, Tunisia now have five gold medals from the Olympic Games.
Three gold medals have been for swimming and two have been for athletics.
Tunisia won its first gold medal in Mexico City at the 1968 Olympic Games. They wouldn't win gold again until Beijing 2008. Four years later and Tunisia won two gold medals in London.
READ NEXT: Matt Anderson's wife cheers on Team USA star in Tokyo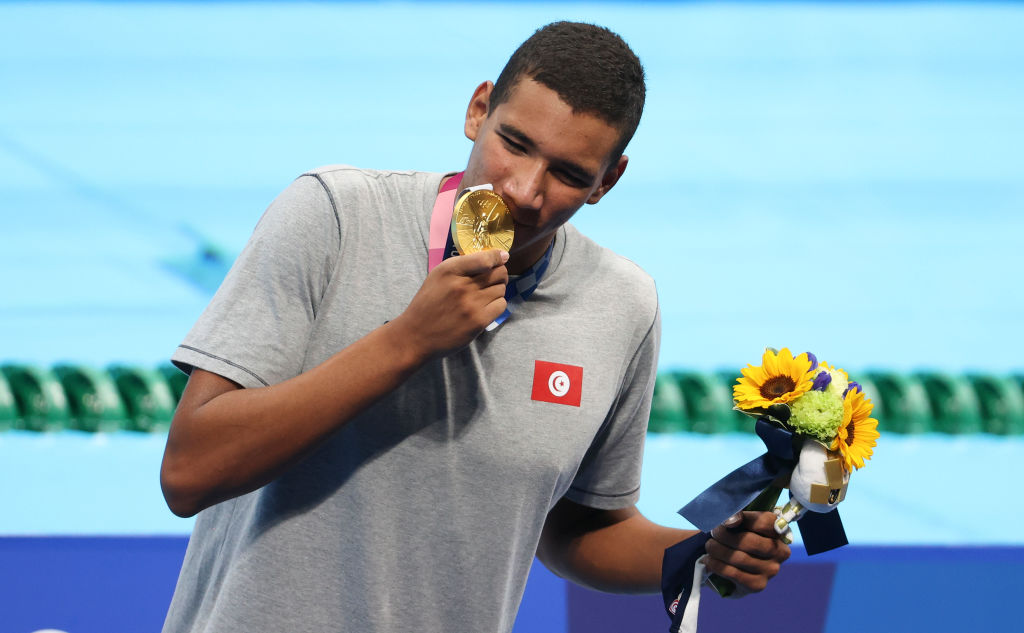 What about other Olympic medals?
Tunisia has won fifteen medals at the Olympic Games in the 61 years they have been participating.
Besides the five gold medals, Tunisia has won three silver and seven bronze. Tunisian athletes have won medals in taekwondo, boxing, wrestling and fencing.
This Games, M.K. Jendoubi placed second, earning himself a silver medal in the men's 58kg taekwondo finals.