Troy Deeney has expressed his surprise to Talksport that Dele Alli continues to be frozen out after the midfielder didn't make the Tottenham squad for their match against Burnley on Monday night.
The 37-cap international scored 22 goals in 50 appearances in 2016/17, but despite his clear talent Alli's influence has waned of late for club and country, with England dropping him for their October internationals.
Jose Mourinho hauled him off at half-time in the league opener against Everton, he has only managed 66 minutes in Spurs' first six Premier League games and will not make the bench for the fifth time this campaign.
And Watford captain Deeney, 32, believes it will take a lot of graft for Alli to return to Mourinho's good books.
Troy Deeney: Dele Alli 'has a future'
He said: "It surprises me he's been left out. But then some things which happen, when a player is linked to leave there's a reason why.
"I do believe Dele Alli has a future and everyone would also say he's done well over the years. He's probably done better than anticipated and set high standards, so he's having to get back to the player he was.
"But certainly he adds to Tottenham, even if he's on their bench he adds to them. So it's a case of Jose throwing down the gauntlet and saying: 'Do you want to work for it? Show me what you've got'.
"He's going to have uncomfortable conversations, he's going to have to ask the manager what's required on a daily basis."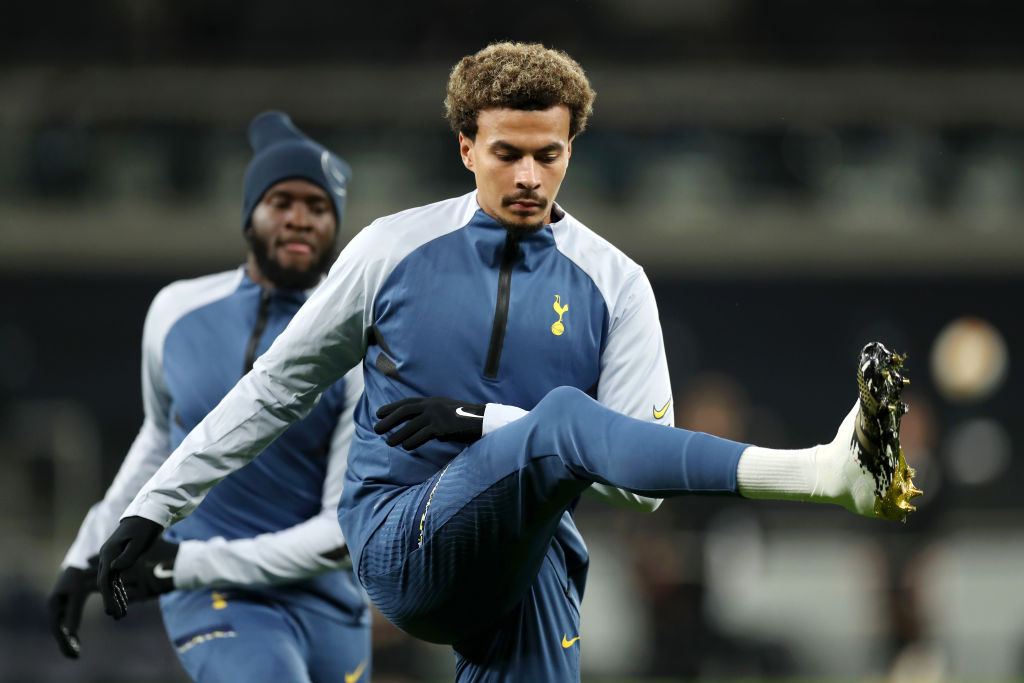 Mourinho insists performances are in Dele Alli's hands
Mourinho told the Sun: "I am not tired of Dele because he is a great kid, but I am tired of questions on Dele.
"I always feel 99% of the responsibility is the player. I have 1%. Me and my staff and the people that work, everybody has 1%."
Clearly, Alli has work to do himself to convince the Spurs management he's worthy of a return; Tottenham and England fans will hope the 24-year-old delivers on his obvious potential.
Opinion: Manchester United can restore the Dele Alli of old
'He's a maestro': Laurent Koscielny defends Arsenal pariah Mesut Ozil
Peter Walton on Azpilicueta penalty incident against Manchester United
'You never know': Man City's Riyad Mahrez refuses to rule out PSG move
How might Vardy's career have been different if he joined Arsenal in 2016?
Related Topics