Teenage sensation Emma Raducanu has become the first qualifier in history to win a Grand Slam tournament after winning the US Open. Before the tournament began, the new British number one parted ways with her tennis coach. Emma Raducanu's coach at the 2021 US Open has been Andrew Richardson – here's more on their relationship.
Raducanu parted ways with her previous coach after Wimbledon
After reaching the Round of 16 at this year's Wimbledon, Emma Raducanu parted ways with coach Nigel Sears.
Nigel Sears is GB tennis legend Andy Murray's father-in-law, and Kim Sears' father.
Sears is one of the most experienced coaches on the women's tour, having worked with the likes of Ana Ivanovic, Daniela Hantuchova and Anett Kontavei.
He worked with Emma full-time on a trial basis having been a consultant since she was 15.
She was also coached by Matt James from Flintshire, England, during the competition.
James worked with Raducanu for two years before taking up a role at Lawn Tennis Association's National Tennis Centre.
Emma Raducanu's coach for the US Open
Raducanu's decision to part ways with Sears came as a surprise.
She replaced him with former coach Andrew Richardson, whom she has worked with before.
47-year-old Richardson has done little coaching at main tour level, but worked with Raducanu at Bromley Tennis Centre for two years from the age of 11.
Andrew Richardson is a former British Davis Cup player. He is on a short-term deal coaching Emma.
The Daily Mail reports that long term decisions will be made after the US Open. Emma's father Ian will have a key say in the matter.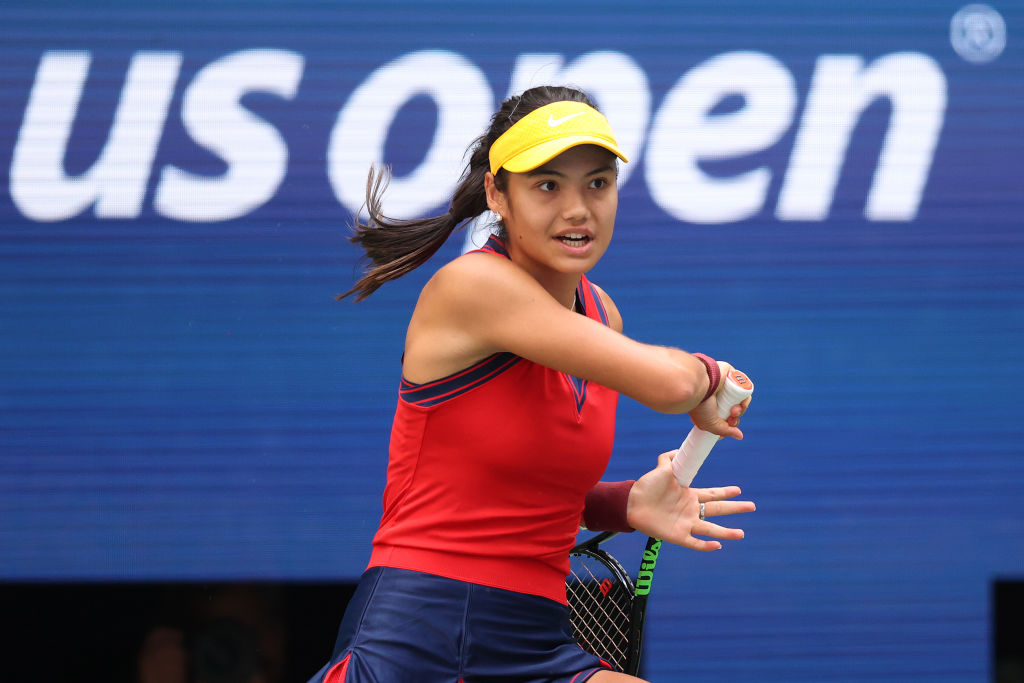 Emma seems content with coach Andrew Richardson
Emma was a sensation at the 2021 US Open, coming through qualification to take the tournament without dropping a set.
Andrew's methods are clearly working, and for now Emma is happy to be working with him.
During a recent press conference she said: "Andrew is a very good coach. He is extremely experienced, having played himself. He knows the ins of the game and what it takes to perform as a player from a player's perspective.
"He's very good at instilling the fundamentals into my game and just making me realize like doing the basics to a really good level is going to take you a long way.
"And he's also a very, like, calming character. So sometimes, if I'm getting intense or, like, too fired up or expect too much from myself, he's very, very good at just, you know, relaxing me and, like, reassuring me.
"I'm really glad to be working with him."
After her sensational victory, surely this partnership will continue for some time to come.
Related Topics