Fans wanted to know what happened to Jack Sock and why he retired at the US Open yesterday (30 August) despite leading in his first round match.
The last Grand Slam event of the season is here with the world's best tennis players descending on New York for the prestigious US Open.
Talk heading into the tournament has been about Novak Djokovic, who is unable to play due to his vaccination status, and Serena Williams, who is playing her last US Open.
Nevertheless, there are still a ton of great players on show, from Rafael Nadal in the men's draw to Iga Świątek in the women's. The US also has a bunch of home favorites taking part, including Jack Sock, who retired from his first round match in unfortunate circumstances.
What happened to Jack Sock?
American Jack Sock was taking on No. 14 seed Diego Schwartzman in the first round at the 2022 US Open. Sock is a former junior US Open champion and has reached the fourth round of the US Open back in 2016.
Sock was dominating in the physical first round match against Schwartzman yesterday. He was hitting big shots and out-hitting his opponent while showing the kind of athleticism that has seen him reach world no.8 in the past.
After two hours on court, Sock was up two sets to love (6-3, 7-5), and was looking well on track to advance to the second round.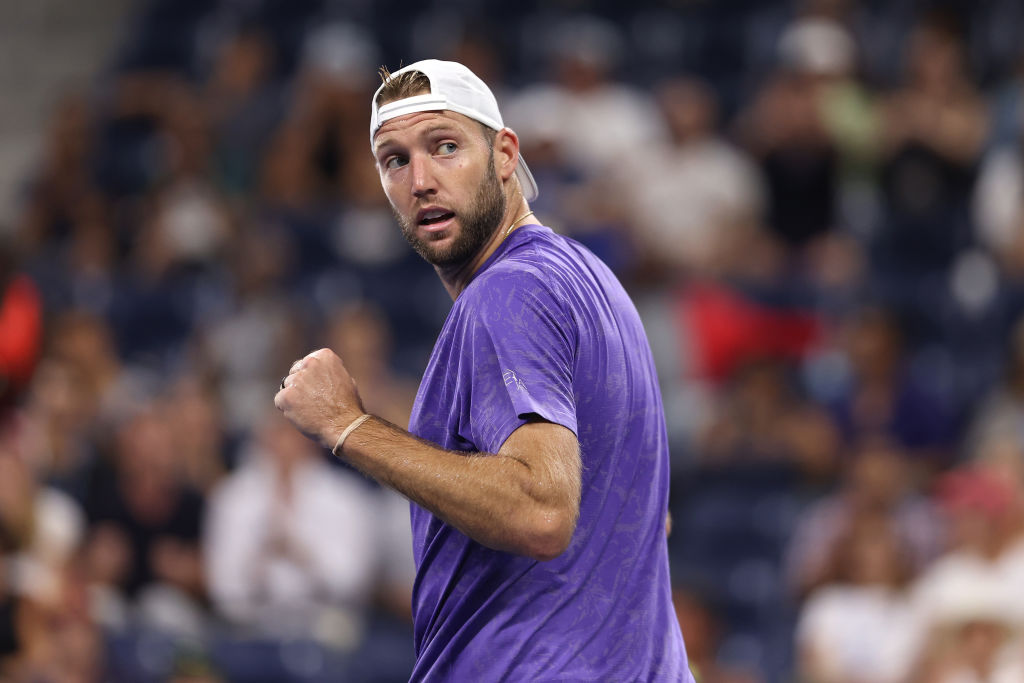 So why did he retire?
However, by the start of the third set, the physical toll had clearly impacted Sock. He called the trainer to treat his back after quickly falling behind 0-3, but things failed to improve.
Sock lost the third set, 6-0, in just under 20 minutes. After losing the first game of the fourth set, he was forced to retire, and some fans wanted to know why. It was because of the back injury he had previously received treatment from the doctor for.
"He had a chance to beat me in three sets because he was playing much better than me," Schwartzman said after the match. "My level was not here today, I was trying to figure out how to do it, and it was tough. I didn't find a way in the first two sets. I just got lucky there at the end."
His past retirements
Unfortunately for the American he has a history of fitness issues at the US Open. In fact, Sock now has the unenviable record of having the most US Open retirements in the Open Era:
 Schwartzman will now take on world No. 84 Alexei Popyrin of Australia in the second round in New York.