Fans wanted to know what Serena Williams earrings say at the US Open after the tennis icon stunned in a cape and figure skating-inspired dress.
Serena Williams has been an icon on and off the court for decades. However, all good things must come to an end and the 23-time Grand Slam winner is currently on her farewell tour at the US Open as she prepares to walk away from the game that made her a global superstar.
At the start of August, the 40-year-old announced her plans to retire in a feature for Vogue. At the time she described her intention to finish her playing career as an "evolution" away from tennis, rather than a retirement.
"I have never liked the word retirement," she wrote. "Maybe the best word to describe what I'm up to is evolution. I'm here to tell you that I'm evolving away from tennis, toward other things that are important to me."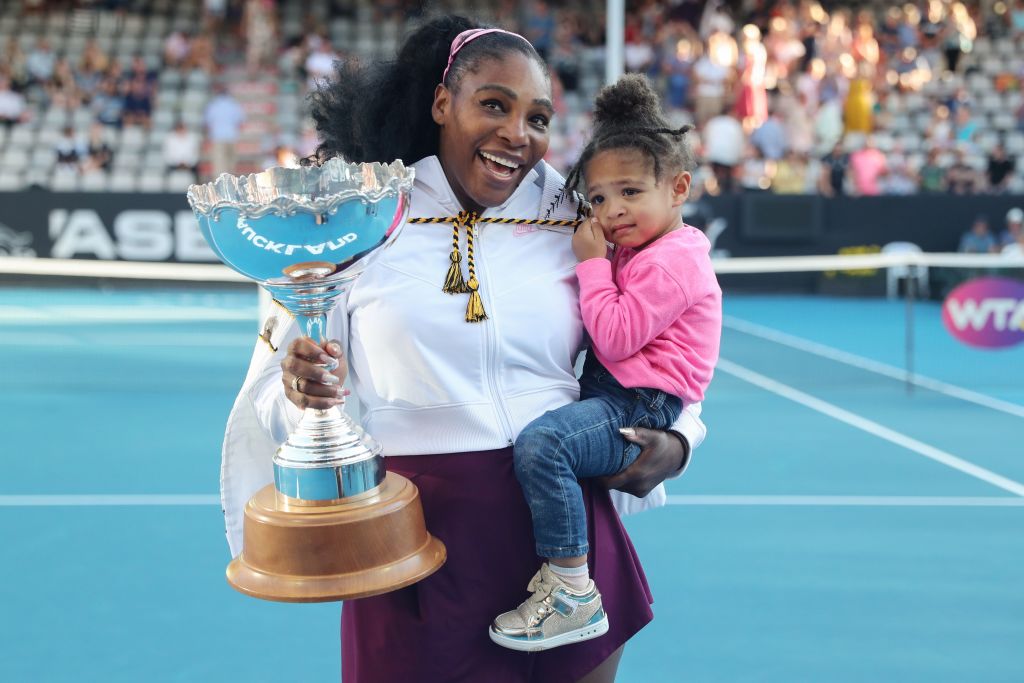 Six-time champion stuns in New York
On Monday (August 29) Serena took to Arthur Ashe Stadium in Flushing Meadows, New York for her first-round match against Montenegro's Danka Kovinic.
Williams' outfit was something to behold, designed in partnership with Nike and in conjunction with her Serena Williams Jewelry company.
Serena wore a glittery, figure skating-inspired dress which featured a skirt with six layers—one for each of her US Open titles.
She also wore a pair of custom NikeCourt Flare 2 shoes. They reportedly featured a diamond-encrusted Swoosh, along with solid gold lace deubrés. Her initials were also on the back of her shoes.
"Historically, Serena's love for, and training in, fashion has informed breathtaking, defining looks," Nike described in a statement.
"For her latest outfit for Flushing, Serena took control, providing the full vision and dialing the details for a thrilling design created to make her feel comfortable and confident."
Fans couldn't get over Serena Williams' cape
If that wasn't show-stopping enough, Serena Williams also wore a cape and matching jacket with star-shaped embellishments – an apparent nod to the New York City night sky she will be playing under.
Fans watching on were going wild at her 'superhero' style cape:
Serena Williams' special earrings – what do they say?
Many eagle-eyed viewers also noticed that Serena Williams wore special earrings. However, they were difficult to make out and some questioned what they said.
The earrings were also courtesy of the Serena Williams Jewelry company. According to the company's Twitter accounts, one of Serena Williams' stud earrings said the words 'Loved' on them.
The company also shared a closer look at the earrings:
On her right ear, Serena wore an earring with the word 'Ma' on. Serena has spoken at length about what motherhood means to her and her daughter Olympia was also in attendance at the match: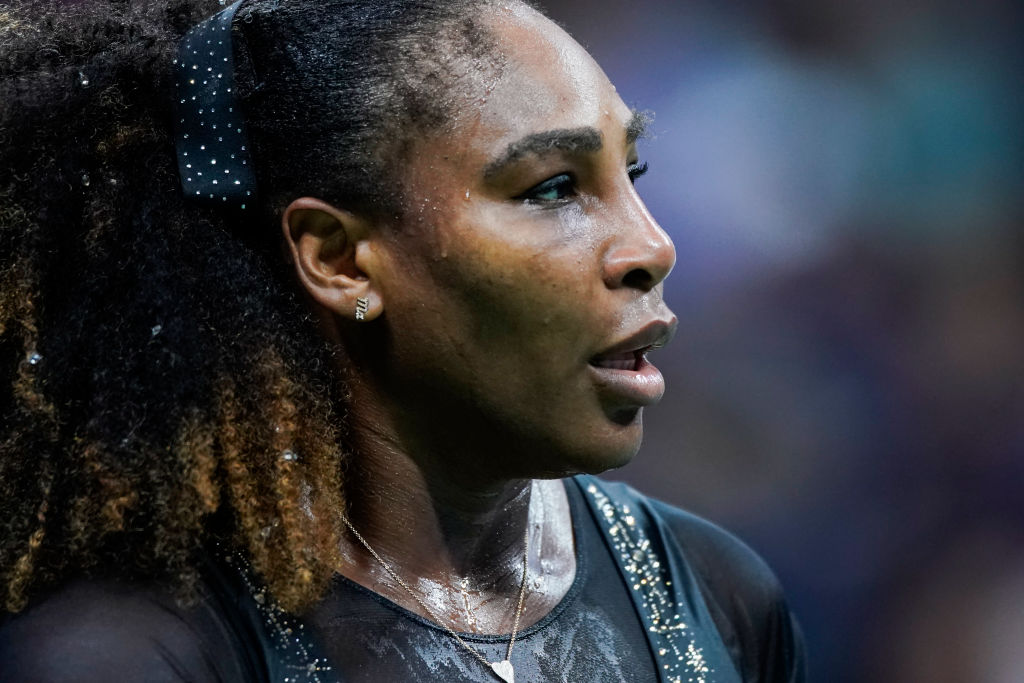 How the match went
The near-capacity 25,000 crowd in attendance were able to watch Serena come through in the match 6-3, 6-3. Williams will play Estonian second seed Anett Kontaveit in the second round on Wednesday.
Related Topics