The French tennis star is into the Round of 16 at Wimbledon this year. Here, we take a look at Alize Cornet's boyfriend, Michael Kuzaj, and her coach.
The world no. 44 is into the Round of 16 this year at Wimbledon and is taking on Australian Ajla Tomljanović today (4 July).
In the previous rounds, the 32-year-old beat 27th seed Yulia Putintseva in the first round before beating American Claire Liu in the second round.
In the third round, Alize had arguably the biggest win of her career, upsetting world no.1 and tournament favourite Iga Swiatek. Cornet beat French Open champion in straight sets.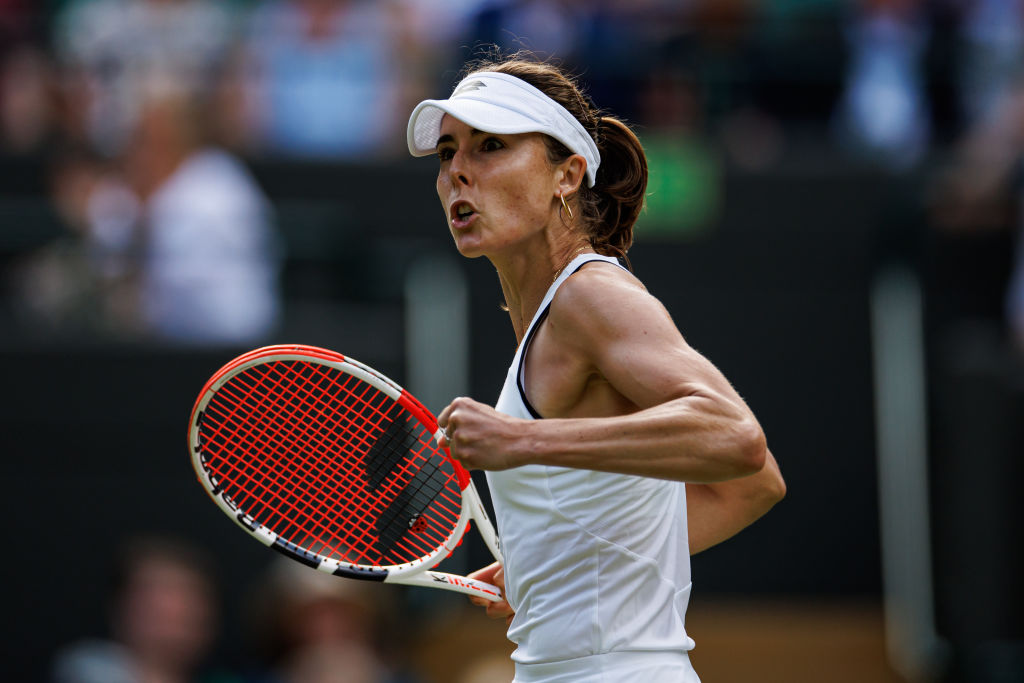 Cornet on her incredible win over Swiatek
The incredible win came eight years after she beat Serena Williams, who was also then the world No 1, on the same No 1 Court.
"I have no words right now," she said after the game (via Guardian). "It reminds me of the time I beat Serena on the same court eight years ago exactly. This court is a lucky charm for me. I am a huge fan of Iga, she's so talented and an amazing player and nice ambassador for women's tennis, so I'm very flattered I beat her today.
"This kind of match is what I live for, what I'm practising for. It drives me and I knew I could do it," she said. "I had this belief even with her wins, I thought if there is a moment you can beat her, it's now, on grass so I was just believing very hard and I have the best team by my side and the best crowd. I guess I like the upsets, it's a really nice feeling right now and I need to process because I still feel like I'm playing I'm not completely realising what I've done."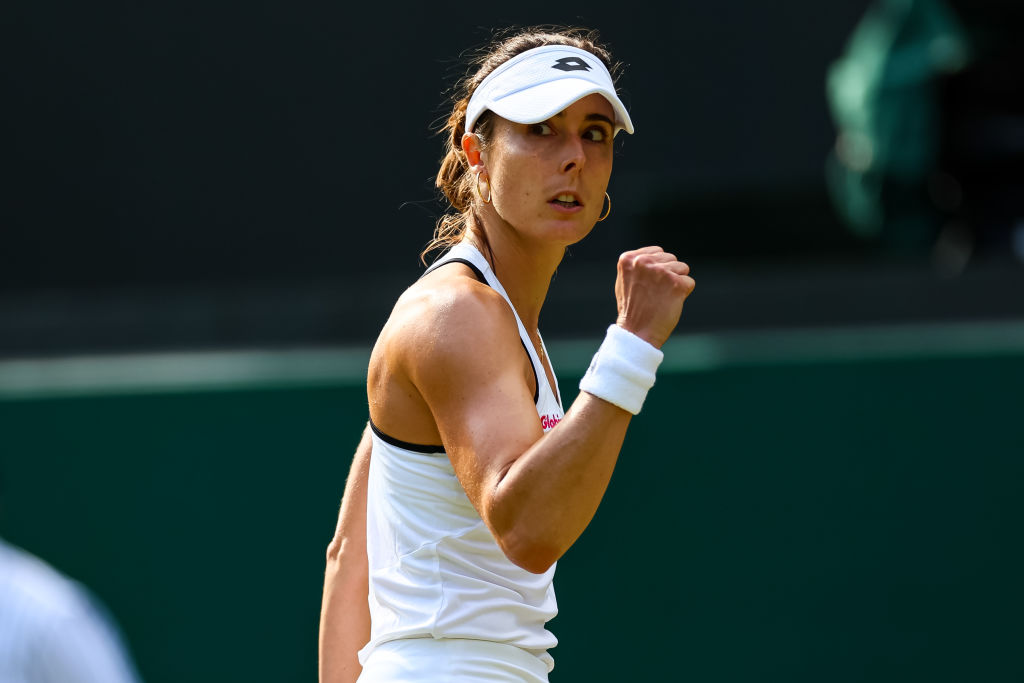 Who is Alize Cornet's boyfriend, Michael Kuzaj?
Alize Cornet's boyfriend is Michael Kuzaj. He played for University of Southern Indiana (NCAA II) as well as competing at national level.
Kuzaj attended Aix-Marseille Universite from 2009 to 2011 and is a French native, residing in Cannes. He received a Bachelor's degree in business administration from the University of Southern Indiana. These days Kuzaj is a tennis agent, founder of Padel Business League by MPPI, and co-founder of apparel and accessory company Twenty By Ten.
He has been dating Alize Cornet since 2014 and became her agent in 2017. Besides being an agent, he also coaches at the Patrick Mouratoglou Tennis Academy in France. He can be found on Instagram @mika.kuzaj where he has uploaded a few photos with Alize.
Meet Alize Cornet's coach, Sandra Zaniewska
Alize Cornet's coach is Sandra Zaniewska, a Polish tennis coach and former professional tennis player. Sandra is a former world no. 142 and won ten ITF singles tournaments in her career. She was runner-up in the 2009 Australian Open girl's doubles with Aleksandra Krunić.
Sandra has been coaching the French tennis star since 2020. Cornet has also been spotted training with Yann Gravoulet, who is a tennis strength and conditioning coach at the Mouratoglou Tennis Academy.
How far do you think she will go at Wimbledon? Let us know in the comments below!
Related Topics