Professional wrestling legend Sting has signed a multi-year contract with the All Elite Wrestling (AEW) promotion following his debut at the Winter Is Coming edition of the Dynamite instalment last night. But who is wrestler Sting's wife? Let's meet Sabine Glenn
Who is wrestler Sting's wife?
Current wife
Who is wrestler Sting's wife? The 61-year-old wrestler has been married on two occasions, and Sabine Glenn his the name of his current spouse.
Not much is known publicly about Glenn. However, according to Notably, she is a former certificated personal trainer and has been married before. She has two daughters from her previous marriage.
Glenn and Sting, whose real name is Steve Borden, have been married since April 2015.
Ex-wife and family
According to the Daily News, Borden has three children from his first marriage with former wife Sue Himes. They have two sons, Garrett Lee and Steven (Steve Jr), believed to be close to their 30s, and daughter Gracie, born in 2000.
Both sons played college football, with Garrett representing Azusa Pacific University and Steven attending the University of Kentucky.
The latter played as a tight-end and was invited to try out for the Kansas City Chiefs following the 2015 NFL Draft, according to CBS Detroit.
Himes and Borden divorced in 2010 after 24 years of marriage, according to their IMDb bios.
Sting signs AEW Deal
Sting debuted on the Dynamite segment for AEW following a tag team match featuring Darby Allin, Cody Rhodes, Dustin Rhodes and Arn Anderson.
It was Sting's first wrestling appearance on the TNT network since 26 March 2001. That saw him defeat Ric Flair in the World Championship Wrestling final Nitro bout.
News of the deal with Sting was confirmed by AEW founder Tony Khan.
Khan, who also owns London football club Fulham, told the Metro about his delight in signing Sting and welcoming him to the network.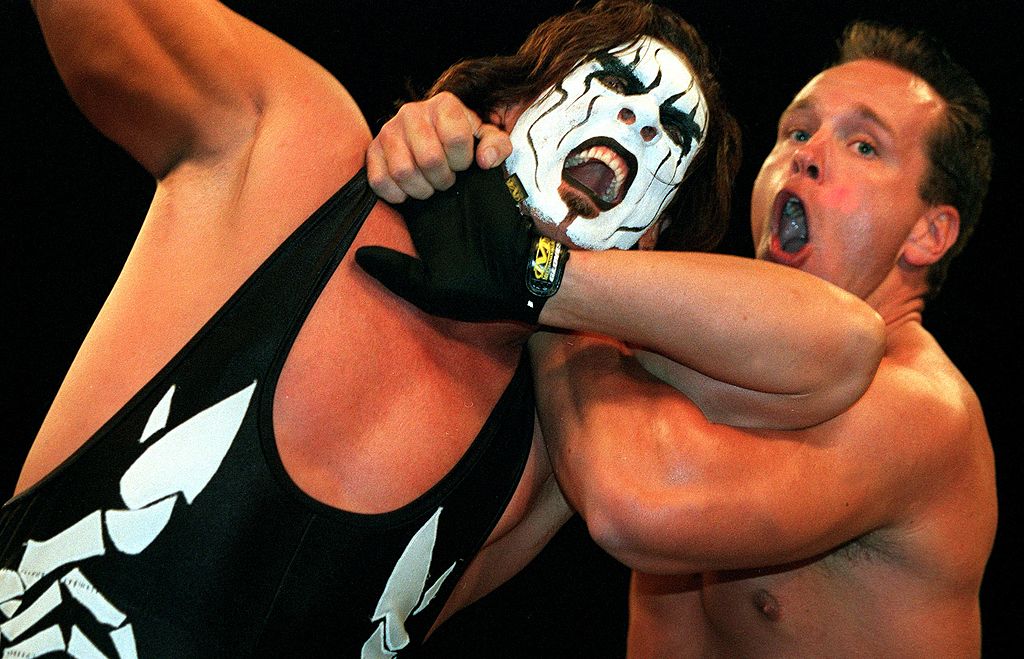 Khan said: "The surprise introduction of Sting was a great way to celebrate our biggest episode of Dynamite yet.
"When AEW launched, I was ecstatic to bring wrestling back to TNT after a very long absence.
"Now, almost two decades later, it's such a thrill to welcome Sting to AEW and bring him back home to TNT!"
Related Topics