Snooker's greats have paid tribute to one of the legends of the game – Willie Thorne. Ronnie O'Sullivan called him "beautiful", Stephen Hendry cited him as one of the game's "greatest ever characters", while John Virgo said the loss of Thorne at 66 had left him "gutted".
One the sport's good guys, Thorne passed away in Spain following a short battle with illness.
Thorne hailed from Leicester and became known for his balding head, bushy moustache and trademark smile during a professional career that spanned 26 years.
Thorne's finest moment
The 'Great WT' claimed only one ranking title. His 13-8 win over Cliff Thorburn in the 1985 Mercantile Credit Classic proved to be the finest moment of his career on the professional tour.
Always competitive, Thorne reached two other ranking finals, the most notable the 1985 UK Championship. Thorne played out of his skin to reach the final, beating John Parrott, Cliff Thorburn and Terry Griffiths before succumbing 16-14 to Steve Davis in the final.
Thorne became the third player to reach 100 centuries and compiled a 147 break during the 1987 UK Championship, earning him yet another nickname – Mr Maximum.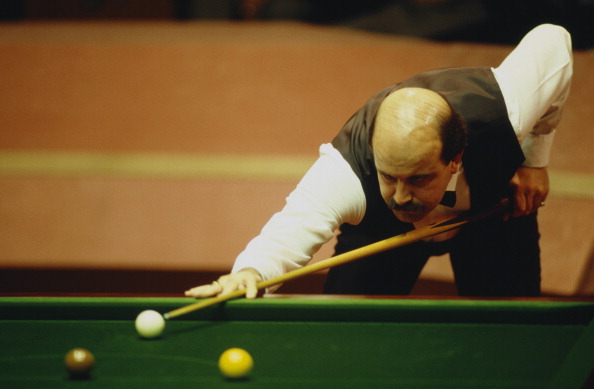 Elusive crown
The World Championship crown proved elusive for Thorne and was probably one of the biggest regrets of his career.
Despite boasting unbelievable talent and a concrete mentality, he couldn't seem to get going at the Crucible Theatre in Sheffield. His best results there saw him reach the last eight on two occasions, in 1982 and 1986.
So often an ambassador for the sport, Thorne twice reached number seven in the world rankings, spending 20 years inside the top 32 of the sport.
Willie Thorne – chart star
Number seven might have been his peak snooker ranking but Thorne went a notch higher in the music charts.
With snooker's popularity rising during the 1980s, Thorne appeared alongside several top players in a collaboration with Chas and Dave. The hit song Snooker Loopy reaching number six in 1986.
Thorne was a snooker aficionado and moved into the commentary box following his retirement in 2001. His quirky and witty commentary alongside John Virgo became iconic BBC coverage, while his dulcet Midlands lilt will be sorely missed.
With the finale of the Coral series and the rescheduled World Championships on the horizon, it will be interesting to see whether the World Snooker Tour plans to honour Thorne.
Related Topics