Shohei Ohtani is one of the most exciting players in baseball, being described as a "once-in-a-century talent".
The 27-year-old star is MLB's most accomplished two-way player since Babe Ruth. He is hoping to shine at this year's All-Star Game (Tuesday, 13 July 2021).
Ohtani has found his feet in America, playing with the Los Angeles Angels. With his family half the world away in Japan, we don't often see the Ohtanis pop up at baseball matches.
This is in spite of the fact Shohei Ohtani's baseball career was largely inspired by his father. So, just who are Shohei's parents?
TEAM USA: What is NBA coach Gregg Popovich's net worth?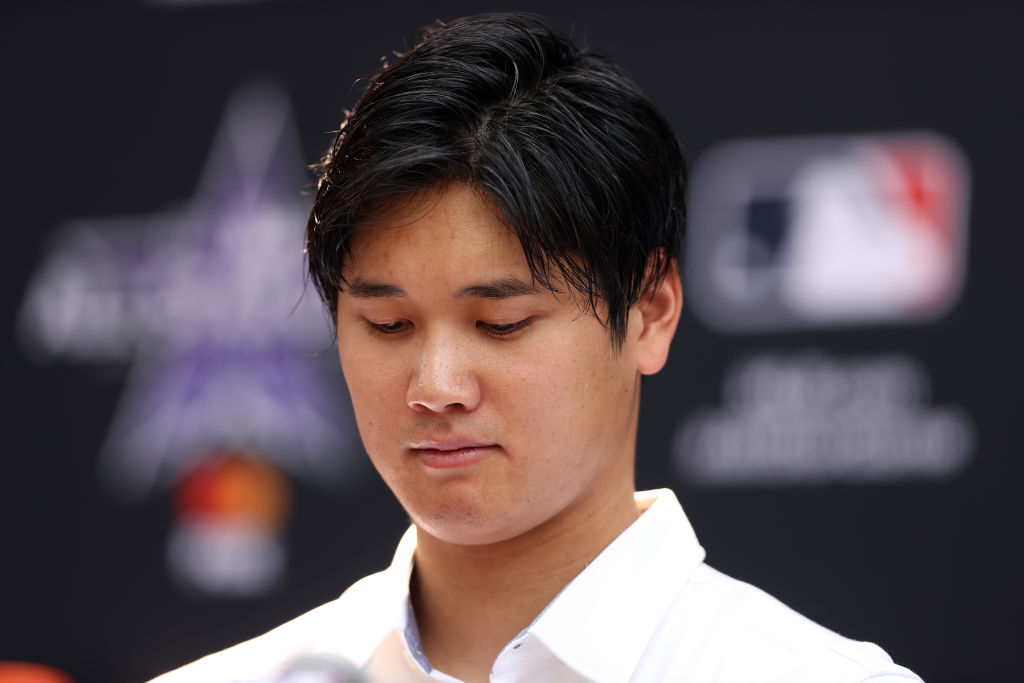 Who are Shohei Ohtani's parents?
Shohei's parents are Kayoko and Toru Ohtani. His father, Toru, is thought to be about 59 years old and his mother, Kayoko, 58. The family are from Ōshū, Japan.
It could be Shohei's love of sports came from his parents. Notably, his love of baseball from his father. Toru Ohtani played as an outfielder for a corporate-sponsored non-professional baseball team.
Kayoko Ohtani was also into sports. She played badminton for the same company's badminton team.
MOVIES: Where to watch Roadrunner: A Film About Anthony Bourdain
Shohei's father talks baseball and family upbringing
Although "once-in-a-century talent" Shohei was coached by his father, Toru insists the family had an "ordinary" childhood.
"I wasn't particularly tough in his upbringing," Ohtani's father Toru says. "It was very ordinary, really just ordinary."
The couple have two other children: Ryuta, 33, and Yuka, 29.
Ryuta has also ended up following the baseball path for his career. He works as a coach for a corporate baseball team and plays as an outfielder. Toru has spoken of his regret of not having coached Ryuta how he coached Shohei: "If only I had worked together with him more… I've got to give to Shohei what I couldn't give to his older brother," Toru says.
MLB: What is Pete Alonso's nationality?
Kayoko deals with the financial side of baseball
Shohei Ohtani is now 27 years old, although he allegedly still gets help from his parents to deal with his finances. It shouldn't come as a surprise, given Shohei's net worth is increasing year by year. Currently, Shohei Ohtani has a net worth of $2 million.
It has been reported Shohei's mother, Kayoko, puts about $1,000 every month in his personal bank account. This is thought to help Shohehi become financially mature.
In February 2021, Shohei Ohtani signed a two-year, $8.5 million contract with the LA Angels. His salary in 2021 is $3 million and he is set to earn $5.5 million next year. 
Related Topics