Shawn Oakman's story is a difficult one. Once the hot new up-and-comer in the NFL, he is now fighting to find his place back in. Oakman was found not guilty of sexual assault charges brought against him in 2019, however he has struggled to re-enter the American Football leagues ever since. Many fans are wondering exactly what happened to Shawn Oakman. We let you know what he is doing now.
Who is Shawn Oakman?
Oakman was born on 7 April 1992 in Philadelphia, Pennsylvania, and is 29 years old. He attended Penn Wood High School where he developed an interest in both football and basketball.
While there, he discovered that American football was his passion. Oakman was formerly a defensive lineman for the Baylor Bears from 2012. He initially started his career with Penn State but quickly transferred, officially starting with the team in 2013.
Oakman stands at an impressive 6ft 9in and weights around 286 pounds. This led to him becoming an internet meme, towering over all other players on the field.
OLYMPICS: Look inside the Tokyo Olympic village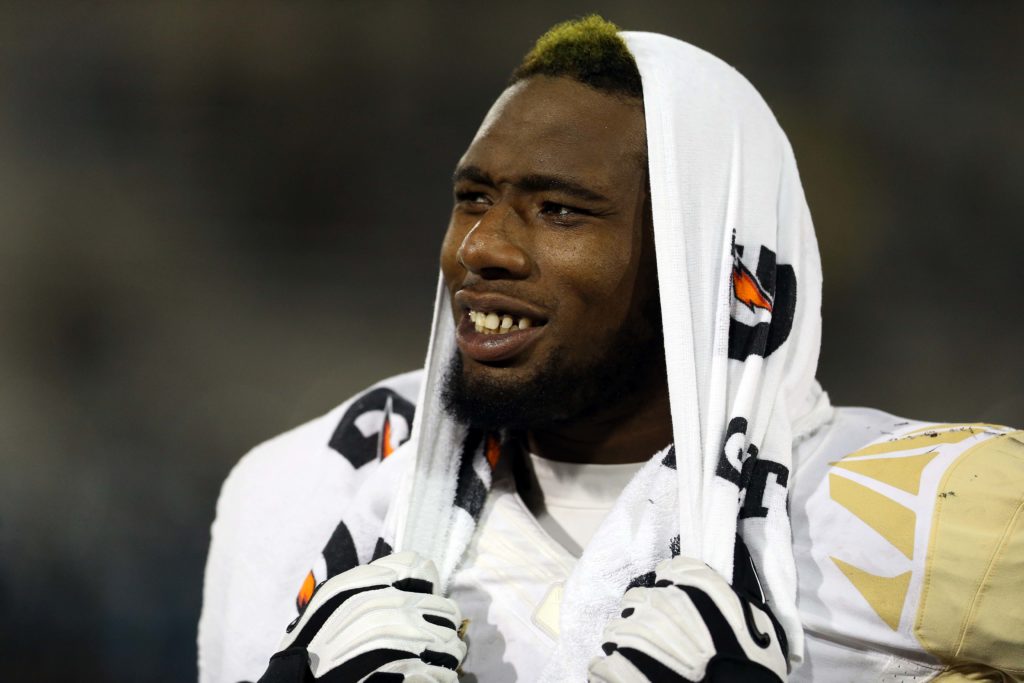 A look at Shawn Oakman's story
Shawn Oakman was projected to be near the top of everyone's list for the NFL draft in 2016.
However, a few days before the first round of the draft in 2016, Oakman was accused of sexual assault by a woman he used to date, after a night out in Waco, Texas.
SPORTS: Who are US gymnast Suni Lee's parents?
After these allegations surfaced, he was undrafted from the NFL that year.
On 28 February 2019, Oakman was found not guilty of the sexual assault charges that were presented against him. However, the legal battle took over three years to complete and his career and public reputation had suffered a great deal during that time.
What is he doing now?
Shawn Oakman is looking to make his way back into the top leagues of American Football. He was previously seen training in South Florida, with Eric Moore, as a defensive lineman.
He has said about his recent experiences that: "A lot of people don't go through what I go through and make it out".
MUSIC: Is Jungkook leaving BTS?
Oakman also played four games for the XFL Los Angeles Wildcasts and had signed to play for the BC Lions in the CFL. However, due to complications surrounding the coronavirus pandemic this contract was never submitted.
He is now playing as a free agent in the CFL, and has previously played as a defensive lineman for the Toronto Argonauts.
Related Topics