Bayern Munich striker Robert Lewandowski worked with Liverpool boss Jurgen Klopp when the pair were together at Borussia Dortmund.
Writing for the Players' Tribune, the Polish hitman paid tribute to the influence of Klopp on his career.
It was at Dortmund under Klopp that Lewandowski started his journey to becoming the global superstar he is now.
He lifted the lid on Klopp's motivational tactics and said he learned so much from the German.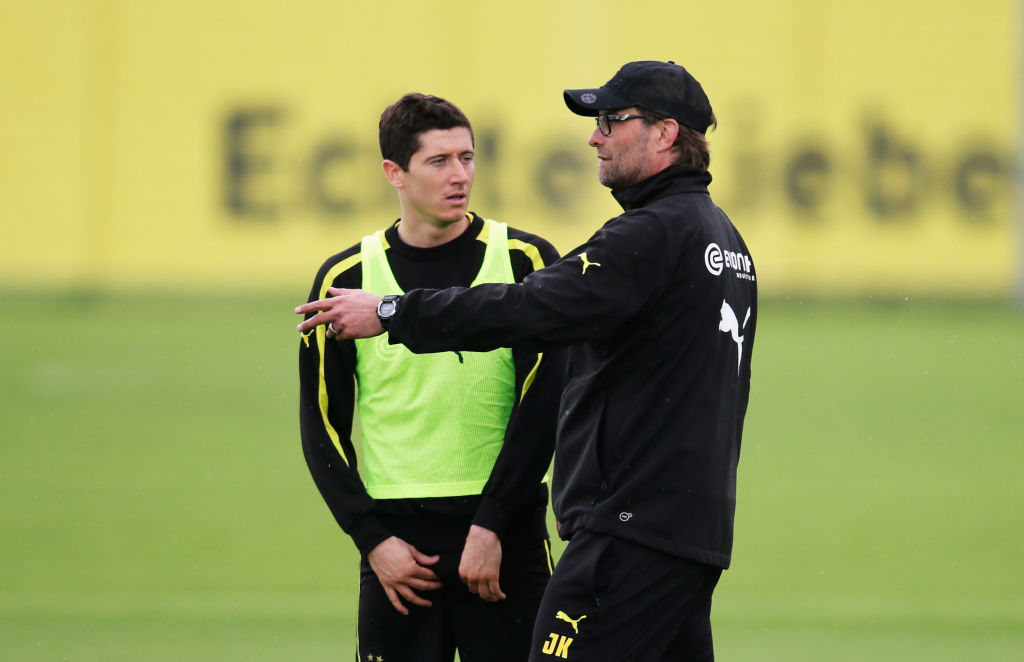 Lewandowski arrived at Dortmund from Lech Poznan in 2010 as a player still looking to make his way in the game.
By the time he left for Bayern in 2014, he was already one of the most coveted strikers in the world.
2020 saw him go to another level and he was rewarded by lifting the Champions League in August.
But he made it very clear he owes a lot to Klopp for increasing his level so much.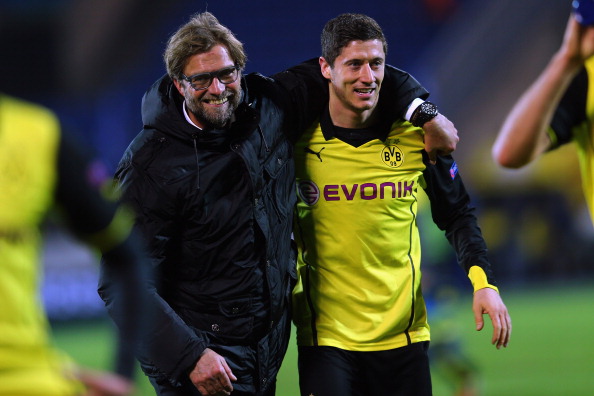 "I once made a bet with Jürgen Klopp," he wrote. It was 2010, and I had been a few months at Borussia Dortmund. Jürgen wanted to challenge me. If I scored 10 goals in a training session, he'd give me 50 euros. 
"If I didn't, I'd give him 50 euros. The first few weeks, I had to pay up almost every time. He was laughing. But after a few months, the tables turned. I was the one raking in the cash. 
I could talk to Jürgen about anything. I could trust him. He is a family man, and he has so much empathy for what goes on in your private life. Jürgen never forgot that we were humans first and footballers second.
"Jürgen was not only a father figure to me. He was not content to let you be a B student. Jürgen wanted A+ students. He didn't want it for him. He wanted it for you. He taught me so much.
"When I arrived, I wanted to do everything quickly. Jürgen showed me to calm down. When I had that down, he challenged me to speed it up. He slowed me down to speed me up. It sounds simple, but it was genius."
Related Topics