Liverpool's 19-year-old defender Rhys Williams has told the club's official website of what it is like to play alongside Virgil van Dijk in the heart of defence.
Van Dijk, faces a lengthy spell out, due to rupturing an anterior cruciate ligament in the Merseyside derby last weekend.
The Dutchman is expected to miss the rest of the season and will be a significant blow for the Reds.
As a a result, it could potentially see Williams play more of a significant role as the season progresses.
'It's crazy'
The youngster has developed through the ranks of the club and has already registered three senior appearances this term.
The Preston-born centre-back made his first team debut in the Carabao Cup against Lincoln City, partnering the Dutchman.
Williams spoke of his astonishment to be playing alongside Van Dijk, who helped make his debut run smoothly.
"The camera caught me a few times and I was just thinking, 'I've gone from watching this guy on television and now I'm playing next to him, it's crazy!'
"He made my job alongside him a lot easier. He was telling me where I needed to be and what I needed to be doing and stuff like that and he always kept me switched on."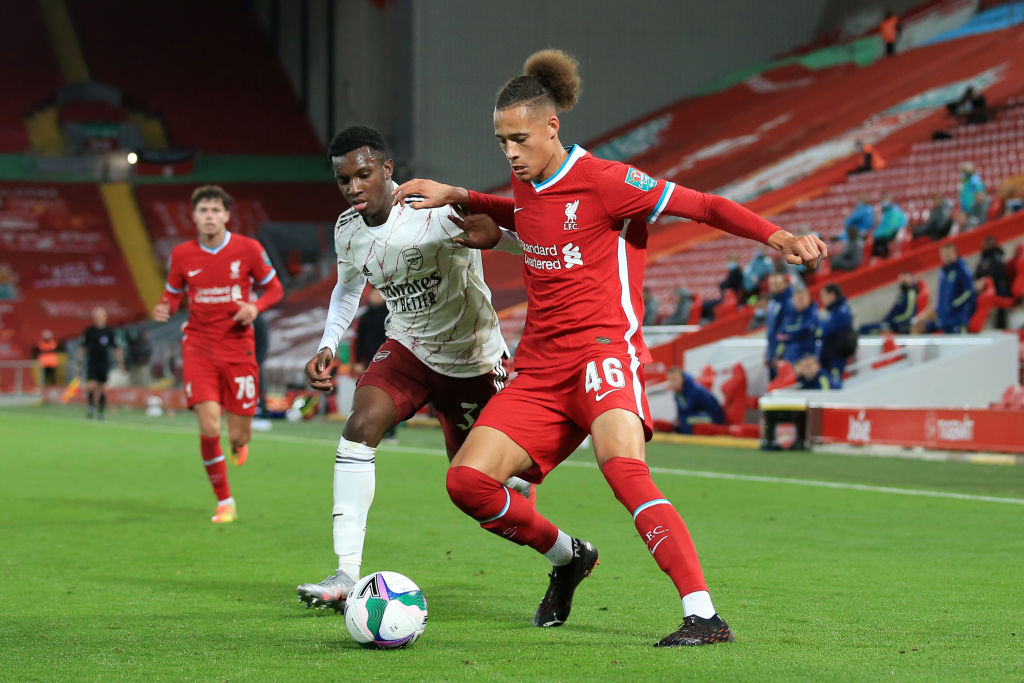 Reds debut – 'Every lad's dream'
Speaking regarding his debut, Williams explained how much of an honour it was to represent the Reds.
"I think everyone knows how it feels but to put it into words, it was a privilege first of all. I think it's a reflection of the hard work my coaches and my parents as well have put in with me over the years.
"I'm still over the moon and happy to have been given the opportunity. It's every lad's dream to go and play for the best team in the world, especially playing alongside Virg. I mean, what more could you ask for?"
Williams' role
Having beaten Lincoln City 7-2 away, Williams started in the competition's following match against Arsenal. He helped to keep a clean sheet on the night. However, the Reds were beaten on penalties.
He also made his Champions League debut last night against Ajax, playing the final minutes of injury-time. He managed to help the side keep a clean sheet in that match too, as Liverpool triumphed 1-0.
With the injury to Van Dijk and the defensive concerns of Joe Gomez, Williams should find game time under Jurgen Klopp.
As the side inevitably tires with the demands of European and domestic Cup competitions, the youngster will provide youthful exuberance and an element of freshness to the side.
Related Topics