Manchester City are reported favourites to sign Barcelona talisman Lionel Messi, according to Brazilian journalist Marcelo Bechler.
Bechler believes the Argentine is in search of a 'strong and solid project', having become increasingly frustrated at the Blaugrana, with The Citizens providing ample ambition.
An all-but 'Messi' end
The 33 year-old Argentine reportedly expressed his intention to leave the club yesterday, by triggering a supposed-clause in his contract, that would enable him to depart for free this summer.
According to TyC Sports in his native Argentina, the alleged-clause, if triggered before June, would have allowed Messi to terminate his Barça contract unilaterally, making him available for free.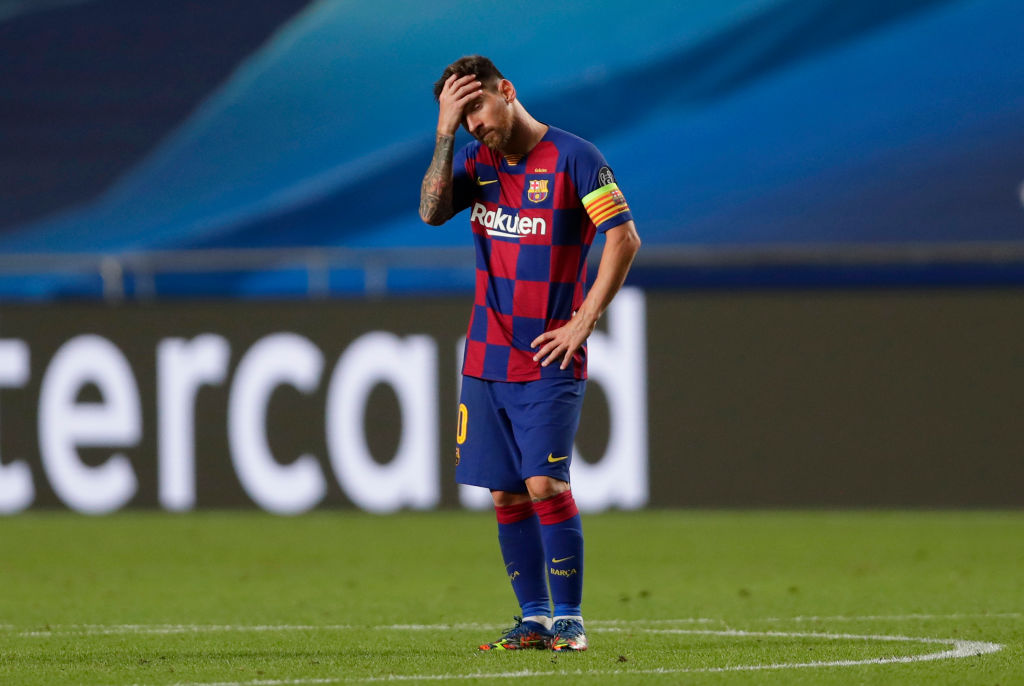 However, Catalan sources from RAC1, suggested that the period in which Messi had to activate the clause, had expired, implying that he will remain at the Camp Nou until at least next June, when his contract expires. Although, the report suggests legal proceedings will ensue.
Messi endured a trophyless campaign with the Catalans, who suffered their heaviest ever defeat in Europe, when they were beaten 8-2 in the last-eight of the Champions League to eventual winners Bayern Munich.
The quarter-final exit was their fourth in five seasons and two days after the humiliating defeat, it was claimed by Bechler, that Messi wanted to leave the club.
Lack of Barcelona ambition
Speaking via Bleacher Report, Bechler suggested that Messi's future at Barcelona was not dependent on a new lucrative long-term deal at the club, but on the ambitions of Champions League dominance.
Bechler believed that Messi and Barcelona were once synonymous in wanting to win Europe's most-coveted prize together.
However, having been let down by the club's board, whose lack of ambition has ultimately led to the Argentine's displeasure, Messi wants to join a stable project, with European aspirations – with Barcelona no longer seen as a viable option.
Bechler, who was among the first to announce Neymar's departure to Paris Saint-Germain from Barcelona in August 2017, has now reported that Messi wants to play for Manchester City, with the alleged-departure from his club of almost 20 years, a somewhat painstaking decision.
Manchester City contact
According to ESPN, Manchester City have supposedly been in contact with the Argentine, who spoke to Pep Guardiola last week in regards to a potential reunion.
The pair won a domestic league, cup and European treble in the 2008-09 season, three of six trophies that they won that calendar year, and 14 overall.
The two parties have exchanged in conversation earlier this month, prior to the 8-2 drubbing, which has seemingly acted as the catalyst for the potential move to the Premier League.
The Citizens will be hoping to lure Messi (who is believed to have a €700 million release-clause) to the Eithad for free. The club have won eight titles in the last three years under Guardiola, and given domestic silverware is an almost certain inevitability, Messi wouldn't have to worry about another trophyless campaign.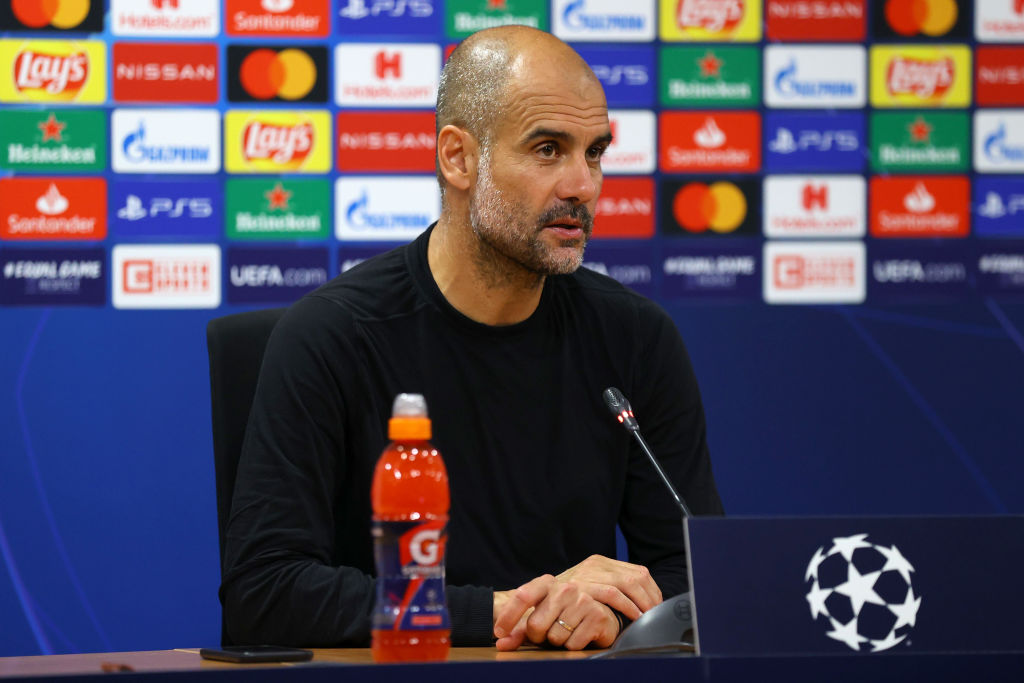 Guardiola's project has seen him invest heavily over the past few seasons, in order to build a squad that can win the Champions League for the first time – a potential ploy for the Argentine, who is seeking further Champions League glory himself, despite four previous winners medals.
Having recently been acquitted of their alleged-breach of Financial Fair Play regulations, they will be hoping to avoid similar complications with Messi's illustrious buy-out clause, and will be eager to see how the situation with Messi's contract termination pans out.
Chelsea competition
Chelsea are also reportedly keen on adding Messi to their ranks. The club have already secured the acquisitions of Hakim Ziyech, Timo Werner and youngster Xavier Mbuyamba, and Rio Ferdinand believes that former England teammate Frank Lampard could persuade the Argentine to join the contingent.
Considering it is a project that Messi is after, Chelsea would also fit the bill. Lampard seems to be constructing a terrific project with The Blues and guided the side to a top-four finish, which secured Champions League football, as well as the FA Cup Final and Champions League last-16.
He has had to deal with a transfer embargo and the reliance of his younger players, but still managed to outperform his more experienced-counterparts in the league.
The ambition is clearly there too, with the club allegedly close to deals for Ben Chilwell, Thiago Silva, Malang Sarr and Kai Havertz.
Lionel Messi's Instagram implications
The 33 year-old Argentine follows The Blues (like Manchester City) on Instagram, which supposedly occurred during ex-teammate Cesc Fàbregas' time at the west London outfit.
It remains to be seen whether the Monaco midfielder, who is often seen on holidays with his close friend Lionel Messi, will play any part in convincing his former teammate to join former club Manchester City.
However, if Messi's social-media 'following' on Instagram has anything to go by, both Manchester City and Chelsea fans alike, can certainly get their hopes up.
Related Topics