Arsenal starlet Eddie Nketiah became a record breaker on Tuesday night when he became England under-21s leading goalscorer.
His goal in the 2-1 win over Turkey took him one goal ahead of Alan Shearer and Francis Jeffers.
Nketiah deserves plenty of credit for showing the goalscoring consistency at that level, a better goal record than Alan Shearer is something to be proud of.
Now Nketiah returns to Arsenal, and on his agenda for the rest of the season should be regular first-team football.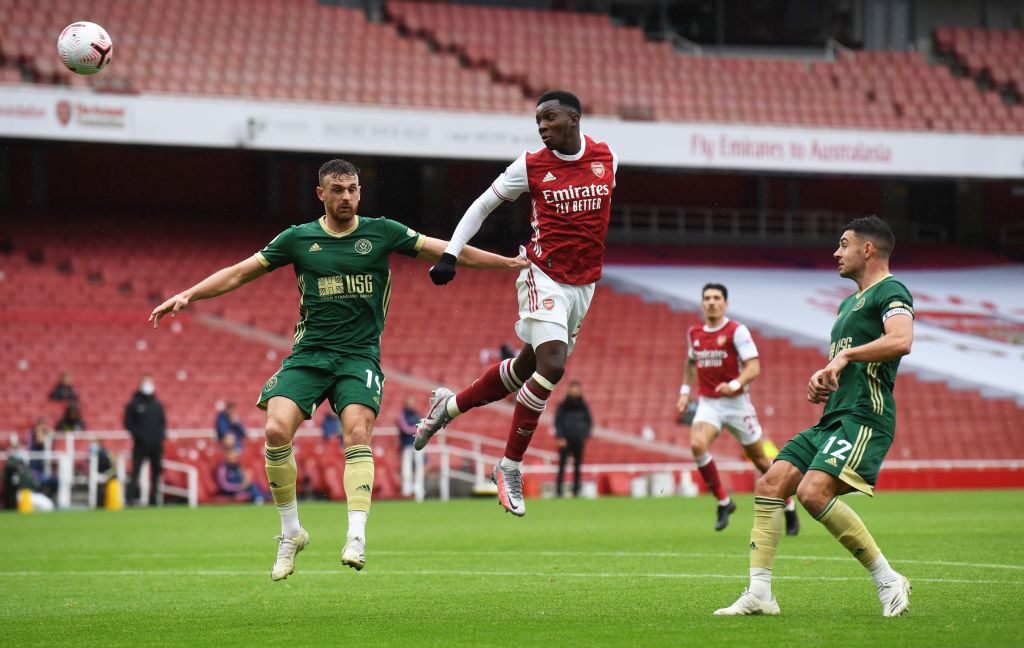 That might well be easier said than done though. Nketiah has to battle a few players for the chance of regular first-team football.
No doubt who is first choice striker
Naturally the first choice forward at Arsenal is Pierre-Emerick Aubameyang. However, Alexandre Lacazette has also featured prominently for the Gunners.
When it comes to attacking football, those two are first choice for Mikel Arteta. However, there are signs that this could be a breakthrough season for Nketiah.
So far this season he has made seven appearances for Arsenal. He started Arsenal's last league game before the international break, the 2-1 win over Sheffield United.
That was his first league start of the season. That shows that Arteta must be impressed with the shift that Nketiah has put in when coming on as a substitute.
Scored winning goal as a substitute
His best performance as a sub came in the 2-1 win over West Ham, where he scored the winning goal, his first of two goals so far this season.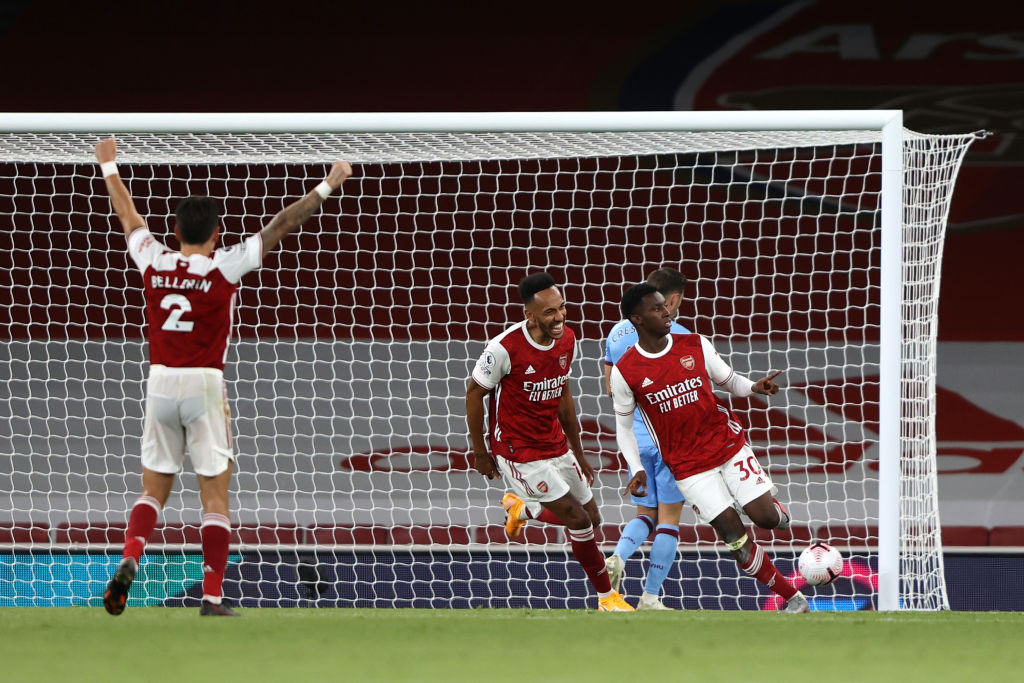 Nketiah spent the first-half of last season at Leeds before returning to Arsenal, where he helped the Gunners win the FA Cup. He certainly far more in the picture now when Unai Emery was the manager. Credit for that has to go to both the player, and the manager.
Arteta has decided that Nketiah worth persevering with. Now the player needs to turn that into a regular starting spot in the Arsenal line-up.
He will be full of confidence after becoming the top scorer for England under-21s. That might well lead to the player keeping his first-team spot for the game against Manchester City on Saturday. That would be a real test for the player, but if Arteta has faith in Nketiah, he should start the game.
Is John Bishop vegan? Great Whale Rescue documentary presenter's diet revealed
Twitter reacts to rumours that N'Golo Kanté could leave Chelsea
Arsene Wenger reveals his thoughts on Sir Alex Ferguson and Jose Mourinho
Related Topics