Tottenham Hotspur had a busy transfer window before the season began, the first summer window under Jose Mourinho after he took over as manager of the club in December 2019.
The window saw several players come and go at the club, some more renowned than others. But little more than two months after the window slammed shut, Mourinho's transfer activity seems to be paying off.
As well as pushing for their first Premier League title in 60 years, Spurs also boast the division's best defensive record.
Tottenham Hotspur have also progressed to the last 32 of the Europa League and made the quarter-finals of the Carabao Cup.
So let's rank those summer signings and see whether they've been a hit or miss so far.
Ranking Tottenham's summer signings so far
1. Pierre-Emile Hojbjerg
Hojbjerg's acquisition from Southampton raised eyebrows among fans and pundits alike but the defensive-midfielder has performed way above expectations.
The Dane embodies Mourinho's style of play in terms of passion and reluctance to concede defeat when challenging opponents.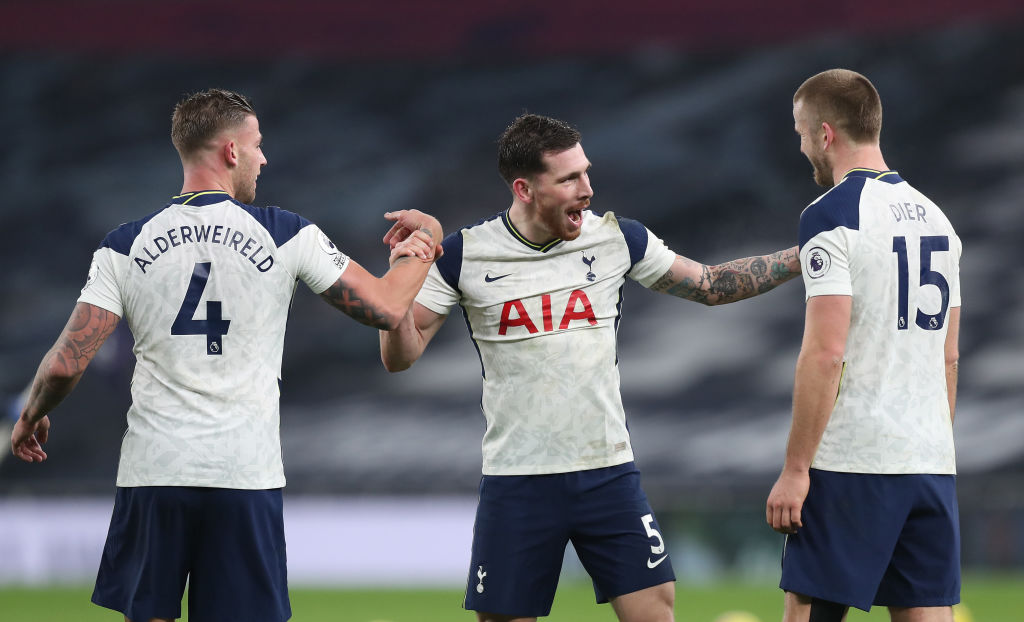 Hojbjerg presses the opposition and forces them into errors. It's this aspect that has enabled Spurs to win the ball quickly and feed Harry Kane and Son Heung-min to such remarkable effect. Mourinho loves nothing more than a good, swift counter-attack after all.
Our rating: 9/10
2. Carlos Vinicius
When Carlos Vinicius joined Spurs on loan, critics suggested he would struggle to manage the numbers he achieved in his debut season with Benfica.
The Brazilian would have known only too well he'd find himself as understudy to Kane, too. However, that hasn't stopped Vinicius from finding the net himself.
The 25-year-old was involved in five goals in his first five games for Tottenham.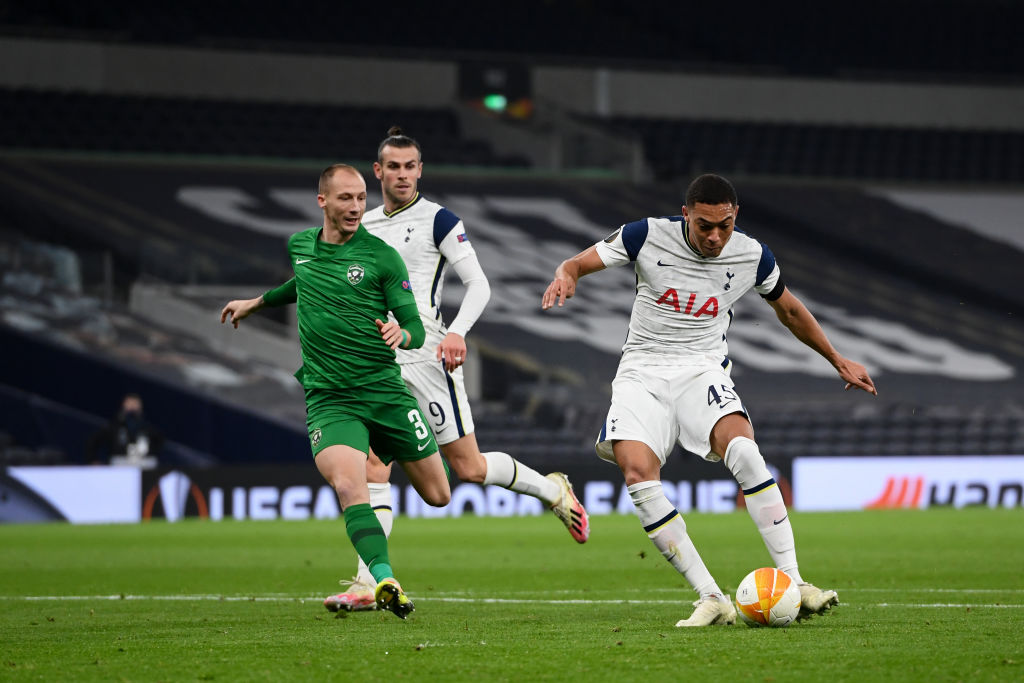 He also provided two assists on his debut against LASK in the Europa League and scored twice and assisted once in the side's penultimate European group tie against Ludogorets.
If Kane succumbs to yet another injury or is worn down to his stumps by being overplayed, Vinicius will be waiting in the wings to grab his chance.
Our rating: 6/10
3. Sergio Reguilon
Since arriving from Real Madrid, Reguilon has naturally slotted into the left side of the Tottenham defence.
Known for his attacking intent, the Spaniard has developed his defensive capabilities too and helped the side keep clean sheets.
He has also provided assists while rampaging down the left-wing, including one on his debut against Chelsea in the Carabao Cup.
Our rating: 7/10
4. Joe Rodon
Joe Rodon's reported £11 million signing was another deal that raised eyebrows. However, this was a signing with one eye on the future and the defender has already shown glimpses of his burgeoning talent.
Used sparingly, Rodon helped his side keep clean sheets in his first four matches.
His Premier League debut saw him keep Chelsea's lethal-looking attack of Timo Werner, Tammy Abraham and Olivier Giroud quiet. Despite a couple of understandably shaky moments, the young Welshman looked at home at the heart of the Spurs defence. One to watch.
Our rating: 6/10
5. Gareth Bale
Bale's homecoming rocket has yet to get off the launchpad. The Welsh wing wizard's progress has been hampered by lack of match fitness but he has still treated his adoring fans to glimpses of his world-class quality.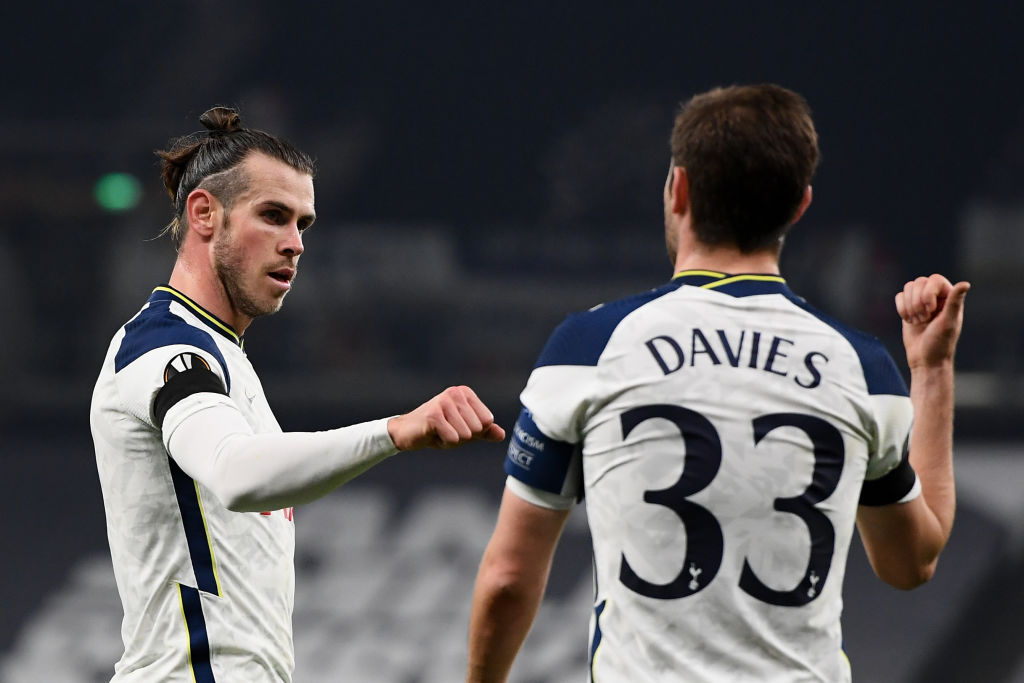 He scored the winner against Brighton and Hove Albion with a precise header and was on target against LASK in the Europa League.
He squandered a great chance in the derby against West Ham United, which ultimately proved costly as the Hammers managed to earn a draw.
However, you write Bale off at your peril.
Our rating: 6/10
6. Matt Doherty
Having watched Matt Doherty marauding down the flanks for Wolverhampton Wanderers, many predicted the Irishman would be a major contributor in terms of goals for Spurs. However, Doherty has only contributed one assist so far.
Doherty has also conceded a couple of penalties this season, one in the league win against Southampton and one against Maccabi Haifa in Europa League qualification.
Surely more to come from this signing?
Our rating: 5/10
Related Topics