American middle-distance runner Emma Coburn went into the women's 3,000m steeplechase in the Tokyo Olympics hoping to go one better than her bronze in Rio. However, it wasn't to be her day with the 30-year-old finishing in 14th place. Later, it was revealed Coburn had received a DQ and people wanted to know why she was disqualified.
What happened in the women's 3,000m steeplechase?
Peruth Chemutai, of Uganda, set a national record when winning the women's 3,000m steeplechase at the Tokyo Olympic games.
The runner finished with a time of 9:01.45, beating Team USA record-holder Courtney Frerichs to the gold.
TRENDING: Who are Sky Brown's parents? More on GB's youngest Olympic medallist
Chemutai's gold is the first Olympic medal of any kind in any sport for a Ugandan woman.
It was a closely fought race, with Frerichs holding on for silver in 9:04.79, the third-fastest time of her life.
Hyvin Kiyeng, of Kenya, won bronze in 9:05.39.
However, fans were wondering what happened to 2016 bronze medallist Emma Coburn, and why she received a DQ.
REVEALED: Who are Sydney McLaughlin's parents? Hurdler wins Olympic gold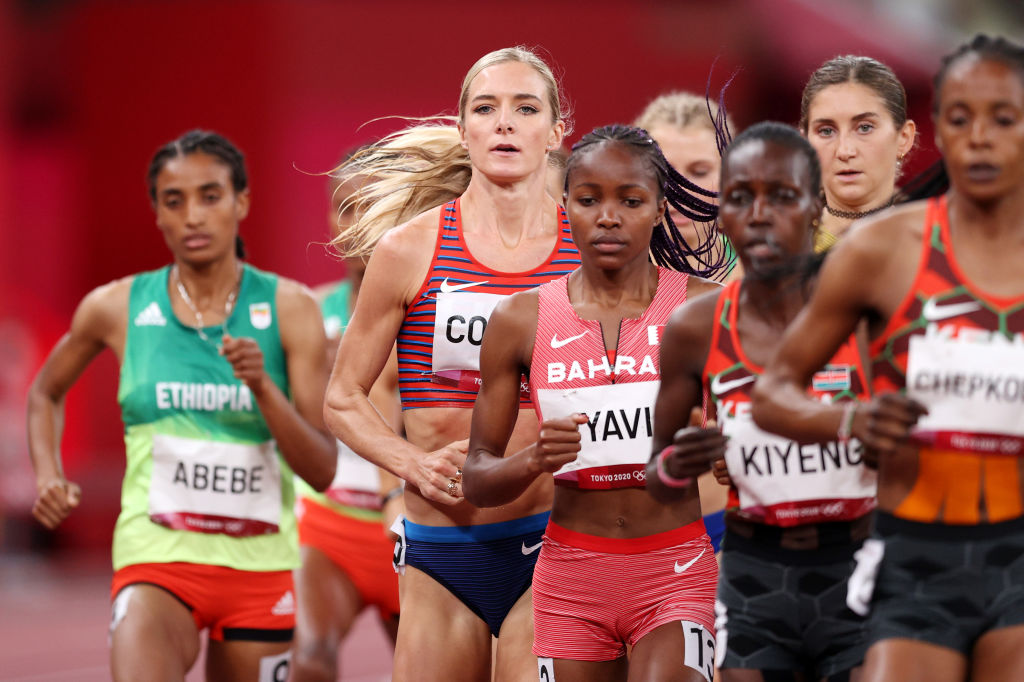 Emma Coburn receives DQ (disqualification) in race – here's why
Emma Coburn, a three-time Olympian and 2017 world champion, struggled to keep with the pace in her signature event.
On the final lap, Coburn tripped on a hurdle and fell.
She initially finished 14th, registering a time of 9:41:50.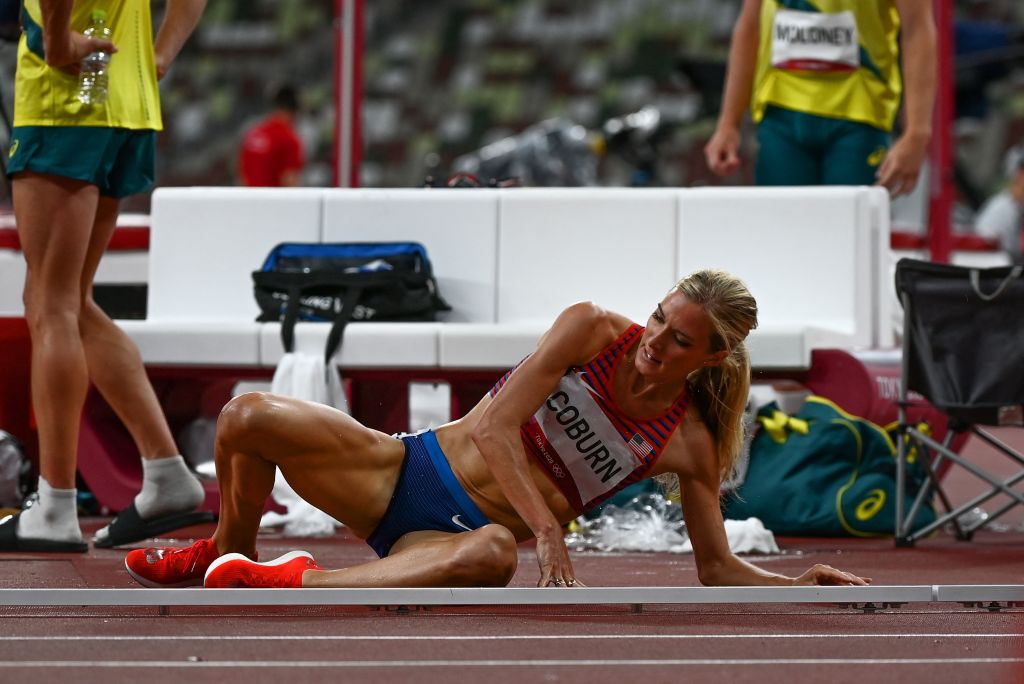 So why was she disqualified?
Some of the Olympics coverage failed to explain what happened to Coburn, cutting away from footage.
Coburn was actually disqualified for stepping on the rail that lines the inside of the track when she fell on the last lap.
Athletes aren't permitted to step out of track limits during the race, which is why Emma received the DQ.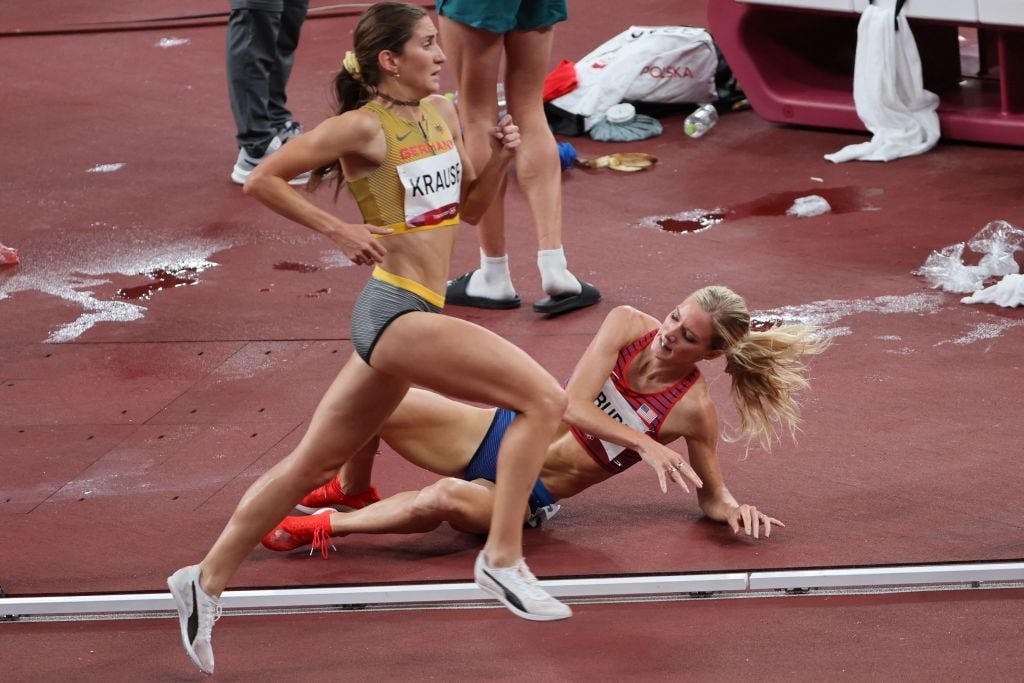 Coburn responds to her disqualification
Coburn was obviously gutted by the DQ.
"What I did is not who I want to be, how lame my last two laps were," Coburn told reporters afterwards.
"I don't have an injury. I don't have an answer. It was a failure, and I'm really sad. I'm embarrassed."
After the race, Coburn shared a tweet congratulating friend and silver medallist Courtney Frerichs.
The 2017 world champion then addressed her own race, saying how bitterly disappointed she was.
Coburn said: "My Tokyo Olympic race was a total failure. I was terrible. Disappointed to not be my best and represent my country and team well."
Related Topics