Ryan Crouser has won gold again after storming the men's shot-put final at the Tokyo Olympics. Crouser comes from a family of Olympians and, after his victory in Tokyo, he paid tribute to his grandfather.
Ryan Crouser wins shot-put gold
Ryan Crouser has cruised to gold in the shot-put at the Tokyo Olympics.
Crouser, standing 6ft 7in and weighing 315lbs, is a four-time shot-put national champion in college. He also won gold at the 2016 Olympics in Rio.
Crouser followed his previous triumphs with more success in the shot-put final in Tokyo, beating the Olympic record in five of his last six attempts.
His final throw of 23.30m only just fell short of his own world record (23.37m).
Crouser became just the fourth man in history to win shot-put gold twice.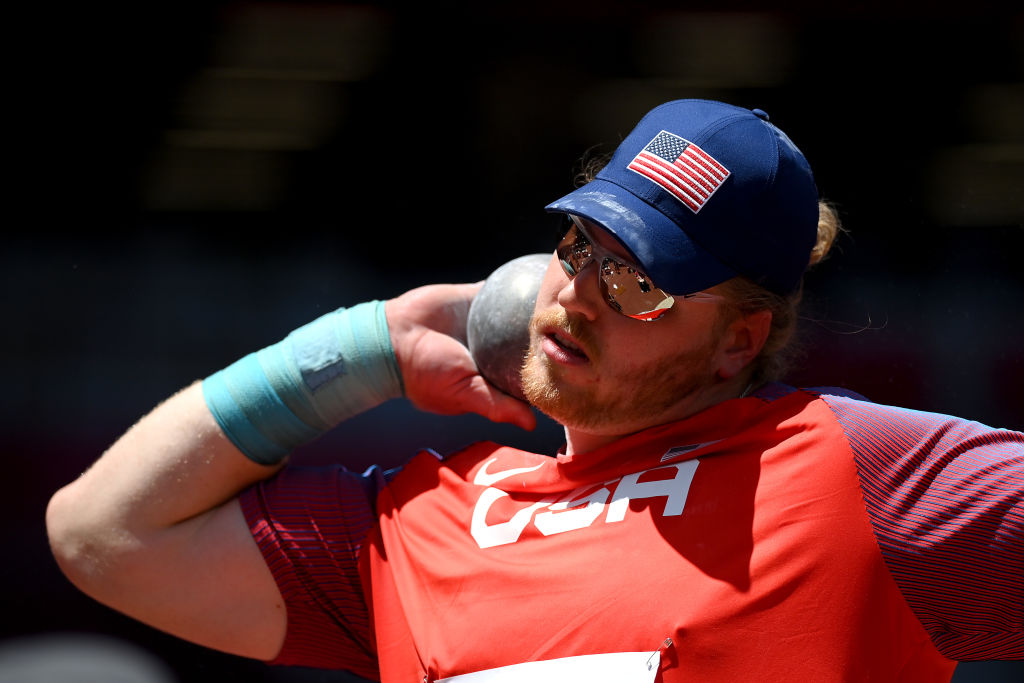 Crouser pays tribute to his late grandfather, Larry
After the victory Ryan paid tribute to his grandfather, Larry.
Larry Crouser sadly died shortly before the Games in Tokyo.
On Thursday, Ryan pulled out a piece of paper and showed it to the world.
It read: "Grandpa. We did it. 2020 Olympic champion!"
Ryan first learned how to shot-put in his grandfather's garden.
"To lose him the week before the Olympics was obviously sad," Crouser told the Washington Post. "But I feel like he was able to be here in spirit.
"He always told me to stop and enjoy the moment. He knows for me, I'm always super goal-oriented and looking long term. His thing he always told me was to stop and smell the roses."
Ryan's mom, Lisa, was watching back home with the rest of Ryan's family.
She added that while it was a fantastic achievement, there was just that little bit of "I wish grandpa was here".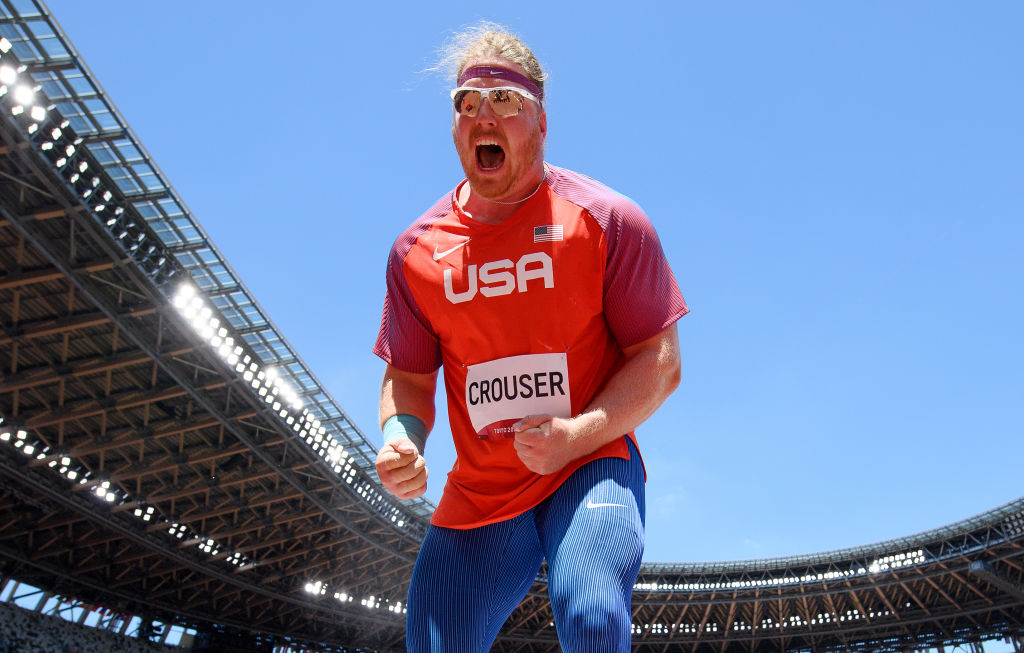 Ryan Crouser comes from a family of Olympians
Ryan Crouser's family contains numerous Olympians.
His uncle, Brian Crouser, is a 1992 and 1998 Olympian, competing in javelin. Ryan's cousins, Sam and Haley, competed at the 2016 Games in javelin too.
"There was zero pressure for the kids to ever do it," Brian Crouser told NewsChannel 21.
"There were implements laying around and they got interested, but nobody pushed them – they wanted to do it. From a real early age, they worked their butts off."
More on Ryan's coach and father
The family's elite-level throwing abilities don't stop there either.
Ryan's father, Mitch Crouser, was an alternate on the 1984 Olympic discus team.
Mitch Crouser also happens to be Ryan's coach, and has been since the newly crowned gold medallist was a kid.
Ryan's father had a front-row seat in Tokyo, and was there to congratulate his son immediately after his victory.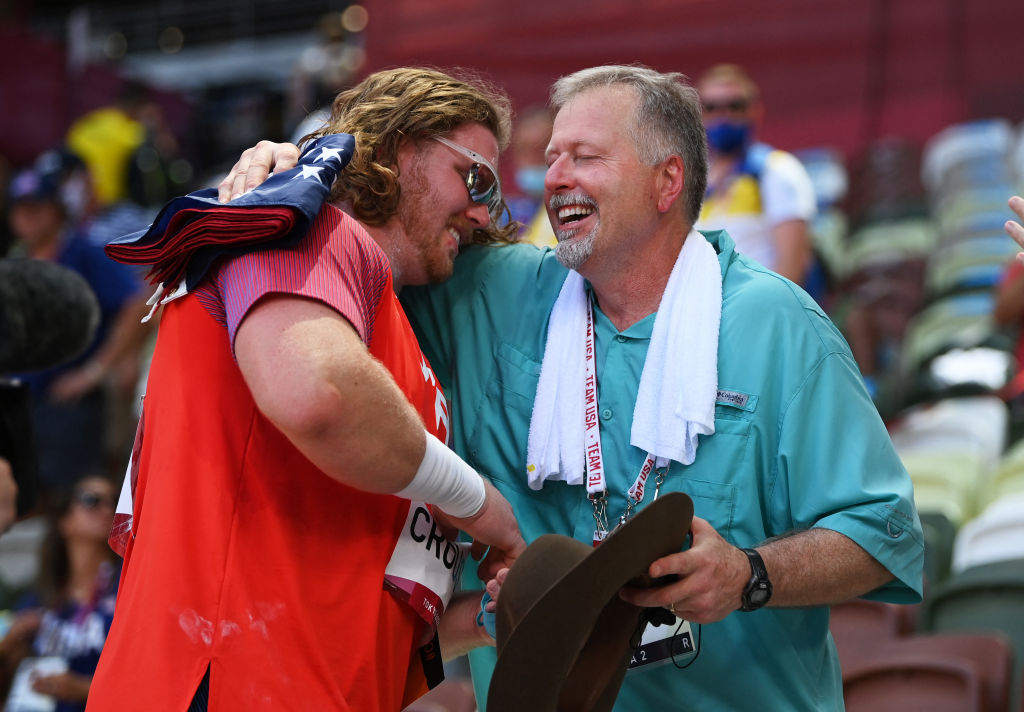 Related Topics