As Mallory Franklin won silver at today's (29 July) women's slalom final at Toyko, some are curious to know more about her life away from the games. We explore the olympian's dating life as some wonder who Mallory Franklin's partner Ciaran is.
Who is Mallory Franklin?
Mallory Franklin, born 19 June 1994, is a 27-year-old slalom canoeist currently representing Team GB at the Tokyo Olympics.
Franklin has been competing internationally since 2009 and, over the years, has won many accolades, with her most recent a silver medal that she won at the women's slalom final at the Tokyo Olympic games today (Thursday 29 July).
Following her silver medal win, Franklin's partner Ciaran Edwards opened up on how he and her family are "thrilled" as he spoke to news agency, PA. Now some are curious to know more about the Olympians other half.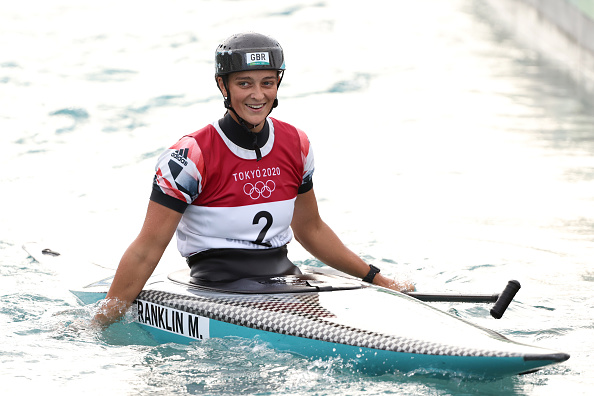 OLYMPICS: Who is Olympic swimmer Caeleb Dresse married to?
Meet Mallory Franklin's partner Ciaran Edwards
Mallory Franklin is engaged to her long-partner, Ciaran Edwards, who is also a canoeist. The couple have previously hinted they are set to marry later this year.
In a post to her 3,400 followers on Instagram in December last year, Franklin wrote: "One year to go until I walk down the aisle to you @ciaranleeedwards."
Edwards has also posted of their upcoming wedding as he uploaded a picture of a custom letter board which read: "Mr & Mrs in T-minus 365 days."
TRENDING: Massachusetts concerned over Governor Baker's face
How long have they been together?
According to posts on Mallory Franklin's Instagram, the couple have been together since around 2008 as the athlete celebrated their 10th anniversary on Instagram in 2018.
In the same year, Franklin revealed Edwards had popped the question as she shared a snap of her ring. At the time, she wrote: "You will never cease to amaze me @ciaranleeedwards, this was an amazing surprise to come home to."
Related Topics