Jasmine Camacho-Quinn became Puerto Rico's first ever gold medal-winner in Olympic track and field. The 100m hurdler comes from athletic parents, with both her mother and father competing in track and field. Camacho-Quinn's brother also happens to play in the NFL.
Jasmine Camacho-Quinn wins Olympic gold for Puerto Rico
Jasmine Camacho-Quinn has won Olympic gold in the women's 100m hurdles.
The 24-year-old beat USA's Kendra Harrison, with the World Indoor Champion taking home silver.
Camacho-Quinn's gold is Puerto Rico's first ever in Olympic track and field. It is only the nation's second ever Olympic gold medal after tennis star Monica Puig won the women's singles in 2016.
"I am really happy right now," a tearful Camacho-Quinn said after the race.
"Anything is possible. Everybody out here trained really hard for this moment. I think honestly all of us, we all should be rewarded for this. We made it."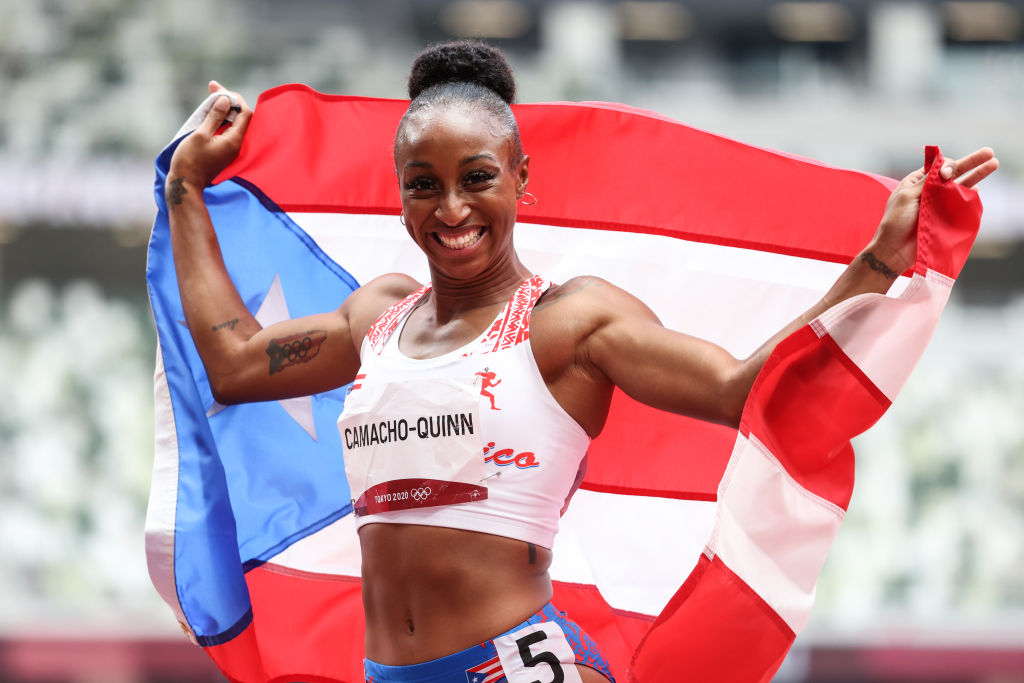 Why does she compete for Puerto Rico?
Camacho-Quinn was actually born in the United States.
She ran for the University of Kentucky, where she was the Southeast Region runner of the year in 2016 and 2018.
However, Jasmine Camacho-Quinn is eligible to represent Puerto Rico in the Olympics because her mother is from there.
What is her height?
Jasmine Camacho-Quinn's height is 1.73m or 5ft 8in.
She weighs 73kg.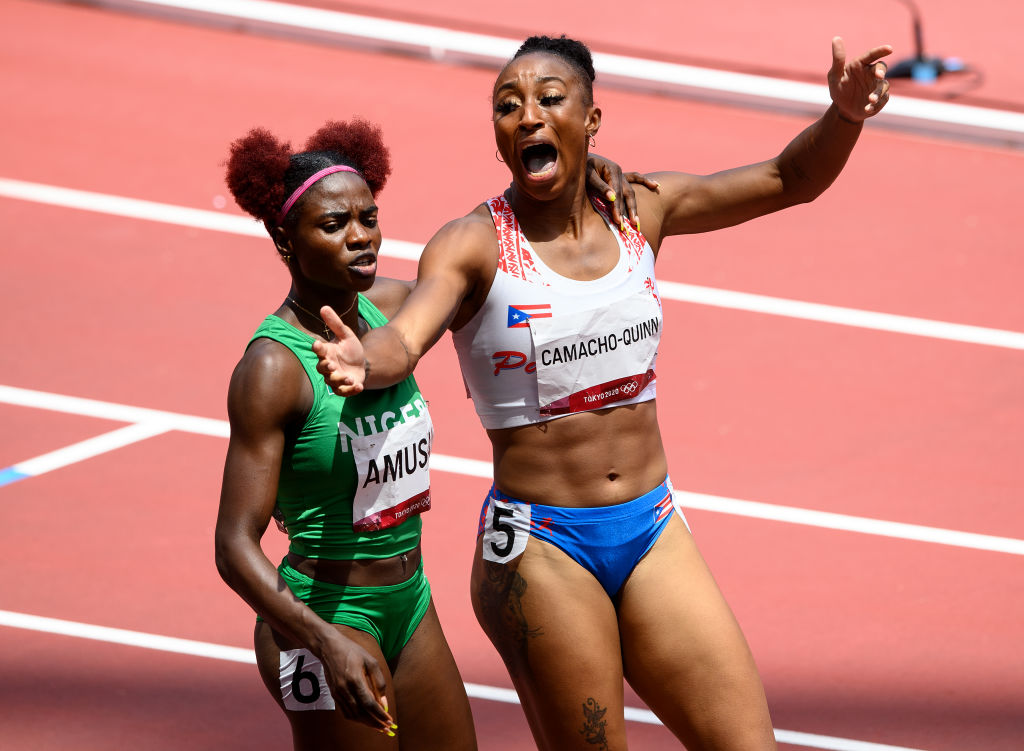 Meet Jasmine Camacho-Quinn's parents, starting with her mother
Jasmine Camacho-Quinn comes from an athletic family, as both her parents were track students.
Her mother is Puerto Rican, hence why Jasmine can represent the country at the Olympics.
Her mother is called Maria Milagros Camacho. She specialised in sprint running and long jump, and attended Baptiste College, now Charleston Southern University in South Carolina USA.
Jasmine grew up not too far away, in Ladson, South Carolina.
She did not get to meet her maternal family until she was 19-years-old.
More on her father, James Quinn
Jasmine Camacho-Quinn's father is her biggest hurdling inspiration, as he too was a hurdler.
James Quinn, like wife Maria, attended Baptiste College, where the two met.
Since Jasmine was a youngster, James coached his daughter in hurdling.
James Quinn is American.
Jasmine also has a well known brother, Robert Quinn
The family's impressive athletic abilities also extended to Jasmine's brother, Robert Quinn.
Quinn, an outside linebacker, is also a two-time Pro Bowl selection.
He is his second year with the Chicago Bears after signing in April 2020.
The Bears posted the following tweet congratulation Jasmine on her Olympic gold.
Related Topics