Teenage sprinter Erriyon Knighton, born 2004, currently holds the world U18 and world U20 records in the 200m. In 2019 he became the fifth high-school sprint athlete since 2015 to forego his remaining years of amateur competition, opting instead to go pro. Which high school does Erriyon Knighton attend, who are his parents, and why did he choose to go straight to professional competitions?
What high school does Erriyon Knighton go to?
100m and 200m specialist Erriyon Knighton started participating in track and field in earnest in 2019, as a freshman at Hillsborough High School in Tampa, Florida.
While at Hillsborough High he ran the second-fastest 200m for an U18 athlete (20.33s). That was in 2020. This year, he broke the 10-second barrier for 100m (9.99s) at an event in Clermont, Florida.
CELEBRITY: How tall is The Losers actor Jeffrey Dean Morgan?
On 31 May he beat his previous personal best, and Usain Bolt's world record for U18s for 200m, finishing in 20.11s. A month later, at the US Olympic Trials, he knocked that down even further, to 19.84s.
Why did he go straight to pro from high school?
Knighton set six new world records in four races, during the course of just four weeks.
Because he has put in such fast times in the 100m and 200m, he has been able to advance straight to professional competitions.
SPORTS: Who is Olympic hurdler Rai Benjamin's father?
He signed a sponsorship deal with Adidas in January 2021. At 16, he is the youngest track competitor for Team USA. He is also the fifth US high school athlete since 2015 to make the jump.
Adidas coach Gary Evans told MileSplit earlier this year that "more athletes [are] trying to make that jump early".
Erriyon Knighton also played football at high school
The 17-year-old athlete may be at the start of a totemic track and field career, but running hasn't always been his only sport.
Knighton was apparently a "sensation" on the football field as a freshman too. He told Jeff Hollobaugh, of Track and Field News, he's received several D1 (full) scholarships for football.
In fact, his track and field training was initially aimed at increasing his speed as a receiver.
F1: Why George Russell is driving for Mercedes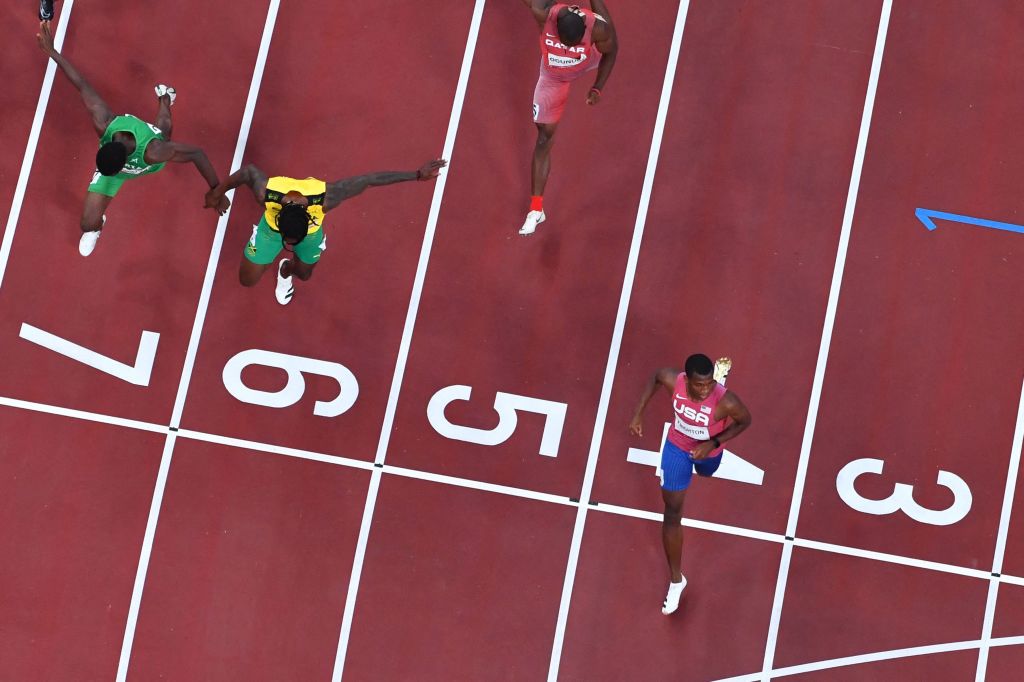 "But," he said, "the decision to focus on track was a 'no-brainer'. In track, the success of my career is fully in my hands, and I know that I can do it."
What do we know about Erriyon's parents and family?
Besides his father being a former basketball player, the identities of Erriyon Knighton's parents are not public knowledge.
He also apparently has two siblings, Nasja and Quay.
Erriyon Knighton's birthday falls on 29 January – he turned 17 this year. He is 6ft 3in tall.
Related Topics