As Elaine Thompson-Herah competes at the Olympics with a new name, many fans of the athlete are curious about her husband.
Elaine previously competed at the 2016 Rio Olympics as Elaine Thompson. Now, she has adopted her husband's surname, making it a double-barrel. On 2 November 2019, Elaine tied the knot with Derron Herah.
Derron has been by Elaine Thompson-Herah's side as she makes history this Summer Games.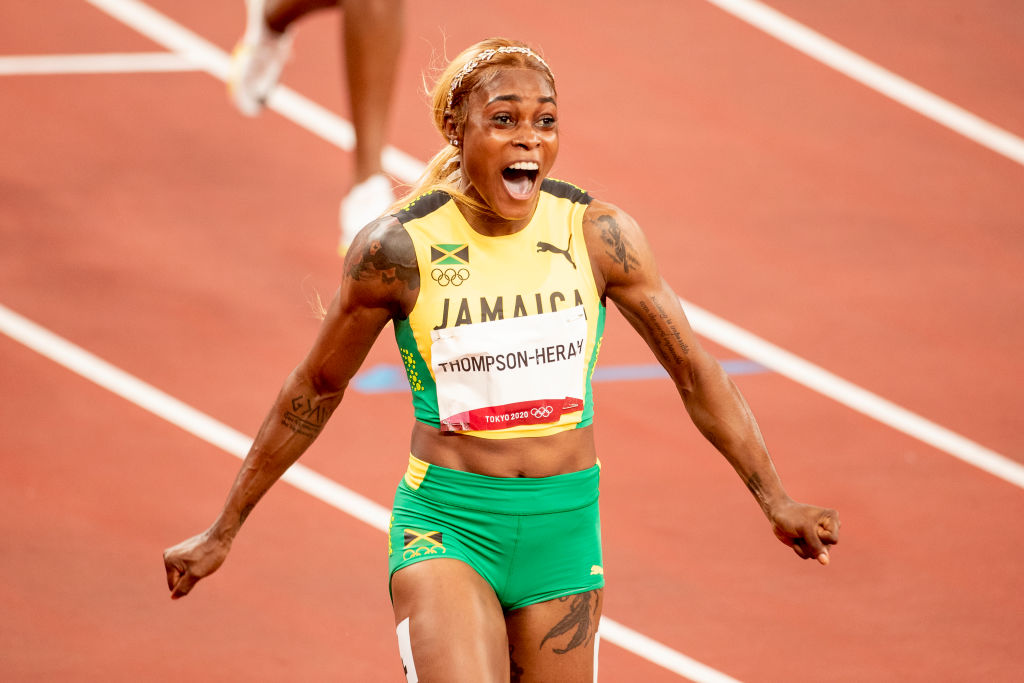 Who is Derron Herah?
Derron Herah is a former professional athlete from Jamaica. He attended St. Jago High School then Southwest Christian Junior College and Texas Tech University. 
Derron Herah last competed in Hillsdale Gina Relays on 25 April 2008. Like his wife, Derron was a track athlete. He competed in the 400 Metre Hurdles. His professional career spanned 2001 to 2008.
Since then, Derron's career has taken a slightly different trajectory. Now, Derron runs Herah Music Entertainment, a Jamaican Dancehall entertainment company and label. He also owns boutiques and pawn shops. Derron Herah lists all his businesses in his Instagram bio.
F1: Fans wonder where is David Coulthard at the Hungarian GP
What is the age difference between Derron and Elaine?
Derron was reportedly born in 1982 which makes him currently 39 years old. Elaine was born on 28 June 1992 in Manchester Parish, Jamaica. Elaine is 29 years old as of publication date.
This means that the athletic couple have an age gap of ten years. It is unconfirmed what age they were when they met. Elaine was 27 years old when they married, making Derron 37.
SPORTS: Who are BBC's athletics commentators at the Olympics?
More on their relationship
As aforementioned, Elaine and Derron married on 2 November 2019. Elaine often shares images of their big day to Instagram, as well as details on their relationship.
On 2 November 2020, Elaine posted a lengthy Instagram caption reflecting on their first year of marriage. She wrote: "Lord, you are a glorious God who has allowed my husband and I to witness one year of marriage.
As we celebrate our anniversary, receive all the glory and may those who see us praise your holy name. Words cannot express the joy I feel because of your blessings upon our lives."
"One year! We made it! Happy first wedding anniversary to us (beautiful couple)– here's to many, many more," Elaine followed.
FEATURED: Joe Rogan offers theory on Simone Biles' Olympic struggles
Related Topics