KRON4 News reporter Kylen Mills shared a video today of Megan Rapinoe talking after Team USA's soccer team lost in the Tokyo Olympics semi-finals to Canada in which Carli Lloyd is apparently "running suicides in the background the entire interview". But different people have used different terms – suicides, wind sprints, shuttle runs – to describe what Carli Lloyd was doing. What do they all mean?
What happened?
When asked about a moment she shared with long-time teammate Carli Lloyd after Team USA's semi-final defeat to Canada in the Tokyo Olympics, Megan Rapinoe spoke with candour about how they are both "closer to the end than the beginning" of their football journeys.
"We shared a lot of those happy moments on the field. And, you know, not that many sad moments, but we've had a few."
"We wanted to send everybody out on the happiest note and we weren't able to do that tonight."
Meanwhile, in the background Carli Lloyd appears to be running "suicides" (shuttle runs) or, as one commentator has said, "wind sprints", alone on the pitch.
SPORTS: Jorge Masvidal shares video of incredible Bruce Buffer impersonator
Fans react to Carli Lloyd running suicides post-match
Twitter has broken into applause for Carli Lloyd for running suicides after the final whistle. Already popular, the 39-year-old forward is the oldest player in the squad – three years Rapinoe's senior.
Macedonian-American coach Vlatko Andonovski has said he doesn't judge the players by their age. Nevertheless, any athlete in their late 30s is likely to be approaching the end of their professional athletic career.
Images of Lloyd running up and down the pitch have prompted waves of praise. Representative Eric Swalwell (D) wrote he "can't wait to tell my daughter when she's older about players like Carli Lloyd".
OLYMPICS: Meet Olympic volleyball player Jordan Larson's fiancé David Hunt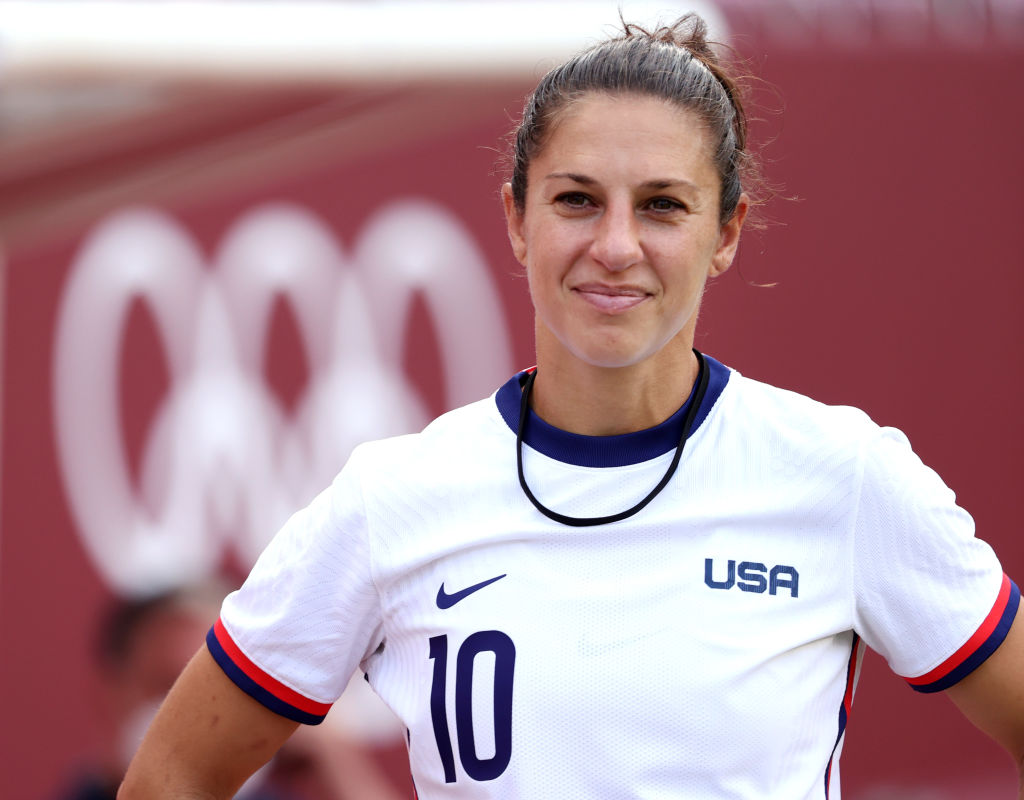 Meanwhile, NYTimes assistant sports editor Andrew Das said Lloyd "knows this might be the last big tournament for her". Yet, "she is still doing shuttle runs, alone, in Kashima, after a loss".
What's the difference between suicides, shuttle runs and wind sprints?
Different people have described what Carli Lloyd was doing in different terms – suicides, shuttle runs, wind sprints, etc. But what's the difference between them?
According to the OED, in American sport a "suicide" refers to a running drill usually performed on a basketball court. 
"Athletes run suicides by repeatedly sprinting from a starting point to each of a series of lines across the court, and back again. The drill is intended to improve speed and agility; its gruesome name reflects the intensity of the physical effort it requires."
OLYMPICS: Who are the Gadirova twins' parents?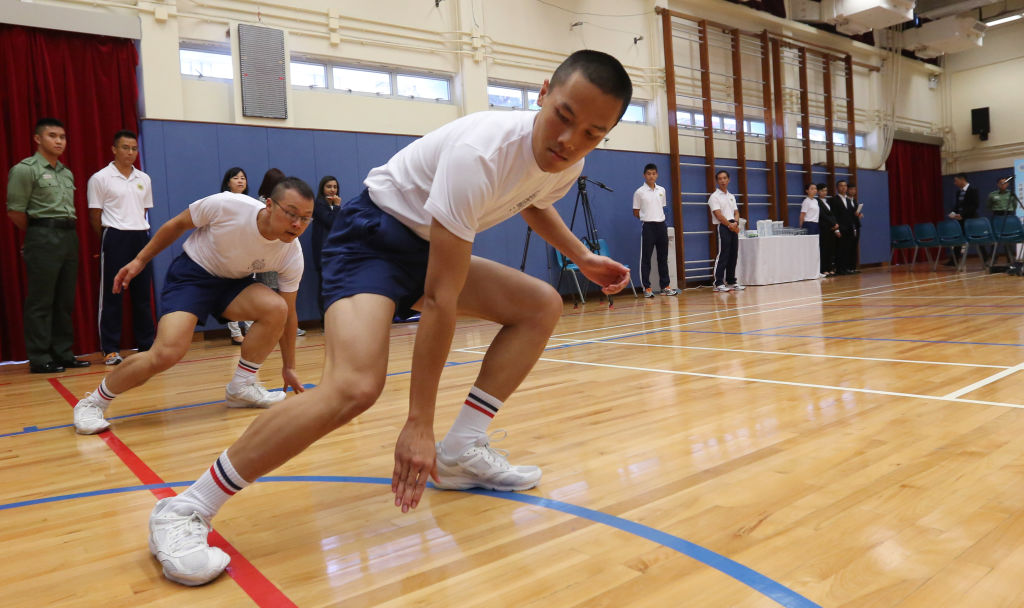 Per the BBC, shuttle runs similarly involve running to and from a series of markers at 10m, 20m and 30m intervals from a start point. 
Wind sprints are different, focused more on cardiovascular health than burst acceleration. One performs a wind sprint by alternating between running at a moderate to easy pace and sprinting hard for several seconds.
Related Topics