Nyjah Huston is to be a part of history as he competes in the first-ever Olympic Games skateboarding competition. He will be competing in the Men's Street category and will no doubt impress. Now, both new and old fans worldwide want to know more about the ethnicity, background and family of Nyjah Huston.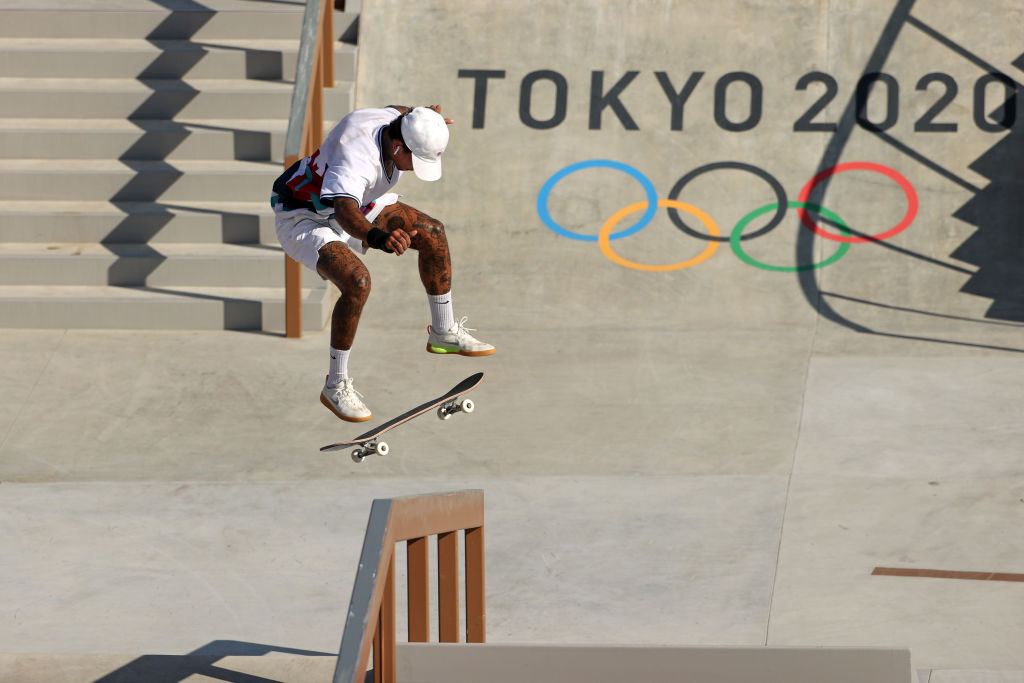 Nyjah Huston's ethnicity and family background explored
Nyjah Huston's family comes from a mixed background. His father is Black and Japanese, his mother is white.
The 26-year-old skateboarder has openly spoken of his family background in the past.
In the wake of George Floyd's murder and the Black Lives Matter protests, Nyjah wrote: "My Dad is Black and Japanese, my Mom is White. I was raised around black culture and the Rastafarian lifestyle. I never once went to normal school so I was heavily educated on the teachings Martin Luther King, Bob Marley and was always taught that we're all equal. Treat others how you want to be treated and to never judge someone by the color of there skin. I may be only 25% black but I'm black and I'm proud!"
SEE ALSO: What is the Bootleg fire named after?
Who are Nyjah Huston's parents?
Nyjah Huston's parents are Kelle and Adeyemi Huston. The couple have five children including Nyjah: four sons and a daughter.
In 2006, Adeyemi decided to relocate the family to Puerto Rico. Whilst there, Kelle decided to separate from him. While Adeyemi and Nyjah went to Barcelona for a skateboarding competition, Kelle moved with the other four children back to California. Nyjah remained with his father in Puerto Rico for almost two years, as he was his manager and videographer. Nyjah returned to Kelle in California in 2010.
Kelle and her five children are still incredibly close, whilst Adeyemi remains estranged from the family.
GO FOR GOLD: Tunisia's medal performances at the Olympic Games explored
So, who is Nyjah's father Adeyemi?
Adeyemi Huston was also a skateboarder. It is likely that Adeyemi inspired and encouraged Nyjah, given that in 2004 the family bought a 15,000sq-ft skatepark near their home in Davis, California. Nyjah would have been 9 years old at the time. The following year he took part in and won his first amateur contest. 
After Adeyemi remained in Puerto Rico, he misappropriated Nyjah's earnings, leaving the rest of the family broke in California.
It is unknown where Nyjah's father is now.
SUPERSTAR: Olympic athlete Brandie Wilkerson's dad was in the NBA
Related Topics