Hard Knocks returned to HBO for episode 3 this week. The sports docu-series follows the Dallas Cowboys during training camp, but this week there was a surprise star. Here's how Trevon Diggs' son Aaiden stole the show.
Hard Knocks returns for episode 3
Everybody loves a sports documentary, and HBO's Hard Knocks is providing us with all the behind-the-scenes goods ahead of the NFL season kicking off.
America's Team returned to screens on Tuesday night for the third episode of the new season.
The weekly series, which runs until 7 September, follows the Cowboys as they continue to work their way through their 2021 training camp.
Dak Prescott and Ezekiel Elliott are just two of the stars on the show, but this week we had a slightly more obscure one.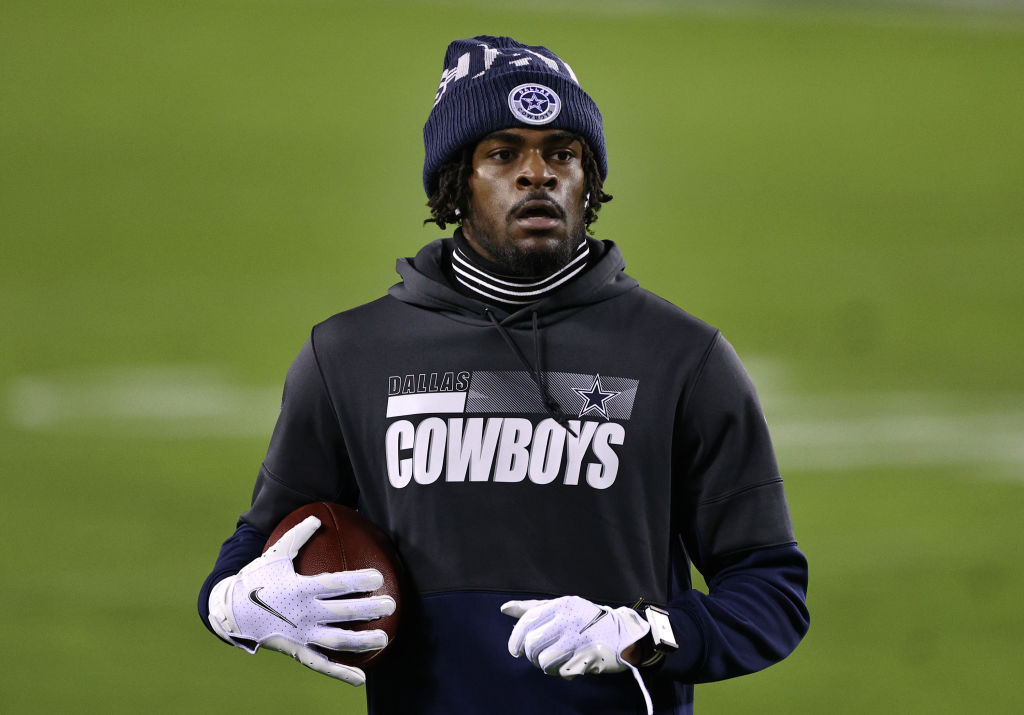 Trevon Diggs' son steals the show
Trevon Diggs' son Aaiden was the undoubted star of episode 3.
We first got a glimpse of Aaiden Diggs at his father's home as Trevon was FaceTiming his brother Stefon Diggs.
However, little Aaiden really came into his own during the Texans game.
The four-year-old could be seen dancing around, getting himself pumped to meet Patrick Mahomes instead of Dak, and screaming encouragement to his dad from the stands.
The Cowboys lost the game to the Texans, but Diggs' son had the best advice.
"They can do better the next time," he said.
More on Aaiden Diggs
Not much is known about Aaiden Diggs, or his mother.
However, he was born on 1 November 2016.
Ahead of the 2020 NFL Draft, the NFL did a video profile on the then-Crimson Tide corner back.
In the video, Trevon's son can be seen with him after an Alabama game.
Related Topics