Aaron Rodgers had a woeful start to the new NFL season as the Green Bay Packers were heavily beaten by the New Orleans Saints. NFL fans were loving it though, making plenty of jokes at the quarterback's expense. So what happened to Aaron Rodgers and what did Rodgers say in his post game press conference?
Rodgers has dismal start to new NFL season
Most of the drama during the NFL's offseason revolved around Aaron Rodgers.
The reigning league MVP made it clear he wanted out of Green Bay, but the Packers refused to deal him.
Begrudgingly, Rodgers was forced to stay with the Packers, bringing a renewed sense of optimism for the new season.
However, things didn't exactly go according to plan, with Rodgers dropping an all-time terrible performance.
He played a key role in the 38-3 loss to the Saints, and was even benched for Jordan Love with 10 minutes remaining.
It was certainly a game to forget.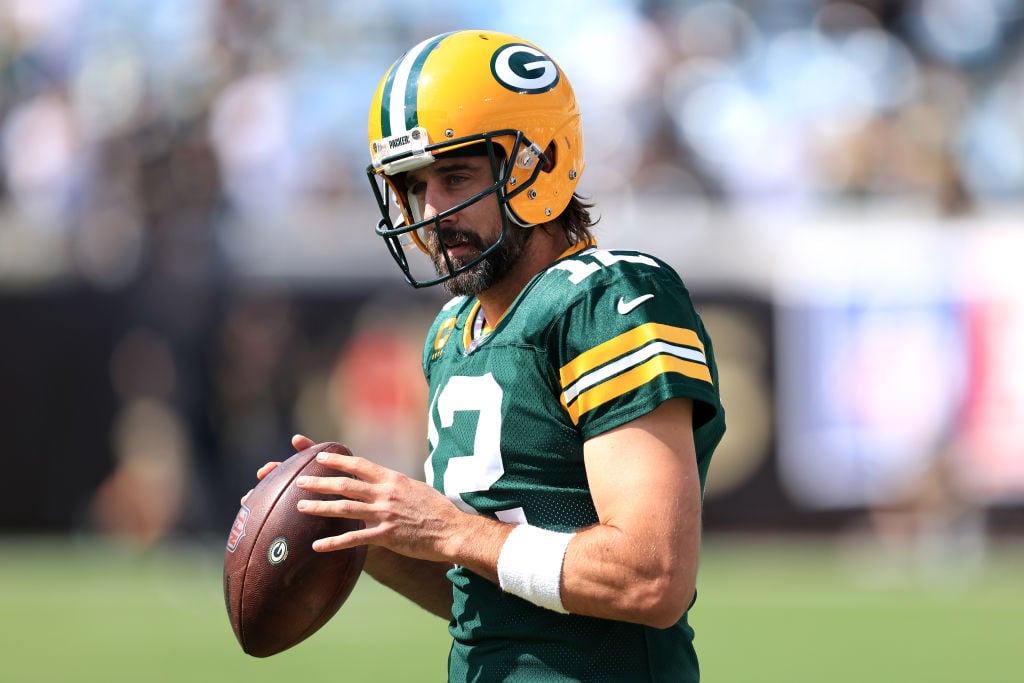 NFL fans react to Rodgers' lacklustre performance
NFL fans had plenty of jokes about Rodgers and his terrible start to the season.
Here's a round-up of some of the best from Twitter
What did Rodgers say in his post game press conference?
In his post-game press conference, Aaron Rodgers admitted the Packers might have felt a little too good about themselves coming into today:
"We probably felt like we were going to go up and down the field today on whoever was out there, and that didn't happen," he said.
He added: "It's just one game. We played bad, I played bad… 1 game, we got 16 to go."
Related Topics